Stroll handed three-place grid drop after high-speed clash with Alonso at COTA
Lance Stroll has offered an explanation over his high-speed clash with Fernando Alonso during the United States Grand Prix – an incident that put the Aston Martin driver out on the spot and sent the Alpine airborne.
Shortly after a Safety Car restart on Lap 22 of 56 at the Circuit of The Americas, Alonso attempted a move on Stroll along the lengthy back straight, but the pair dramatically made contact and slammed into the barriers.
As he made his way back to the pits for repairs, Alonso questioned Stroll's "very late move" to the left shortly before they collided. The stewards subsequently met with the pair post-race to review the incident, with Stroll handed a three-place grid drop for next week's Mexican Grand Prix, along with two penalty points on his licence.
READ MORE: Verstappen beats Hamilton to United States GP victory as Red Bull secure an emotional constructors' title win
Asked for his thoughts on the coming together, Stroll said: "I looked at it. I mean, first of all, I think it's a shame, we were having a good race. I left him plenty of room on the left.
"It was a big difference in speed. I was kind of judging where he was behind me and I moved based on where I thought he was behind me. But he got really close to me and we just made contact, so [it's] frustrating."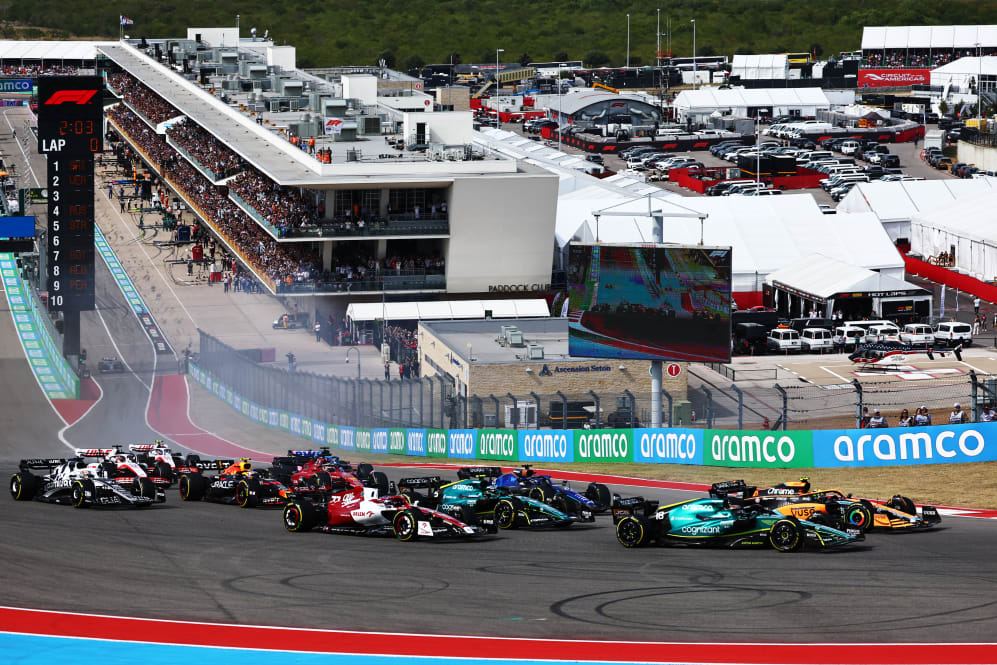 In the wake of his radio message questioning Stroll's defence, Alonso chose to focus on the strength of Alpine's car when he spoke to media post-race, though admitted he was starting to feel the effects of a hard landing.
"Five minutes ago, I was fine, now I'm in a little bit of pain, so I'll have to wait until tomorrow probably to really see," said Alonso, who recovered to take seventh position and keep Alpine ahead of McLaren in the constructors' standings.
READ MORE: Pole-sitter Sainz says he 'paid the price again' after suffering sixth DNF of the season in United States Grand Prix start
"But the car is very strong again. Whoever has a problem with Alpine normally has everything to lose! We have a very strong car and we changed tyres, the front wing, and kept going. It was amazing that the car managed to complete the 31 laps until the end and we still finished P7 after being P17, so it was a good race.
"It was scary in the car, because when you are up in the air, anything can happen. When I saw that I landed on the track, I said, 'Okay, I will retire the car now and that's it for today.' But no, change tyres, front wing – go!"