Podcast
'I looked like an idiot' – Ex-Mercedes chief Haug on the moment the turbulent Alonso-Hamilton rivalry boiled over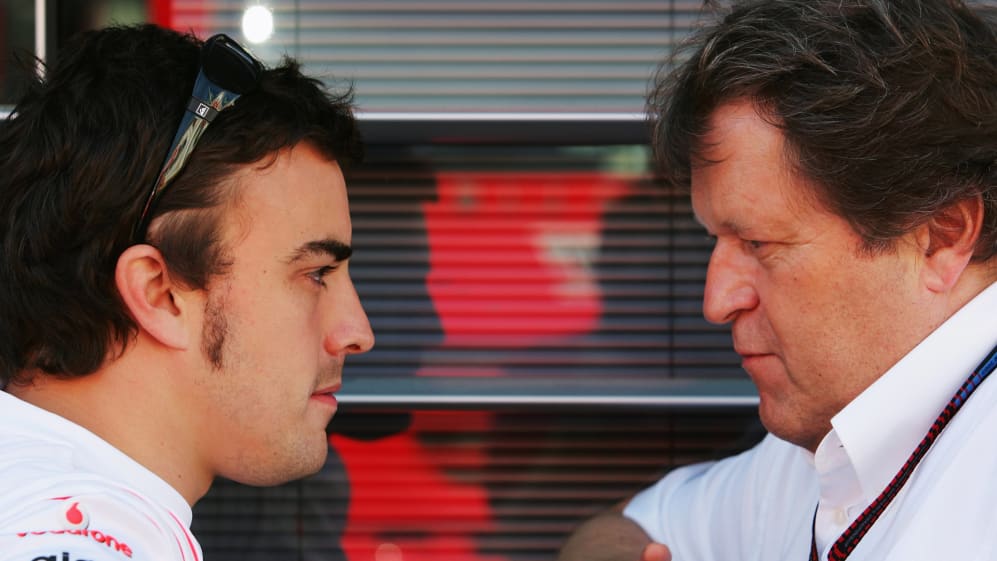 Former Mercedes-Benz Motorsport Vice President Norbert Haug oversaw the Silver Arrows' return to Formula 1 in 1993, their partnership with McLaren, and then their purchase of Brawn GP as they became a fully-fledged works team in their own right at the end of 2009. As a former journalist, he knows how to weave a captivating yarn, which is just as well, as he is this week's guest on our Beyond The Grid podcast…
Haug also had a front-row seat for the fierce Fernando Alonso-Lewis Hamilton rivalry in 2007 – including the pair's infamous on and off-track spat at the Hungarian Grand Prix as the relationship between the double world champion and the F1 rookie began to fall apart.
Qualifying in Hungary that year was so controversial as Hamilton did not let Alonso pass him on track and set a flying lap. Alonso retaliated by holding the rookie up in the pits, denying him a chance to set a final flying lap. Alonso had the fastest lap of Q3 but was soon penalised five grid places, giving Hamilton pole (as you can see in the video clip below). Ultimately Kimi Raikkonen beat both of them to the world championship that season, before Alonso left the team after just one year.
PODCAST: McLaren's Hamilton-Alonso line-up 'strongest there's ever been' says Pedro de la Rosa
Reflecting on the McLaren-Mercedes partnership and its tumultuous 2007 season, Haug tells podcast host Tom Clarkson: "We could have achieved more, for sure. I mean, we could have easily done without the Hungary saga in qualifying. Remember? This was one of the reasons. I mean we had several reasons why they missed the championship with both drivers and we got punished because both drivers missed [by] one point at the end.
"Today I do not suffer, but I suffered a lot at that time; normally you should beat your competitors, not beat yourself. But beating yourself is a lesson I learned as well: that hurts a thousand times as much if you stand in your own way – but you cannot avoid it sometimes," he explains.
Haug was left picking up the pieces after that qualifying spat in the post-session press conference. "Of course we got a lot of criticism, I mean Hungary, I was in the middle of the press conference afterwards trying to explain what's going on – trying to explain something that is not explainable.
ALTERNATIVE HISTORIES: What if Hamilton hadn't joined Mercedes?
"We turned it around very often. Sometimes Ron [Dennis, McLaren boss] did the press briefings and sometimes I did… it was my turn in Hungary. I looked like an idiot of course – how could I explain things like that? Certainly not our best qualifying but very remarkable, indeed.
"Again, if you write that down, it's a Hollywood movie; forget it, nobody will believe that!" he says.
One of the key players at the top of F1 for almost two decades, Haug also tells all about working with Michael Schumacher, Mika Hakkinen and Ron Dennis, as well as Mercedes' takeover of Brawn GP in 2009 and much more. Listen in the player below, on Spotify, or Apple Podcasts.