McLaren's Hamilton-Alonso line-up 'strongest there's ever been' says Pedro de la Rosa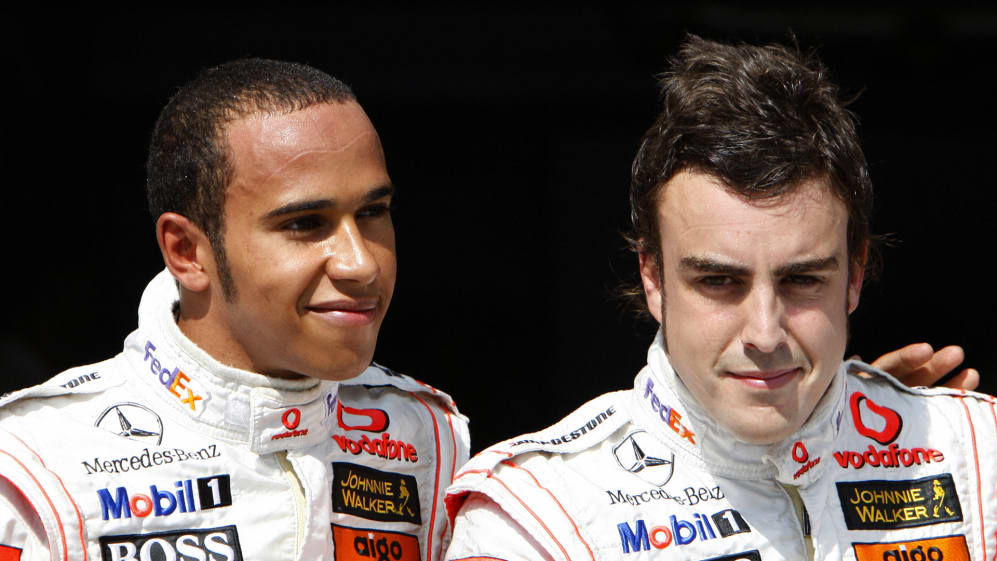 Pedro de la Rosa witnessed first-hand the fiery rivalry between Lewis Hamilton and Fernando Alonso in 2007 as he was a test driver for McLaren at the time – and in the latest Beyond The Grid podcast he says that McLaren line-up was the best F1 driver pairing ever, bar none.
The relationship between Hamilton, in his debut F1 season, and two-time defending champion Alonso, deteriorated rapidly as the season progressed and they ended up on 109 points apiece, just missing out on the championship to Kimi Raikkonen by a solitary point. Alonso then left the team at the end of that season, just one year into his three-year contract.
READ MORE: Hamilton has 'raised the level' in F1 but still has 'weak points' – Alonso
"I was surprised how it all exploded," said De la Rosa. "If we look back, that driver pairing is possibly the strongest there's ever been. Ever."
Even better than previous McLaren pair Ayrton Senna and Alain Prost? De la Rosa, who was test driver for McLaren between 2003-09, and competed in a number of races for the team in 2005 and 2006, reckons so.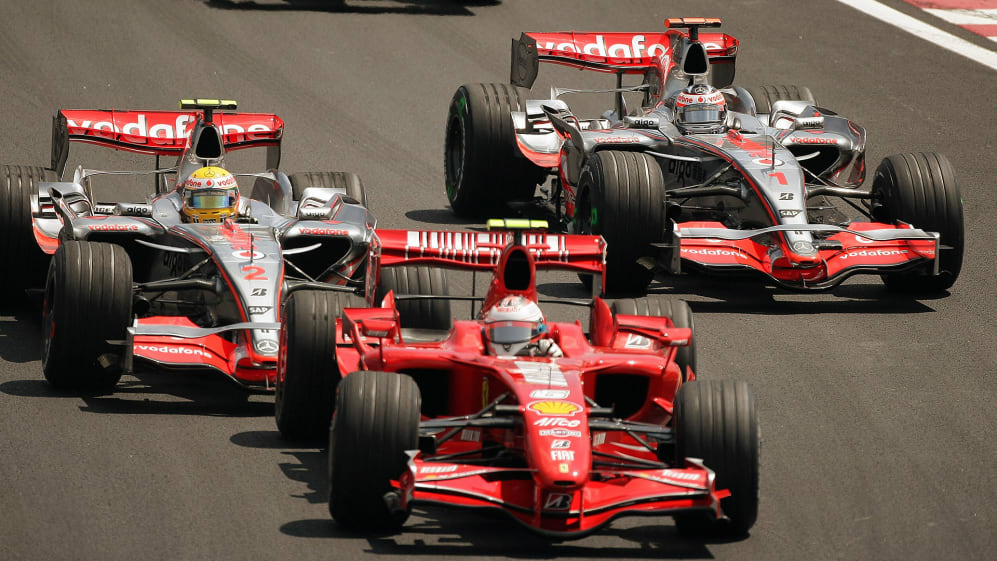 He said: "Yeah… I always think the new generations are stronger. So it's nothing against Senna/Prost, they're my heroes, forever heroes, but that level – Fernando/Lewis – was amazing.
"I remember looking at their data and thinking, 'these guys are from a different planet'. And still, I was not expecting for the relationship to explode. It was a shame," he told Beyond The Grid host Tom Clarkson, "because those guys would have brought so many championships to McLaren."
READ MORE: Do you remember… Hamilton's rookie title bid hitting the rocks in China?
That rivalry culminated in an infamous flashpoint during qualifying at the Hungaroring, when Hamilton was blocked in the pit lane by Alonso during a double-stack pit stop, which prevented the Briton from completing a final run in Q3. While there were games at play, De la Rosa says he saw "respect" between the two, regardless.
"They always respected each other massively at the track because they knew how good the other was, although they never said it publicly, they had a lot of respect for each other. There was nothing wrong ever done at the racetrack between them," he said.
"It was always a strong fight but fair. There was no pushing, breaking the front wing or nothing. There was just… two gladiators fighting bravely at the racetrack so I have no bad memories about that. Both were massively fast, talented, and then I think Lewis learned a lot from Fernando that year.
READ MORE: Norris predicts 'tense' moments with McLaren team mate Sainz in 2020
"He [Alonso] did a masterclass of how to be consistent in the race and how to take care of the car, not only the tyres, and that's also when Fernando began to feel the telemetry, the data was working in Lewis's favour. And he started not driving as he should in free practice, and suddenly in qualifying he was very fast. There was a lot of games playing between these two super gladiators."
And then 'spygate' dawned: a bombshell that cost McLaren any hope of clinching the constructors' championship. For De la Rosa's take on that controversial part of the team's history, listen to Beyond The Grid below!
To make sure you never miss an episode, subscribe to Beyond The Grid via Apple Podcasts, Spotify or your favourite podcast app and you'll have a new episode delivered to your device every Wednesday.