Feature F1 Unlocked
'I loved every second of my F1 debut' – Logan Sargeant takes you behind the scenes in his exclusive new F1.com column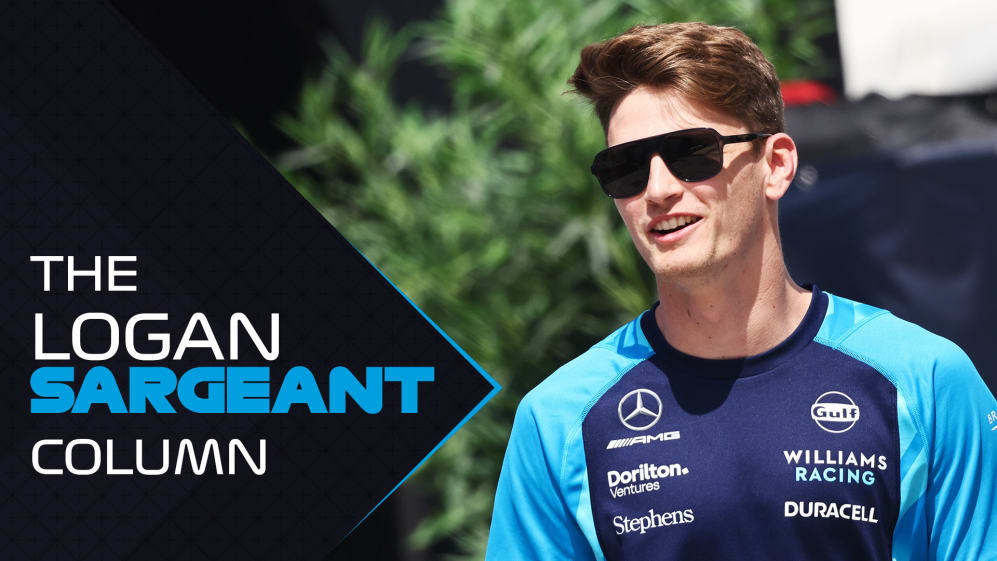 Hi all, I'm super excited to write my first column for F1.com. I wanted to bring you along for the ride as I tackle my debut Formula 1 season with Williams Racing. I hope you enjoy it!
My first race weekend
I loved every single second of my first F1 race weekend. If you had given me that sort of weekend before it had happened, I would have said yes to it. To have a smooth race, from the pit stops to the Virtual Safety Car, and finish 12th gives me a good baseline to work with.
I pushed a little bit too much, especially on the first lap, which didn't give me as good a reference for the second lap when I really needed to do it. That's a mental approach I need to shift a little bit. At least it gives me something to reflect on heading into the next races.
Overall, the weekend went as good as we could have hoped for from my perspective. The team outperformed what they were expecting as well.
READ MORE: 'We've made unbelievable progress' – Albon thrilled with 'shock' points finish for Williams in season opener
Going into the weekend, we thought we would be the slowest team so to see Alex get a point and for us to both be quick in qualifying, it gives us motivation that there's some good promise in the team and some good foundations to build on. Hopefully, we will just keep getting better.
Downtime in Bahrain
As well as writing to you regularly this year, my team and I will also be filming some footage behind the scenes for this column.
We decided to stay out in Bahrain between the pre-season test and the first race of the season. The weather is great and makes for great conditions for training.
We were lucky to have a beach at our hotel so my trainer Ben Jacobs and some of the content team hit the sand for a game of volleyball.
Can't say it's my strongest sport! But it was great to hang out with the guys who I'll be spending a lot of time with this year. You can see how I got in in the video clio above.
HINCH'S HEROES: Who starred under the lights at the 2023 season opener in Bahrain?
Whirlwind pre-season
Pre-season was more hectic than what I have previously experienced in other racing categories. There's just a lot more to do to get ready for the first race.
I got to the point where I felt like 'OK, I just want to drive now!'. It was a cool experience to go through the process, spending time with the team in the factory, building up my training with Ben, clocking up the hours in the simulator and working with the media and our partners.
The team has done an amazing job in terms of preparing me for my debut. We really didn't leave any stone unturned. I've spent so much time at the factory this year, and plenty of time trackside last year, including getting the chance to drive in FP1 in each of the final four Grands Prix.
I have felt very comfortable within the team, felt part of the family and that immediately eased the pressure.
I also didn't have any expectations - from myself, from the car, from anything. It was about going there, driving as fast as I can, trying to do my best operationally and learning as much as I could. That left me in a more relaxed place during the weekend, even if it was my first in F1, which was a nice feeling to be honest.
READ MORE: 6 Winners and 5 Losers from Bahrain – Who started their season in style in Sakhir?
Getting to know the boss
It's been awesome getting to know our new Team Principal James Vowles, who only started a few weeks ago.
He has brought this new energy into the team. I only met him for the first time at the test, but he's been super helpful and gave me a lot of advice through the first weekend.
From what I can tell, he's fit into the team extremely well. Hopefully we can continue that growth together.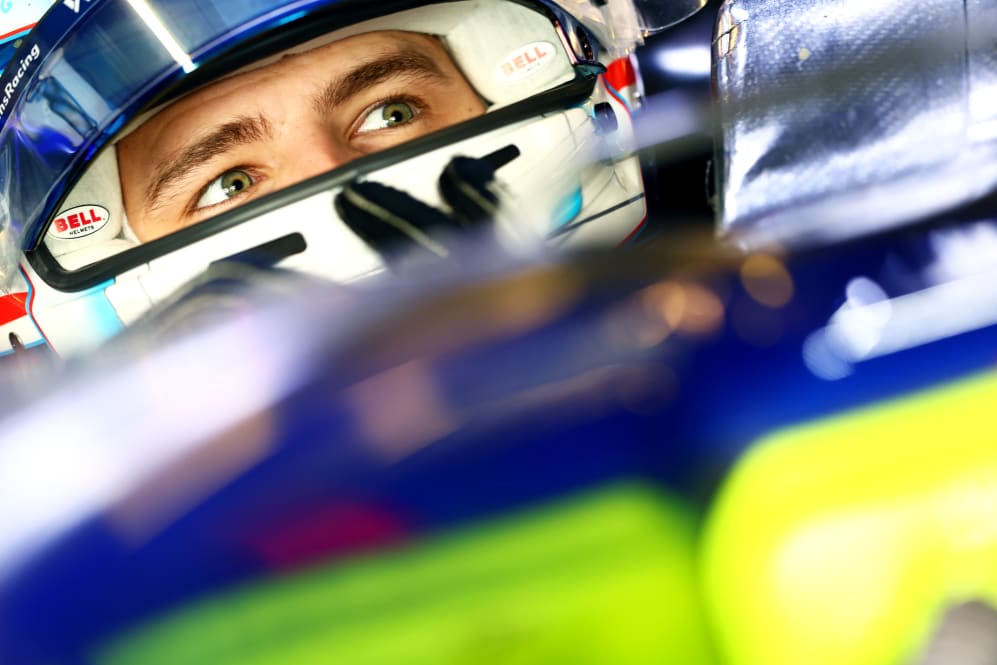 The last few days
On returning from Bahrain, it was great to sleep in my own bed for the first time in what felt like ages.
This week, I've been training every day to keep up the momentum. Alex was in the sim first and then it was my turn on Thursday. My focus was working on set-up for next weekend's race in Saudi.
WATCH: F1 for beginners – Everything you need to know about F1
My mum has been over here this week, too, so it's been awesome to spend time with her before I fly out to Jeddah on Tuesday.
After such a great weekend in Bahrain, I can't wait to get back behind the wheel. Thanks for reading my first column and I'll be back in touch soon!
Logan

To read on, sign up to F1 Unlocked for free
You'll unlock this article and get access to:
Live leaderboard data
Epic experiences and rewards
Money-can't-buy competitions