'I loved it!' – Wolff's verdict on Bottas' furious team radio outburst in France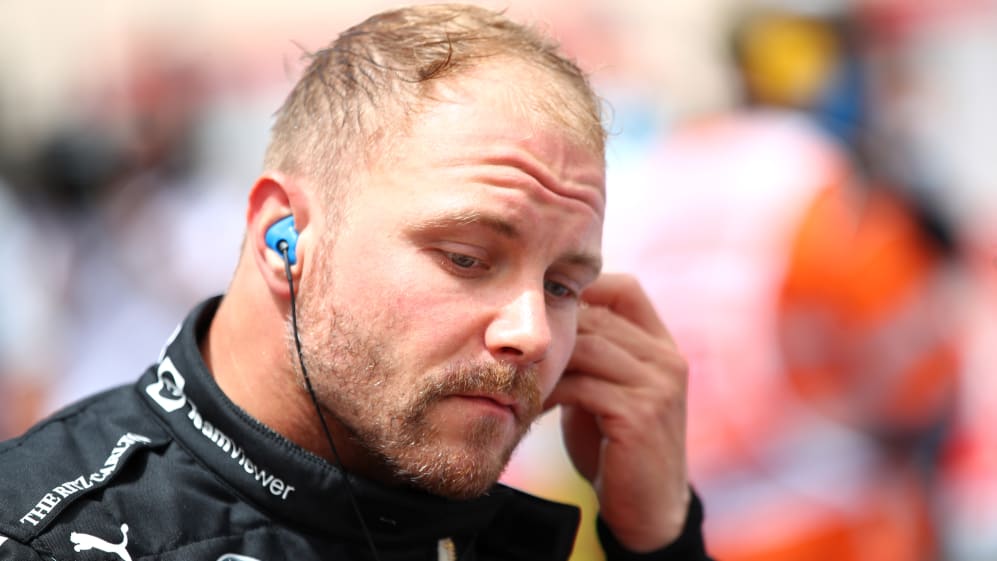 Valtteri Bottas didn't hold back with his frustration that Mercedes did not listen to his request to swap strategies during the French Grand Prix. Such an outburst might annoy some team bosses, but not Toto Wolff.
"Why the **** does no one listen to me when I say that it's going to be a two-stopper?" said Bottas during the second half of the race when he could see he was going to lose out on a podium finish at Paul Ricard.
READ MORE: 'I could have been fighting for the win' – Bottas left furious by Mercedes' one-stop strategy
But rather than reprimand his driver for questioning the team, Wolff said he was thrilled with the passion Bottas showed.
"I loved it, that he speaks his mind now and doesn't internalise," said Wolff, when speaking after Sunday's French Grand Prix, which saw the Finn run out of tyres in the closing stages, having been the first of the frontrunners to pit for fresh rubber.
Bottas ultimately finished fourth, which leaves him 60 points – more than two race victories worth – behind Mercedes team mate Lewis Hamilton after just seven Grands Prix.
His loss of position to Sergio Perez late on also meant the Silver Arrows lost more points in their fight with Red Bull in the constructors' championship. They now trail by 37.
The Finn said after the race that he planned to discuss the strategy with his team in the days before the upcoming Styrian Grand Prix, adding he had "no concerns" he was too harsh with his radio comments.
Bottas' future at the team has been the subject of consistent speculation, with Mercedes junior George Russell continuously linked with a promotion as his replacement.
When asked if the rumours could be motivating Bottas, who joined Mercedes in 2017, Wolff replied: "No, I think Valtteri knows that the only answer to these rumours is to perform on track."
READ MORE: 'We gambled, we lost' – Wolff explains why Mercedes stuck with one-stop strategy in France
Earlier in the weekend, in an interview with the FIA, Wolff said he would wait until the winter to decide on who would pilot the second Mercedes seat – but he later said this was "a wind-up because you get asked this question so often".
He added: "So what's the delay? Two drivers for one seat. Two drivers that still can have a great career in Formula 1.
"And I want to just see Valtteri's full potential this year, and continue to observe George in driving for Williams and handling their situation."
Mercedes have yet to confirm their plans for either seat, with Hamilton and Bottas both on one-year deals, which expire at the end of the year.
It is believed the team are keen to make their decision much earlier than they did last year, with Hamilton's current deal not announced until a few weeks before pre-season testing.