'I could have been fighting for the win' – Bottas left furious by Mercedes' one-stop strategy
"Why the **** does no one listen to me when I say that it's going to be a two-stopper?" That was Valtteri Bottas' furious message to his Mercedes team midway through the French Grand Prix. And after winding up P4 at the chequered flag, Bottas said that an alternative strategy could have seen him fighting eventual winner Max Verstappen for victory at the Circuit Paul Ricard, rather than finishing off the podium.
Having held his P3 starting position at the beginning of what most were predicting would be a one-stop race, an earlier stop for Bottas than either Verstappen or team mate Lewis Hamilton put him right on the tail of that pair after the first round of stops had been completed.
READ MORE: Verstappen triumphs over Hamilton after late pass in scintillating French Grand Prix
But with Bottas then heard advising Mercedes that a switch to a two-stop strategy – a strategy, incidentally, that would go on to win the race for Red Bull and Verstappen – could be the way to go, the Finn's comments were ultimately not acted upon.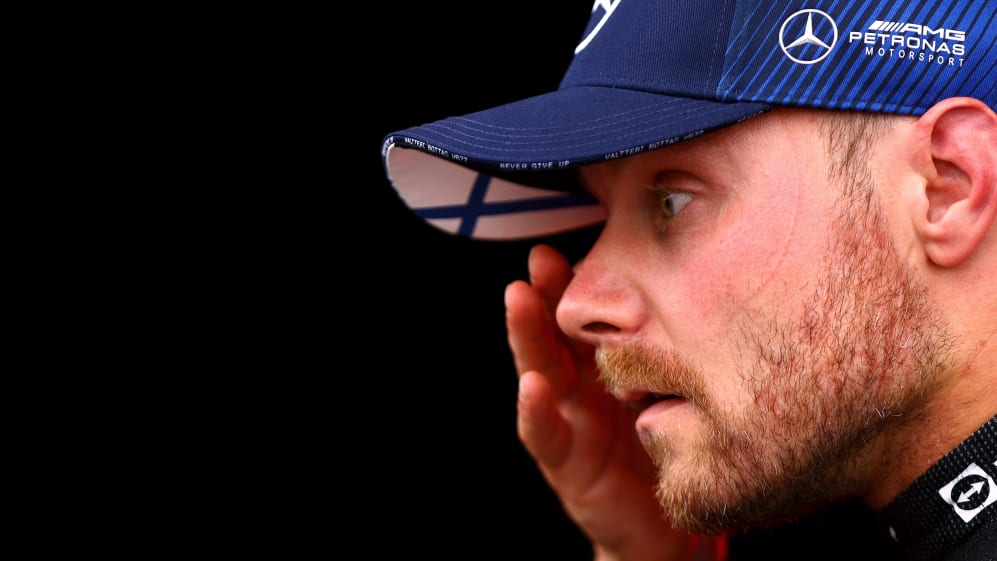 The upshot was that, with Bottas struggling for grip in the race's closing stages, the Finn fell from second to fourth after being passed by both Verstappen and Sergio Perez – leaving Bottas less than impressed at the race end.
"I think the winning strategy today was a two-stop," said Bottas. "Easy to say afterwards but that's how it is… I had no front tyres left for the last 10 to 15 laps, so I was just really trying to get the car home.
French GP Facts & Stats: Verstappen's first F1 hat-trick, and a special podium for Perez
"So it was not fun the last stint… [I felt] like a sitting duck, it's quite simple. But of course, I tried everything I could, tried to finish on the podium but the tyres were completely gone, so no chance.
"If I did a two-stop, for sure I would have been on the podium and fighting for the win of the race," Bottas added. "That's for sure."
Bottas may not have been happy with his fourth place – but it did at least mean that the Finn managed his first points since May's Spanish Grand Prix, allowing him to climb back to P5 in the drivers' standings after a point-less pair of races in Monaco and Baku.
But despite that, Bottas – whose team mate Lewis Hamilton also claimed in the post-race press conference that a switch to a two-stop strategy could have netted a Mercedes win – called on his team to review their approach to race days.
AS IT HAPPENED: All the reaction to Verstappen's victory at Paul Ricard
"I think as a team, we were too focused on completing the one-stop thinking it's the best, but it wasn't," said Bottas. "Definitely another learning point this weekend. We thought with the cooler temps the tyres would hold on better, but they didn't so I don't know – I think our predictions in terms of tyre life didn't quite match the reality."