I needed to be smart and push at the right time – Gasly on Mexico fightback
For the last two Grands Prix, Pierre Gasly has cut a lonely figure on the start line, with engine-related grid penalties hitting Toro Rosso hard and leaving the Frenchman near the back of the grid. Austin was a tough race for him, but he mounted a superb fightback to seal a points finish in Mexico, a welcome boost for the Red Bull-bound driver…
The Frenchman started 19th at the Circuit of The Americas, after Honda opted to fit a fresh engine with 'minor modifications' to his car, and he could only battle his way to 12th, suffering a fifth straight race without a top-ten finish.
And ahead of the Mexican GP, Honda had 'a concern regarding the assembly of the one used in Austin', as revealed by their Technical Director Toyoharu Tanabe, and they opted to put in another fresh engine.
That guaranteed Gasly a start at the very back of the field, and meant his chances of points were slim. However, he kept his nose clean at the start, avoiding trouble at the first corner, and executed a 'smart' game plan that ultimately yielded a fifth points finish of his rookie season.
"As for my race, it feels great to finish in the points," said Gasly. "With the penalty, we started last on the grid in P20 so it was difficult to reach the top 10, but we managed to do it in the end; I'm really happy to get one point.
"It's good for everybody in the team, especially after a couple of tough races. I felt good with the car, I had some great battles and the strategy was the right one so I think we did everything we could.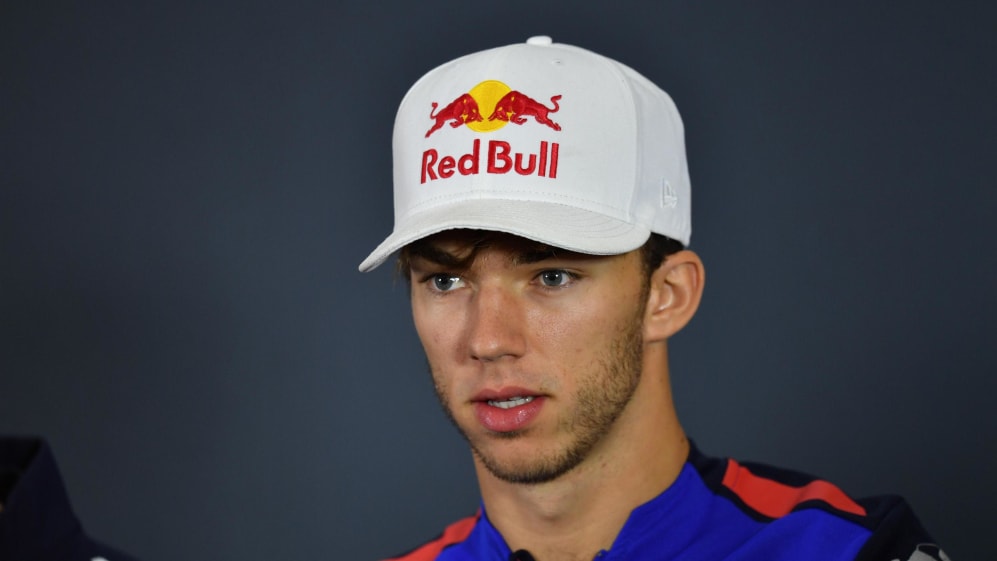 "It wasn't an easy race; tyre management was a key factor today so you needed to be smart and push at the right time, staying focused and disciplined with your driving for the whole race to make these tyres last.
"We should be able start in our normal qualifying position in Brazil and Abu Dhabi, so we can fight hard and try to get our position back from Sauber."
Tanabe, meanwhile, was delighted to see Gasly display his attacking prowess and deliver a result for the Honda-powered Toro Rosso team on Sunday.
"Pierre got a precious point today thanks to an aggressive drive that took him from last on the grid to tenth at the end. The result was partly down to his driving and partly the team's good strategy.
"At a track that puts the PU under a lot of strain, we had a trouble free weekend which is a positive thing."
Gasly will now turn his attention to the final two races of the season as he looks to finish the year on a high – he currently sits 14th in the drivers' standings, just two points behind Haas' Romain Grosjean.