I thought Mercedes had checkmate – Vettel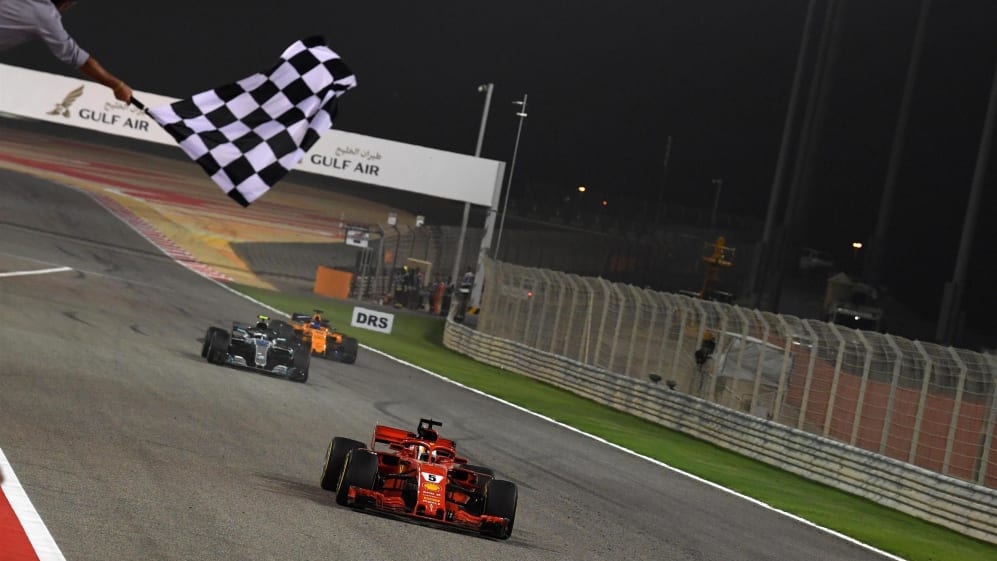 Sebastian Vettel made it two 2018 wins out of two in Bahrain on Sunday – but the four-time world champion was quick to admit that he thought rivals Mercedes were going to snatch victory from under Ferrari's noses.
The German, who started from pole, controlled the race from the start, but after committing to a two-stopper when he moved to soft tyres at his first stop, Vettel was then left in a strategy hole when Mercedes chose to put closest rival Valtteri Bottas onto mediums for a long run to the flag.
Ferrari responded by switching Vettel to a one-stopper, but on aging rubber he was only just able to hang on to victory, eventually beating Bottas across the line by 0.6s – the smallest winning margin in the race's history.
"When they went onto the medium tyre I thought that was checkmate because we needed to come in again," admitted Vettel. "That was the original plan but then we diverted obviously and tried to make the tyres last.
"I nursed them as much as I can and it worked – but just. It wasn't much. At the end of the straight [on the final lap] Valtteri had a bit of a sniff, but fortunately he ran out of laps.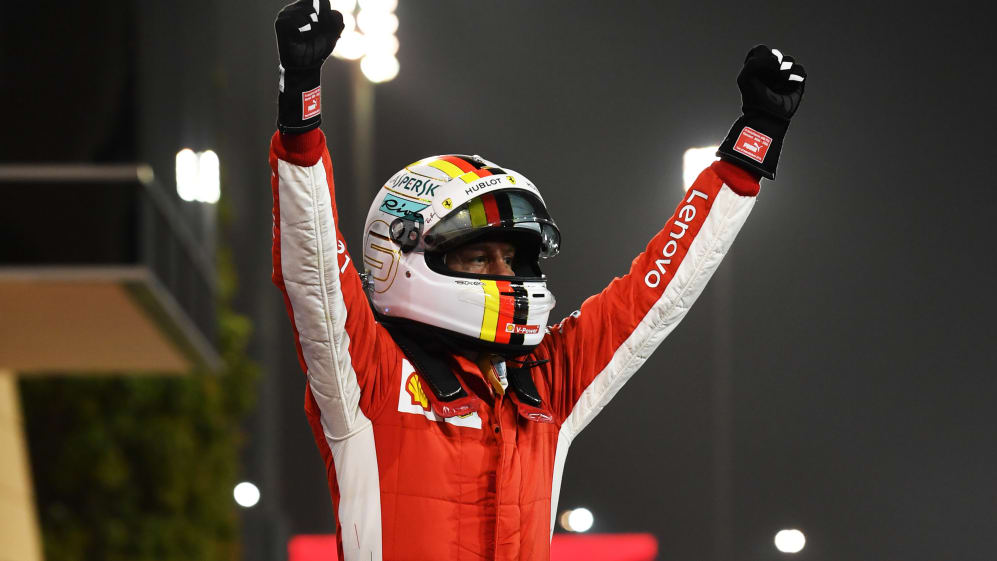 "I came on the radio with 10 laps to go and said 'I have everything under control…' That was a lie, I admit. I was nothing under control when they told me the pace of Valtteri at that time. There was no way I could do that. I was doing the maths in the car – 10 laps to go, that pace, he's going to catch me…
"I just really tried to keep it as clean as possible."
For his part, Bottas admitted he simply ran out of time to snatch victory.
"I knew, because we were on the harder compound, that there would be chance they would struggle in the end. And he started to struggle, so I was trying to get every corner, every lap perfect trying to catch him, but it just was not quite enough. I was just focusing on doing everything perfect.
"Being second with such a close margin is in the end extremely disappointing."
Vettel's victory – his 49th in F1 – came on the occasion of his 200th race start, and also extended his championship lead to 17 points. And his victory could carry good omens too - no driver has won the opening two races of the season and not gone on to win the title since 1982...