Interview
I thought Sauber call-up was a joke - Antonio Giovinazzi Q&A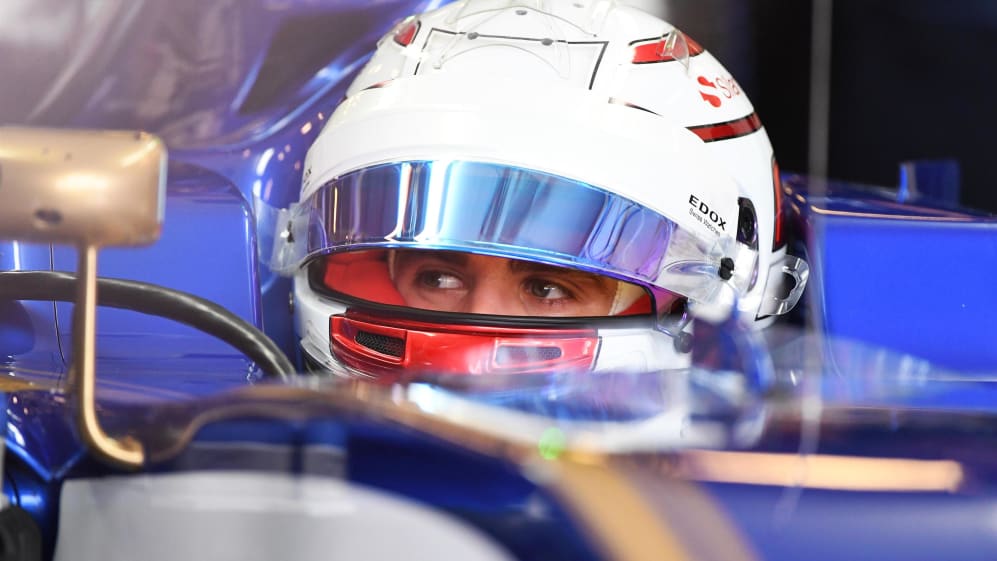 With Sauber's Pascal Wehrlein pulling out of the Australian weekend due to fitness concerns, Saturday saw Ferrari test and reserve driver Antonio Giovinazzi called on at very late notice to stand in for the German, a role he also recently performed in the first pre-season test. Unflustered by the timing, Giovinazzi did not waste the opportunity, all but matching team mate Marcus Ericsson in qualifying. Now the Italian looks forward to becoming the first of his countrymen to contest a Grand Prix since 2011…
Q: Antonio, what a difference a day makes: yesterday Ferrari's reserve driver, today the race driver for Sauber. Can you tell us how this all came about?
Antonio Giovinazzi: Well, I received a text message this morning from Ferrari and my manager. Actually they informed me last night, but it was too late for me - I was already in bed - so I found out only this morning when I woke up. (laughs)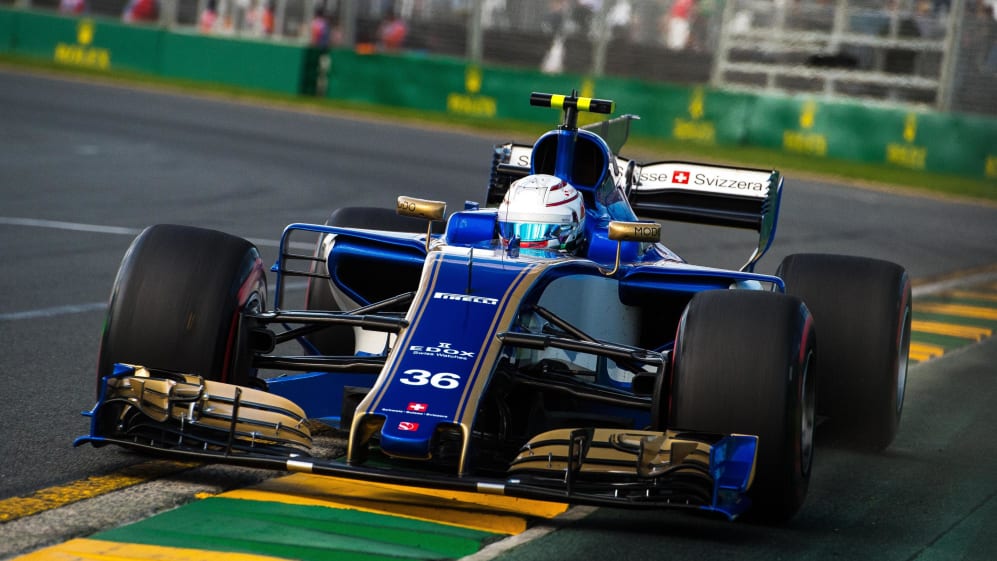 I am really happy with my performance today
Q: What emotions were there?
AG: Ha, first thought was: somebody is making a joke with me. And then finally it dawned on me that this was all true. I made my way to the track immediately to speak with the engineers of my team. And being here is something that I still can hardly believe. It is a childhood dream that suddenly became reality!
Of course, I was a bit nervous because I didn't know the track, so it was something of a shortcut for me from FP3 straight to qualifying. And I think I put in a good performance. I was just a few tenths off my team mate, so I am really happy how it went today.
Yes, tomorrow will be a tough day. Everybody says that this track is a bit peculiar and that everything can happen, so my target for tomorrow is to do a good start, to make no mistake in the race, and finish it. Of course, the dream extended would be to finish in the points - but, as I am somewhat living a dream right now, why not? (Laughs)
Q: You made an error in your final run – without it would you have equalled your team mate?
AG: I don't know. I made a mistake in Turn 1, then I recovered in the middle sector and made again a little mistake in the last sector, so I am not sure if it would have worked. But, for sure, with every lap I pushed the limit further. Maybe I would have needed another session. But to be honest, I have to say that I already got more than what I had expected. I am really happy with my performance today.
Q: If you recap what has happened to your career since the end of November, how would you describe it?
AG: Well, the end of November was not so great as I lost the GP2 championship in the very last race. But then came the contract with Ferrari, and the next thing was the test with Sauber in Barcelona - and then suddenly the info that I would race tomorrow. What more can you ask?
Q: How important were those two days of testing for Sauber in Barcelona? Would you have been so confident taking over today without them?
AG: Those two days were really important. I knew about the car - that it is very different from anything I have driven before - and I started to get to know the team, the engineers. Yes, the track is different, the conditions are different and it is a race weekend, so it is a relief that I have done Barcelona.
Q: You are the first Italian racing in a Grand Prix in quite some time. How does that feel?
AG: I am really happy - and also for Italy to have somebody back in Formula One. I think it is really important also to have an Italian in this sport. Now I have to work hard to stay here.
Q: Will this race be a one-off, or will we see you more often in the Sauber cockpit?
AG: Pascal is the Sauber driver and I am the third driver of Ferrari - and, of course, if there is another chance I will grab it.
Q: There have been rumours that you could formalize your position with Sauber to become their third driver - is there anything to those rumours?
AG: I don't know. This is up to Ferrari.
Q: How physically fit are you to drive this race? It was never the plan for you to be in the car this weekend…
AG: I kept my training regime the whole winter, so it was no problem for me to jump in the car in Barcelona nor here in Melbourne. I am prepared for tomorrow - and then let's see tomorrow after the race if I was fit or not! (laughs)