'I truly believe we can win this year' says Hamilton as he prepares for 'hard' weekend ahead in Austria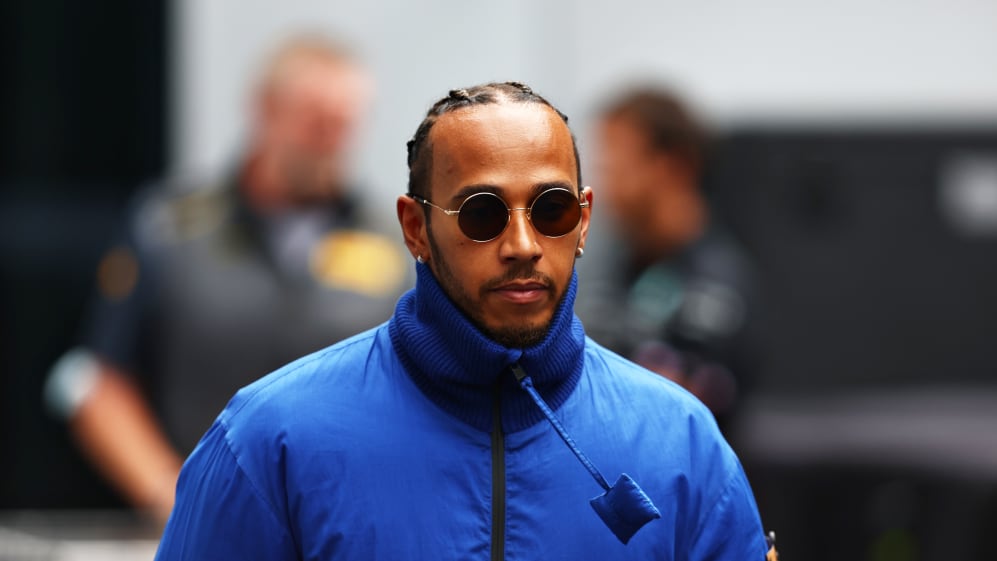 Lewis Hamilton earned a hard-fought podium in last weekend's British Grand Prix, and while he's not expecting a repeat result ths weekend, the Mercedes driver says he's sure he can win a race this season.
Hamilton has won a Grand Prix in each of the past 15 seasons he's competed in Formula 1 – and if he scores a victory in 2022, he'll eclipse Michael Schumacher to set another benchmark. The Briton however has endured a tougher start this season as Mercedes try to get to grips with the new era F1 rules.
The seven-time champion said ahead of this weekend's Austrian Grand Prix that car updates brought to Spain and Britain had rekindled his hope of winning a race this season.
POWER RANKINGS: Who took the spoils after the sensational 2022 British Grand Prix?
"Yes, there was a long way back, earlier this year – I definitely wasn't sure we would ever get a win in this car. Obviously that's not the way we like to think, but there was a feeling that 'Jesus, there's a long, long way we have to catch everyone', knowing the progress that everyone makes.
"And then we just had this last race, or the last two races, which were quite strong, and that's really encouraged us that we're moving in the right direction that there really is potential in the car and, with a little bit more digging and a little bit more hard work, hopefully we can get a bit closer to having a chance at winning a race.
"So I truly believe we can get a race win this year."
FORM GUIDE: Who will ace the 2022 Austrian Grand Prix at the home of the Bulls?
He did however concede that Mercedes might not enjoy Austria – with it's low-speed corners and high-downforce demands – as much as they did other circuits such as Silverstone, where Ferrari's Carlos Sainz won a Grand Prix for the first time.
"Well, definitely in Silverstone there was definitely potential to win the race. But with our current performance we're not on the same – exactly the same – level as the two teams ahead. We needed everything to align, so we didn't need that Safety Car at the end; we needed not to have lost the time in the pit stop… in a perfect world if we didn't have the crash at the beginning, I would have been third [into Turn 2].
THROUGH THE VISOR: Lando Norris recalls bagging his first F1 podium at the 2020 Austrian GP
"So, I feel like things all happen for a reason. I think it was Carlos's weekend. It was written that he'd get his first win there, which I'm really happy for him.
"And coming here, I think we've always struggled in Austria so it's going to be hard to win here, I think, knowing the combination of the corners – but not impossible. The weather's up and down so I'm hoping that we're pleasantly surprised tomorrow – but I might be wrong. I'll find out, but I'm staying hopeful and the best thing you do is to arrive hopeful and positive and navigate from there."