'I was a passenger' – Perez laments big spin in F1 Sprint as he faces back-row start in British Grand Prix
F1 Sprint proved a cruel event for Sergio Perez, with the Red Bull driver facing a back-of-the-grid start in Sunday's British Grand Prix after spinning off at high speed midway through the 17-lap race.
Perez, who missed both of last year's Silverstone races after contracting Covid-19, dropped two places from P5 at the start to run P7. And it was in trying to climb his way back up the order that he lost control coming out of Chapel Curve on lap 5, leaving the track at speed.
READ MORE: Verstappen beats Hamilton in thrilling F1 Sprint at Silverstone to claim pole position for British GP
Somehow he avoided contact with the barriers, but having dropped to the back of the field with heavily flat-spotted tyres, his race was effectively run, and Red Bull subsequently ordered him to retire his car with a lap to go for what Perez said was "to finish the race in a safe way".
"I had a bad start and trying to get positions back with the car, managing the pace, and picking up the throttle out of the corner I just lost it," he added.
"I became a passenger very early on. That meant that I lost the car and did a lot of damage to my race.
"A big shame, I'm very sorry for the team. Been a very low day from my side, but tomorrow is a new day and I look forward to it."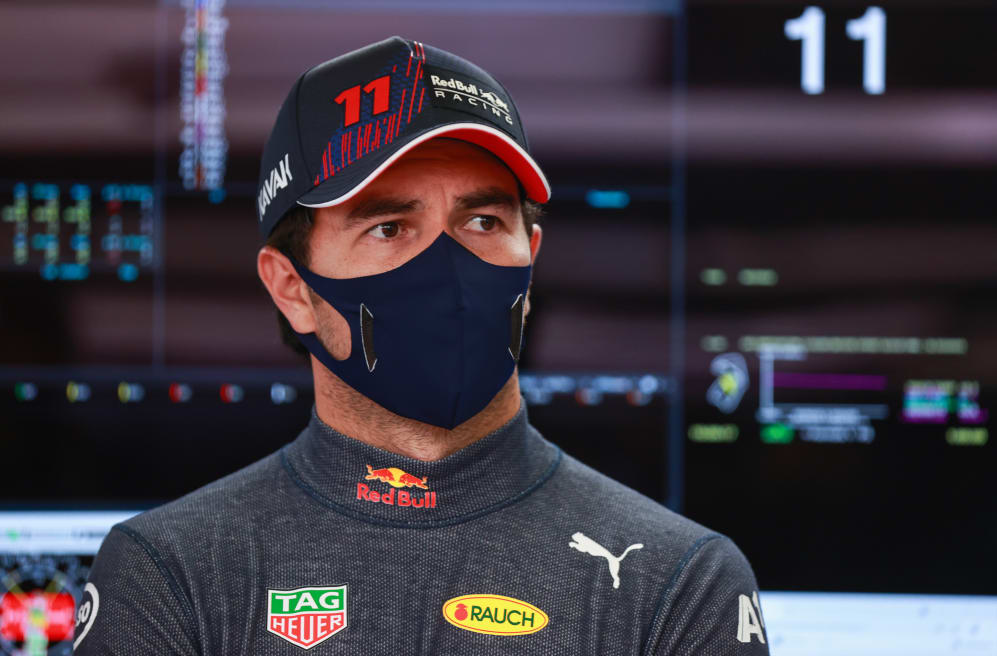 READ MORE: Sprint winner Verstappen 'really worried' about brake issues on lap 1 after fire on grid
Asked how he'd pick himself up for the race after the disappointment of Sprint, Perez replied: "It's hard after days like today. But tomorrow is a new day and a new opportunity to figure out what we are able to do better.
"Hopefully we are able to get it right and minimise the damage of today."
With team mate Max Verstappen winning the Sprint, Perez knows there's pace in his car. But how far can he climb up the order on Sunday? The Mexican's best finish when starting 20th or lower on the grid came in the 2012 Australian Grand Prix, when he finished P8 from 22nd on the grid. He'll be hoping for another top 10 at worst.