'I was hoping for a bit more' says Raikkonen, after Alfa Romeo just miss out on points in Bahrain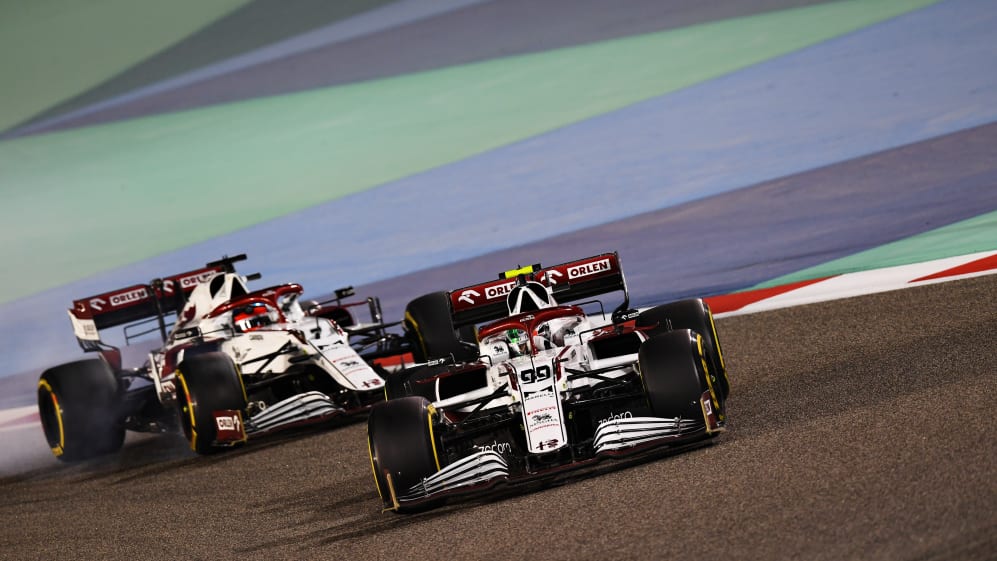 Finishing 11th can often be one of the most frustrating results in Formula 1, but there are reasons for optimism for Kimi Raikkonen and Alfa Romeo after the first race.
Last year, Alfa Romeo were hamstrung by the Ferrari power unit as they were stuck fighting to get out of Q1 most weekends, but relatively comfortably got the better of Haas and Williams over the season. This year started much more encouragingly, with both cars reaching Q2 and Raikkonen ending up just two seconds away from a points finish after a competitive drive.
READ MORE: Bahrain Grand Prix Facts & Stats
"Obviously I was hoping for more," Raikkonen said. "It was close but compared to last year, when we were too slow, it wasn't too bad. In the end the tyres were falling off a bit, it wasn't too bad, but we wanted points and we didn't get them.
"The car felt very similar to what it was like in testing, but I was hoping for a bit more. The pace is okay but once you start having to look after the tyres to make them last, then we're not fast enough. But it is what it is."
This year our pace is much better, so we need to be happy with this.
The issue of tyre management was one that Raikkonen was particularly keen to highlight after a race in which he was regularly fighting with the likes of Alpine and Aston Martin.
"Against some guys there was nothing I could do, the car was too slow. The car behaved nicely but to make the tyres last long enough we need to slow down more than the others. In the end we were not too far from the points, but still too far."
WATCH: Say What? The best team radio from the 2021 Bahrain Grand Prix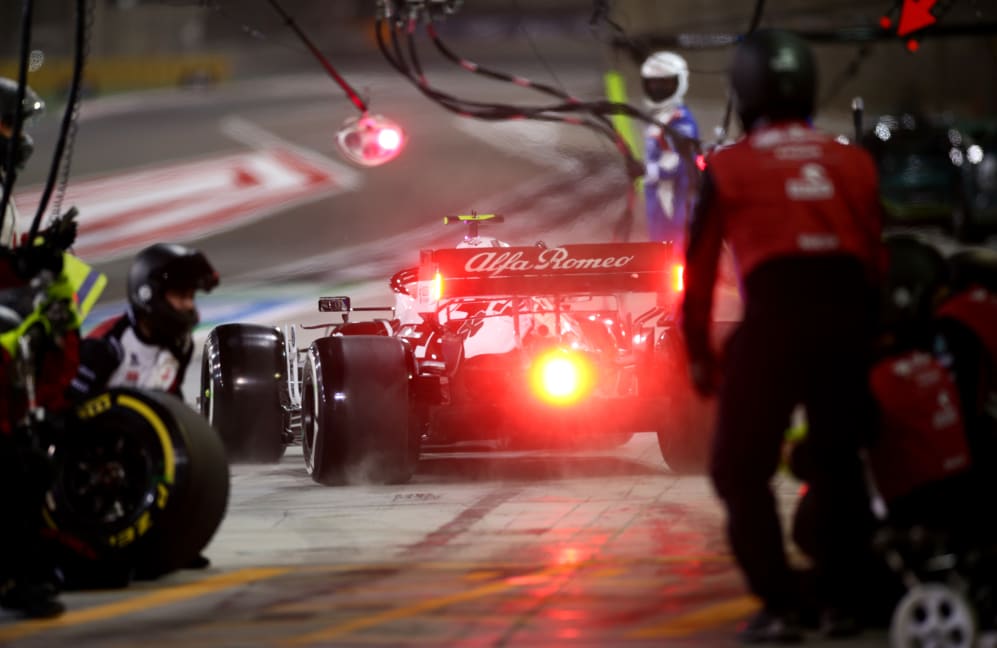 In qualifying, Antonio Giovinazzi beat Raikkonen and Yuki Tsunoda to start from 12th on the grid - getting close to Q3 - but he was unable to move forward as Tsunoda scored points, coming home in the same position, one place behind his team mate.
WATCH: Rookie Tsunoda snatches P9 on debut with last-lap pass of Stroll
"I think from my side, my first pit stop didn't go well - we lost quite a lot of time - but to be honest our pace wasn't enough to finish in the top 10," Giovinazzi said. "AlphaTauri was faster than us, so I think our potential was to be really close to the top ten but not enough to get inside.
"Now we need to focus for Imola. I think our pace in qualifying is not too bad, and at Imola we know that overtaking is not easy so we need to focus more on that but I think for a start compared to last year we need to be happy.
"Of course last year race one we scored points but it was a really crazy race. This year our pace is much better, so we need to be happy with this. Now we need to work a little bit more because if we want to overtake AlphaTauri in front we need to work harder, and that's what we need to do for the next one."