'I was one of his biggest supporters' – De Vries excited to team up with Tsunoda at AlphaTauri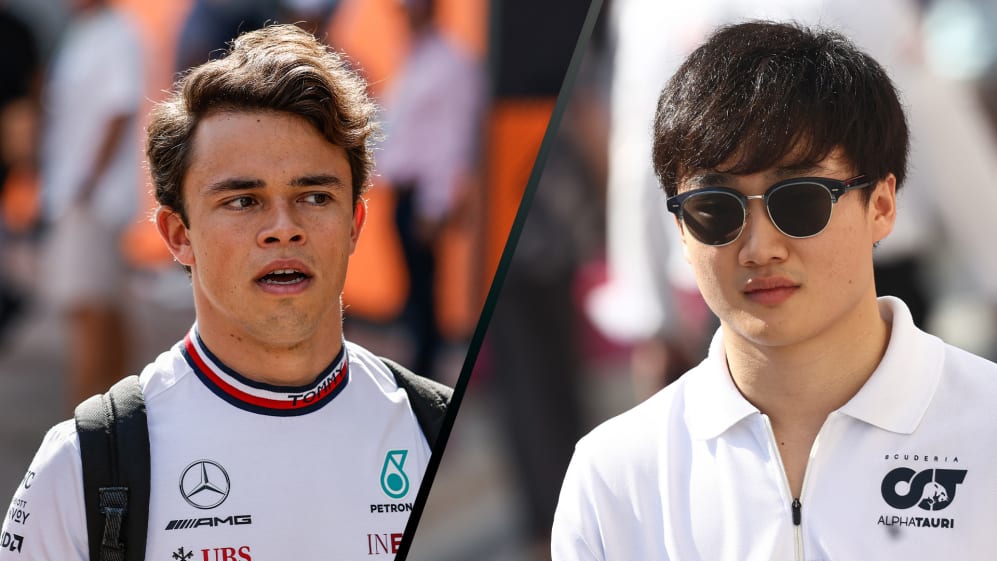 Ahead of his first full season on the Formula 1 grid, Nyck de Vries has opened up about his relationship with his new AlphaTauri team mate Yuki Tsunoda, revealing that he has long been an admirer of the Japanese driver's work.
De Vries is set to replace Pierre Gasly – who has moved to Alpine – at AlphaTauri this year and will partner Tsunoda – who is heading into his third season with the Italian team – as he makes the step up from the reserve driver role he performed at Mercedes for two seasons.
READ MORE: AlphaTauri announce 2023 livery launch date – and confirm name of new car
When asked for his thoughts on his new team mate on F1's Beyond The Grid podcast podcast, De Vries said: "When he was in Formula 2, I was one of his biggest supporters. He's obviously an entertaining young guy and he's not afraid to speak his opinion. I enjoy watching him.
"He's very talented and very quick. I'm sure we'll have a great time together and I look forward to be joining him. It'll be the first time in my career I'll have a smaller team mate than me, but we still have the same shoe size!" he joked.
"We did some bonding already, I think two years ago. We travelled with Max [Verstappen] once from Austria. They had a marketing event near the track at the Red Bull Ring and I was there for a [European] Le Mans race. We were travelling back together to Monaco, ahead of the Grand Prix, so we did some bonding together."
With AlphaTauri based in Faenza in Italy, De Vries is returning to work in a country he knows well, having spent time karting there when he was younger. And the Dutch driver believes he and the team can achieve "great things together".
READ MORE: 10 things to be excited for as F1 gears up for 24 races and 6 Sprints in 2023
"AlphaTauri is a sister team from Red Bull, they share a lot of knowledge and resources, so I think the package and the team has a lot of potential if we use those resources to our benefit," said De Vries.
"The team is based in Italy. I've spent a lot of time in Italy during my karting time, so it just feels like a very welcoming and nice environment. I really believe we can do great things together, but it will require a good winter preparation together to get on top of things, and then we'll give everything we have to achieve the best we can."
Listen to the full episode of Beyond The Grid with Nyck de Vries in the audio player up top – or click here to listen on your preferred podcasting platform.