'I was thinking about the podium' says Leclerc as he admits drive to P4 was 'unexpected'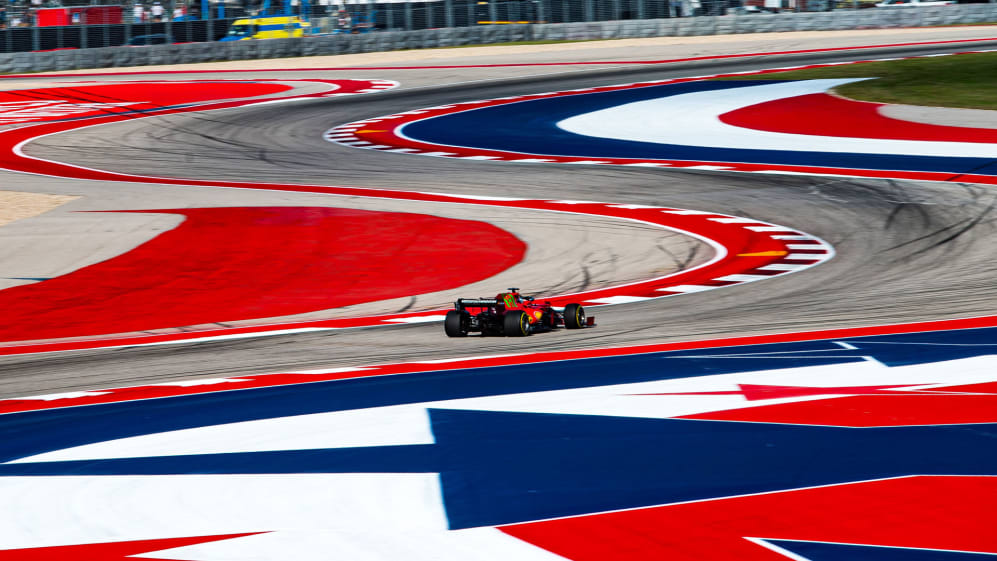 Charles Leclerc's fourth place in the US Grand Prix was a statement of intent from Ferrari as he admitted he was eyeing a podium in the second half of the race.
After qualifying fifth, Leclerc was promoted to fourth by a grid penalty for Valtteri Bottas and held that position in the opening laps. As he duly pulled away from Daniel Ricciardo behind, Leclerc says he started to focus on Sergio Perez ahead of him in third place and felt he had the pace to put pressure on the Red Bull.
READ MORE: 'The whole race, the pressure was on' – Verstappen explains how he held off hard-charging Hamilton to win in Austin
"A very, very good race," Leclerc said. "A very boring race on my side but on the other hand it has been a very positive race for us. I mean the performance was incredible today and it's great to see that on a track where we did not expect to be that quick. So a great surprise. I think all the upgrades are working as we want and it's looking good for the future, so hopefully we can keep up that momentum for the rest of the season.
"The performance was just very, very good and I could see Sergio in front of me - only 10 seconds ahead – and actually in the last two stints I think we were a little bit quicker than them, so I was thinking about the podium but we just didn't quite make it."
Leclerc finished nearly 25 seconds clear of Ricciardo but he says the final finishing positions should not cause Ferrari to get too carried away with their hopes of beating McLaren in the race for third place in the constructors' championship.
"Let's be realistic, it's still very close even if in a race like this it can make us think that we are quite far ahead but it's not the case. We need to keep working very, very hard. It's going to be a close fight, but I have to say we have only had two or three upgrades this year and those two or three upgrades have made us make a big step forward and this is looking good for the future."
READ MORE: 'A strong defence' was needed says Ricciardo after contact in battle with Sainz at COTA
But the Monegasque driver took added satisfaction from his performance – even if he knew it didn't receive a huge amount of airtime – given the challenge COTA provided from a fitness perspective.
"It's been incredibly difficult. It's probably one of the most physical races I've done. Singapore is difficult but it's a different kind of difficult, it's just very warm. But here physically with all the first sector, with the last sector too, with the bumps, with the heat, it was very physically demanding and the last `0 laps were very difficult to be honest."