'I wasn't attacking enough' concedes rookie De Vries after finishing P14 in Saudi Arabia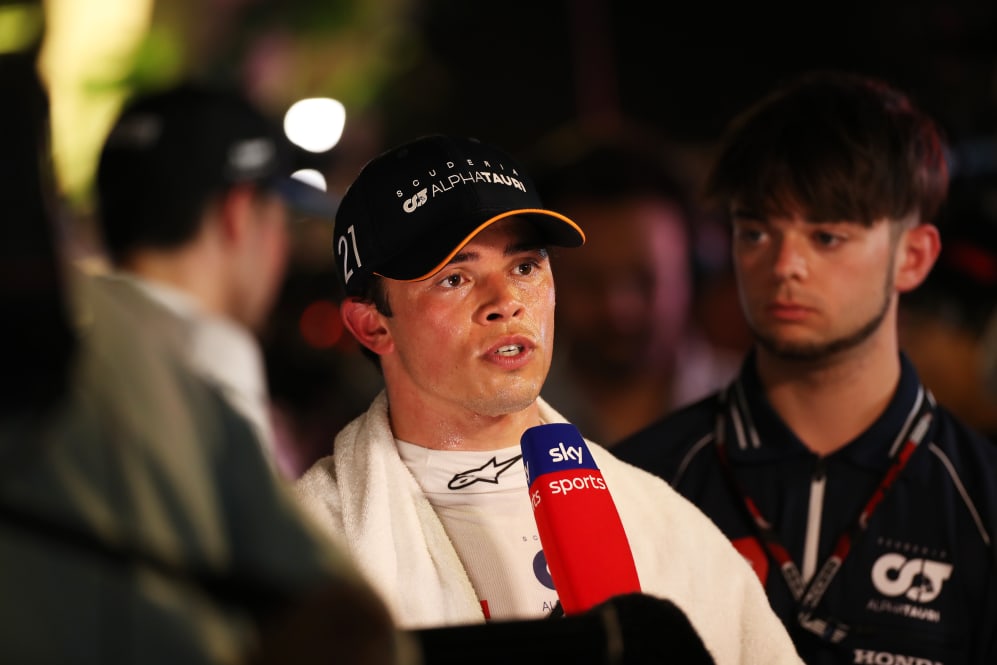 Alphatauri's Nyck de Vries wasn't happy with his performance in Sunday's Saudi Arabian Grand Prix, the Dutch rookie admitting he "lost too much ground" at two pivotal moments of the race.
De Vries took P14 on Sunday while team mate Yuki Tsunoda managed P11 as AlphaTauri left Jeddah without any points on the board. After finishing 14th, De Vries explained why he wasn't happy with himself.
READ MORE: Magnussen 'really happy' after last-gasp pass on Tsunoda clinches point at Jeddah
"I think I just lost too much ground at each start. So I started the race, took too much time to get into the rhythm, wasn't attacking enough, and the same for the Safety Car restart," he said.
"So I think I lost too much momentum there and then you find yourself in traffic and it's very tough to come through when you all have fresh tyres, DRS open, and you have to be very patient to wait for your opportunity. And then when we were in free air, we were pretty strong, but I should have just done a better job initially to attack."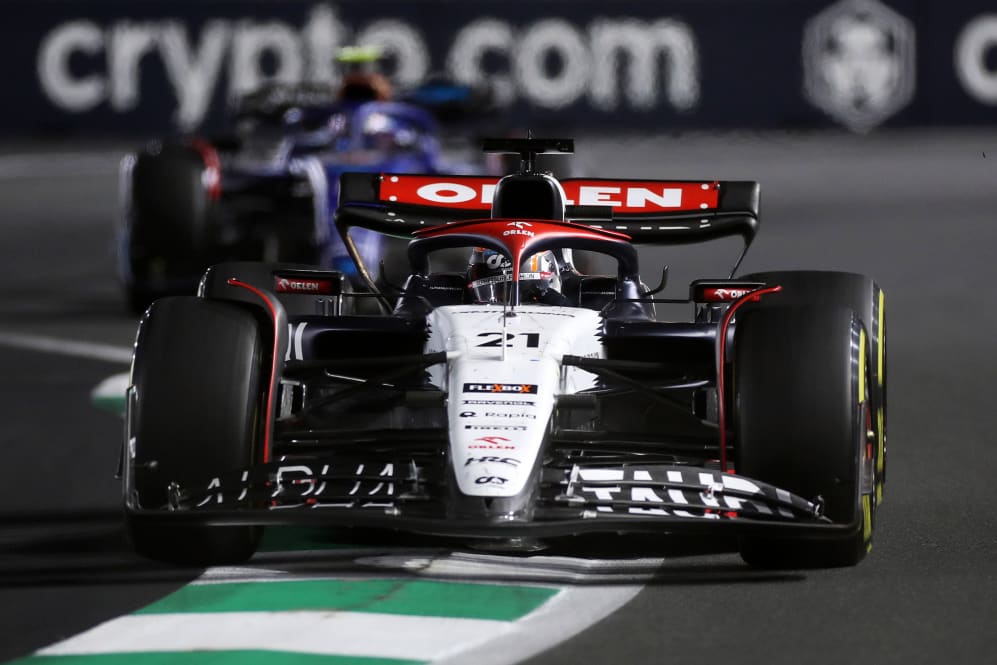 De Vries however did take away a positive from Sunday's race as he added: "Yes I think generally it as a step up from Bahrain so I'll take that with me but we definitely still need to improve."
Technical Director Jody Egginton praised his rookie driver's performance and hinted that there will soon be upgrades coming to the AT04.
"We weren't able to move Nyck into the points with the strategy, but he made some progress from his starting position, had some good battles, and was putting in solid lap times on both compounds tonight," said Egginton.
STRATEGY UNPACKED: Bernie Collins dissects the fastest lap needle between Perez and Verstappen in Jeddah
"It's frustrating to miss out on a point, but there were positives to take from the drivers and team's performance tonight. We're now looking forward to the planned aero developments and we trust they will improve our performance in the upcoming events."
Heading into Australia, AlphaTauri and McLaren are the only two teams not to have scored a point.