I will ask Alonso for McLaren advice, says Sainz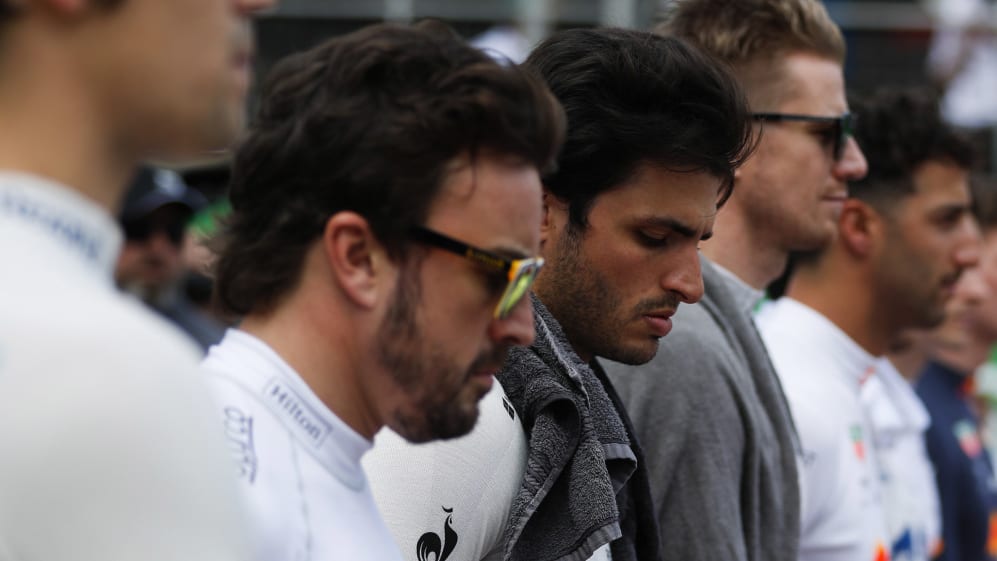 2019 will see Carlos Sainz, aged just 24, step into the team leader role at McLaren, one of Formula 1's most iconic teams. A daunting task it undoubtedly is – but the Spaniard can at least count on being able to pick up the phone to Fernando Alonso, two-time F1 world champion and the man he replaces at the team, to ask for guidance.
McLaren currently find themselves in the leanest period of their illustrious history, having been winless for six seasons now. And with Sainz set to be partnered by rookie Lando Norris next year, the Spanish driver knows that the team will chiefly be looking to him and his five seasons of F1 experience to help spearhead a reversal of fortunes.
Yet while five seasons in F1 – with Toro Rosso and then with Renault – is not nothing, it's hardly a wealth of experience, which is where Sainz's friendship with the out-going Alonso could pay dividends.
"Definitely yes," said Sainz when asked if he would seek Alonso's counsel over the winter. "I look forward to meeting him in the off-season to ask him some questions about F1 and McLaren and also to speak to him not only as a Formula 1 driver but hopefully a bit more as a friend."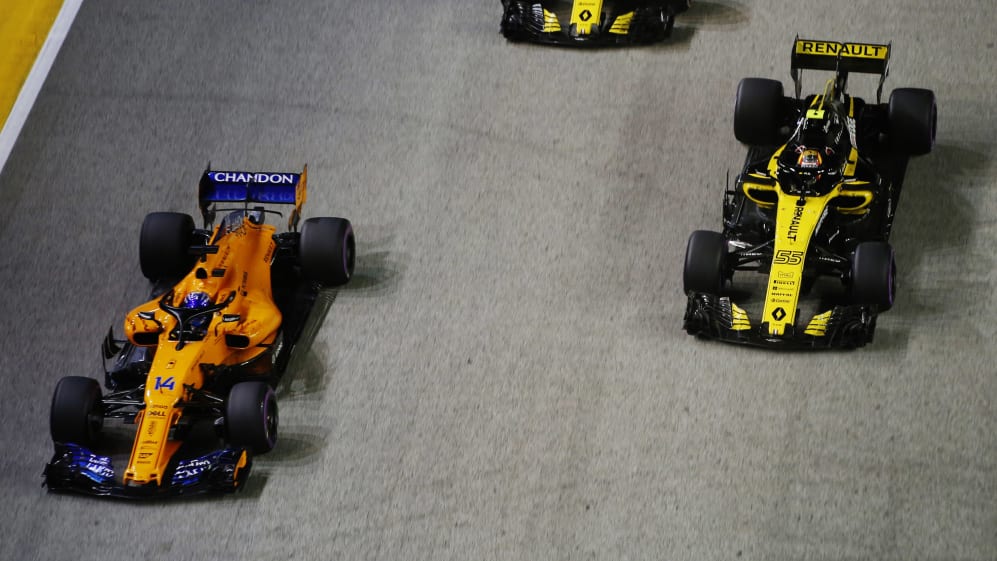 Sainz will feel freer to talk to Alonso now that they're both ensconced in the same McLaren camp, with McLaren Racing's CEO Zak Brown recently revealing that Alonso would continue to be 'part of the family' at the team. But although it was Alonso's retirement, announced back in August, that paved the way for Sainz to be in his enviable current position, the Spaniard revealed his surprise that Alonso would choose to retire while he was still putting in great performances on track.
"It's strange to suddenly have to say goodbye to such a talented driver in his prime," said Sainz.
"[But] Fernando has an advantage in that he's one of the best drivers in the world. If he changes his mind, he can always come back if he wants. The good thing for Fernando, if he wants, he can make it back.
"I just want him to be happy, to find a place to show his talent and have some fun."
That 'place', for 2019 at least, will be the Indianapolis Motor Speedway, with Alonso set to spend the first part of the year gearing up for his latest assault on motorsport's triple crown, which he would earn by winning the Indianapolis 500 in May – a project he'll attempt for the second time in partnership with McLaren.
Listen to Carlos Sainz discussing his friendship with childhood hero Fernando Alonso in his episode of the official F1 podcast, Beyond The Grid, presented by Bose