'I would be very frustrated if they were relaxed' – Vasseur opens up on how Leclerc and Sainz are dealing with Ferrari's setbacks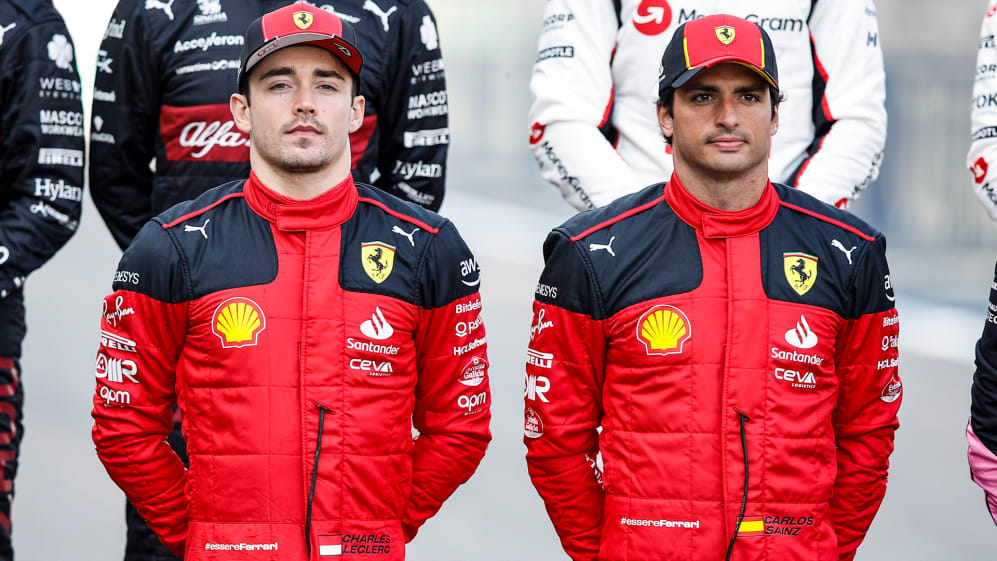 Ferrari team boss Frederic Vasseur has insisted that motivation is "not an issue" for his drivers Charles Leclerc and Carlos Sainz, but admits he fully understands why they "can't be happy" with results falling below expectations so far this season.
Ferrari hold a lowly fourth in the constructors' standings after the first three races in Bahrain, Saudi Arabia and Australia, in stark contrast to the early stages of the 2022 campaign when they comfortably led both championships at the same stage.
READ MORE: 'Overall we did a good job' – Vasseur keen to take the 'positives' from Melbourne despite point-less outing for Ferrari
Indeed, 12 months ago, Ferrari found themselves 39 points clear of their nearest rivals, while Leclerc held a 34-point advantage in the race for the drivers' title, only for both challenges to come undone through mistakes, unreliability and Red Bull's gains.
With Leclerc retiring from two out of the three races held in 2023, and finishing seventh in the other after an engine-related grid penalty, Vasseur was asked how the Monegasque is dealing with the situation and how he can keep him motivated.
"I have absolutely no doubt about the motivation of Charles," Vasseur began. "For sure the start of the season is not ideal at all. We had a DNF in Bahrain, then the penalty in Jeddah and the DNF in Melbourne – it was not at all the plan.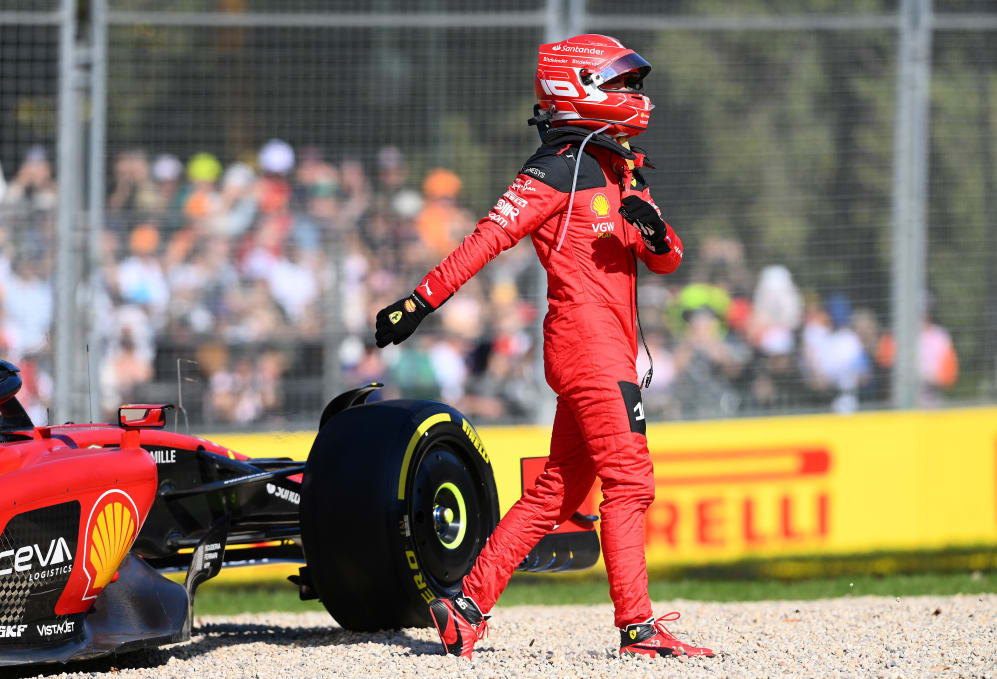 "But the motivation is still there. You know that I have a good relationship with Charles, and this won't affect the mood. When you are jumping on Charles or Carlos or any other drivers in the TV pen 30 seconds after the race, for sure they can't be happy, and I would be very frustrated if they were relaxed and happy with the situation.
"But the most important [thing] for me is to keep everybody motivated, pushing in the same direction, and they [the drivers] are supporting the team. The motivation is not an issue at all."
READ MORE: Sainz maintains Australian GP penalty 'is too disproportionate' after Ferrari's appeal dismissed by FIA
In addition to support from the drivers, Vasseur pushed back on suggestions of low morale across the team and interference from Ferrari chairman John Elkann and CEO Benedetto Vigna – insisting his relationship with both remains strong.
Asked to comment on the talk, Vasseur said: "Just that the mood into the team is incredibly good for the level of result that we have. I think everybody is very motivated, very focused, the drivers they are very supportive with us. The mood into the team is more than good.
"If the question was about the relationship with John or Benedetto, trust me that it's also very positive. For sure we don't have the results that we are expecting, but we are all working together to improve the situation."