'If we can beat Mercedes here, we can beat them anywhere' says Horner as Verstappen starts from pole in France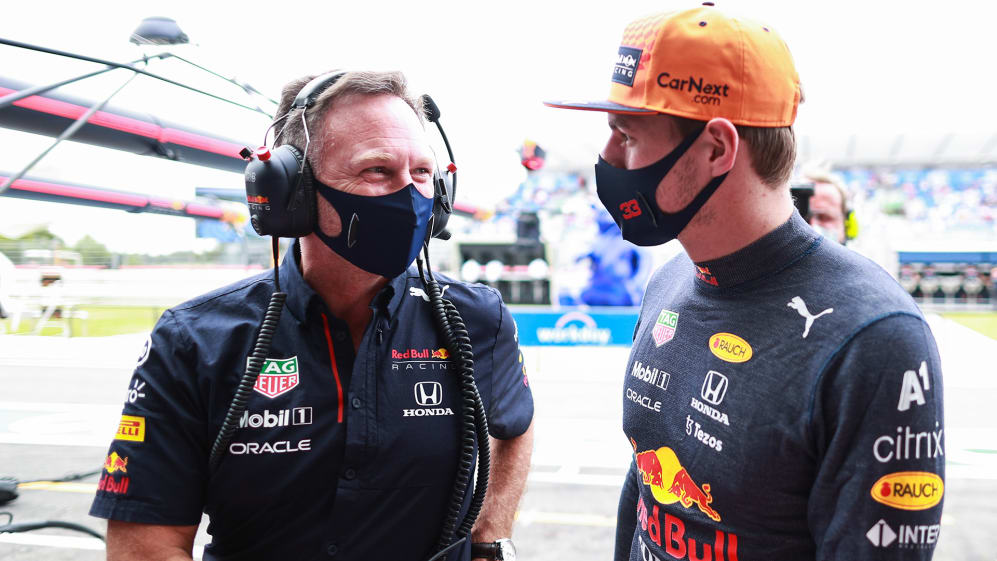 After difficult races for Mercedes on the streets of Monaco and Baku – both of which were won by Red Bull – the Silver Arrows were expected to hit back when F1 returned to the more conventional Circuit Paul Ricard. But after Max Verstappen took pole position for the French Grand Prix, Bulls boss Christian Horner said a victory in Le Castellet would prove his squad were finally capable of taking the fight to the seven-time champions over the course of the season.
After winning four consecutive double world championships between 2010 and 2013, Red Bull have had to watch Mercedes take all the title honours since, with the Milton Keynes team only ever able to take race wins in that time, rather than mount sustained championship challenges.
QUALIFYING REPORT: Verstappen beats title rival Hamilton to pole in thrilling French GP qualifying
But after wins in Monaco and Azerbaijan, and the pole at Paul Ricard – where Mercedes took pole, victory and topped every session in 2018 and 2019 – Horner was bullish about his team's chances, and explained how Verstappen had got the better of Lewis Hamilton and Valtteri Bottas in qualifying.
"We've taken a bit of downforce out of the car, you can probably see by the size of the rear wing between us and Mercedes. So we're using less energy in Sector 2, so we're going faster down the straight because we've got less resistance there, but we're still managing to do a very good time in Sector 3, so that's helping us to generate a competitive lap time around here and hopefully we'll be good for the race," he said.
"This circuit – it's been such a stronghold for Mercedes over the recent years, so if we can beat them here, then really we can beat them anywhere," he continued. "There's a lot at stake, but the whole team is just working incredibly well – working long hours.
"It's difficult this year because you've got the current car, you've got next year's car, you've got the cost cap and everything else going on. But as a unit, to see the whole team coming together as it is and putting this pressure on Mercedes is phenomenal."
READ MORE: 'I want the 25 points we lost in Baku' says Verstappen after storming to French GP pole
Asked whether Red Bull feared Mercedes having the edge in the race – as they did at the Spanish Grand Prix last month – Horner pointed out that having Azerbaijan Grand Prix winner Sergio Perez start P4 gives Red Bull some added strategic flexibility in France.
"Mercedes were very quick in Barcelona and we're expecting them to be very competitive again," he said. "I think the great thing for us this weekend is we've got Checo up there as well, and you saw what a job he did in Baku two weeks ago. And having two cars in play gives you different strategic options and I think we're in good shape for the race.
"It's important we get good starts, execute good pit stops, good strategy. We've got to do all the basics well, and it's phenomenal for the team to have both cars up there."