'If you want to fight for the title these things can't happen' – Verstappen frustrated by 'unacceptable' Melbourne retirement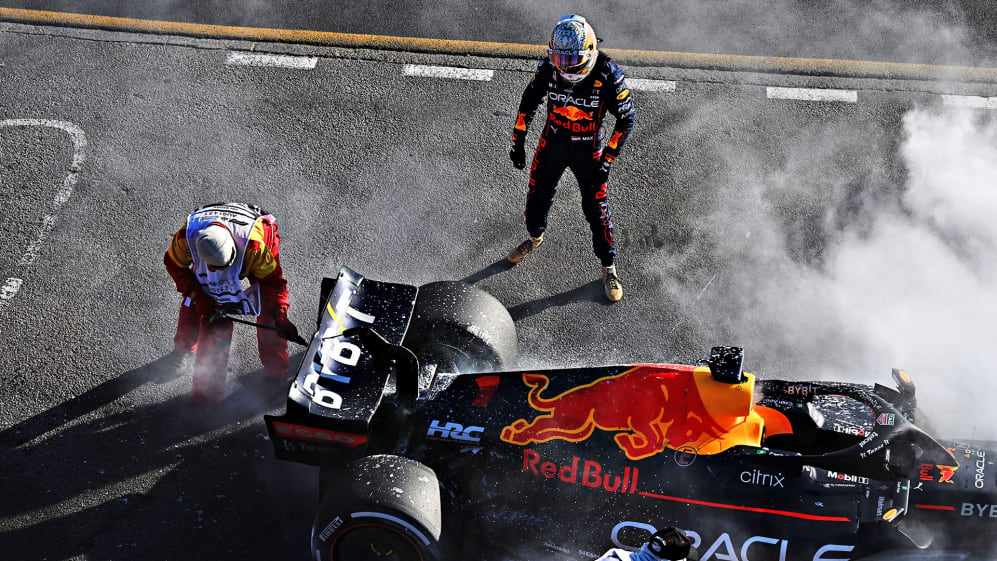 Max Verstappen retired from his second Grand Prix in three races in Melbourne, losing out on what he said would have been an "easy P2" behind eventual winner Charles Leclerc – with the Dutchman left unamused by his Australian Grand Prix stoppage.
Verstappen had qualified a disgruntled P2 on Saturday behind Leclerc, and looked set to finish in that position in Sunday's race, having never really had the pace to threaten the Ferrari driver – who went on to win his second race of the season, and extend his championship lead.
MUST-SEE: Drama as Verstappen retires from second place in Australian GP
But then on Lap 39 of 58, Verstappen was forced to pull off the racetrack and into retirement, leaving the reigning champion – now P6 in the drivers' standings, with just the 25 points for his Jeddah win – distinctly unimpressed, as he was asked how much a blow this was for his 2022 title hopes…
"We're already miles behind," replied Verstappen. "I don't even want to think about the championship fight at the moment. I think it's more important to finish races.
"Of course today was in general just a bad day again, just not really having the pace, I was just managing my tyres, trying to just bring it to the end because it looked like quite an easy P2 anyway.
"I knew I could not fight Charles and there was no point to try and put pressure on him. But we didn't even finish the race, so it's pretty frustrating and unacceptable."
Verstappen's mechanics had been seen scrambling around his car on the grid fixing an issue prior to the race. And asked if that had been related to his retirement, Verstappen replied: "I knew there was a problem, so there was always going to be a question mark over finishing the race, but these kind of things, if you want to fight for the title, cannot happen."
READ MORE: Leclerc dominates in Australia as Verstappen suffers DNF
Verstappen's team mate Sergio Perez was left to finish a distant P2 to Leclerc, ahead of Mercedes' George Russell, with Red Bull maintaining their P3 in the constructors' but now 49 points behind Ferrari.
But Team Principal Christian Horner said he could understand Verstappen's frustrations, with the Dutchman having now retired from P2 in both Bahrain and now Australia.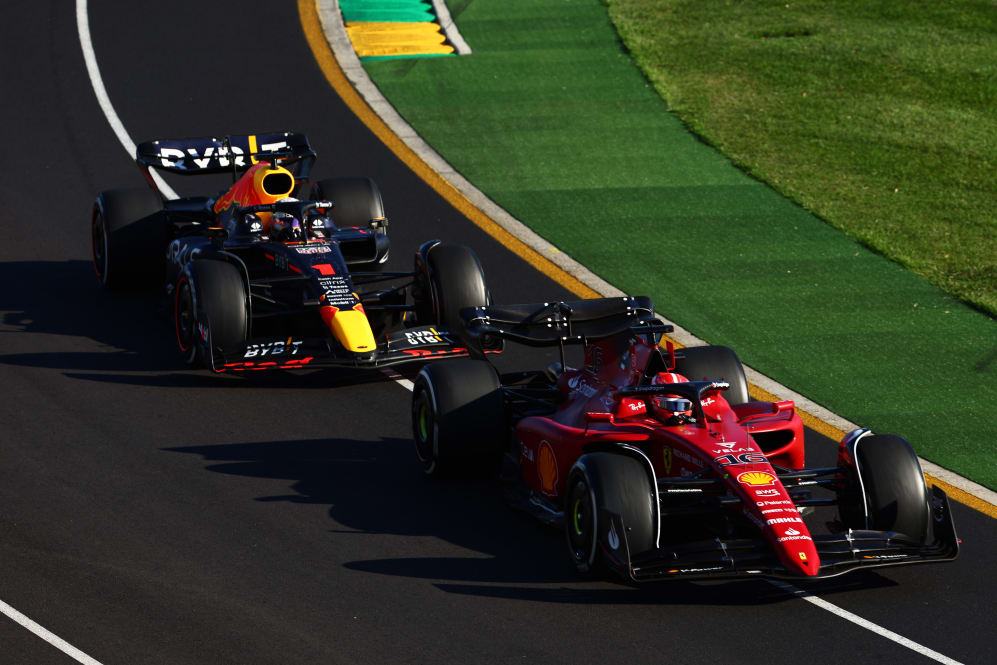 "It's totally understandable, his frustration," said Horner. "That was a really disappointing result not to finish the race. We don't know what the issue is yet, I don't think it was actually engine-related, I think it might be a fuel issue, but we need to get the car back, we need to look at what's exactly happened… Until we get the car back, we don't have the data, we don't have the info.
AS IT HAPPENED: Follow all the action from the 2022 Australian Grand Prix
"But desperately frustrating. I think as Max said, we didn't have the pace to race Charles today – they were in a league of their own, but frustrating not to be bagging those points."