'I'm expecting to have fun' says Vettel, as he prepares for carbon neutral-fuelled Silverstone run in Mansell's 1992 Williams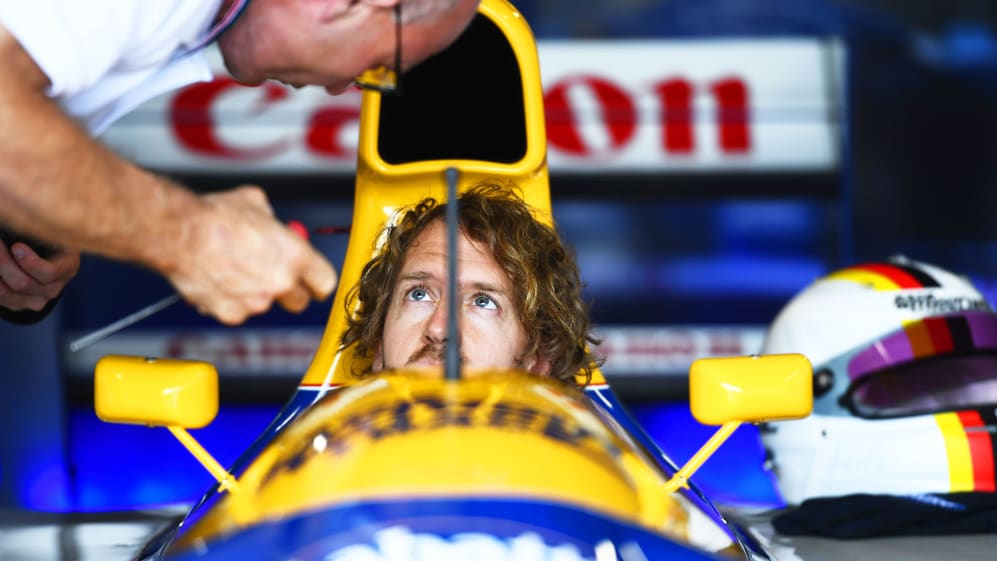 Fans at this weekend's British Grand Prix are in for an extra treat this Sunday as Sebastian Vettel will be hitting the circuit in Nigel Mansell's Williams FW14B for a demonstration run around Silverstone – 30 years after Mansell took a famous victory at the track.
In Mansell's hands, the active-ride car was dominant in the 1992 season and the moustachioed Englishman won nine Grands Prix across the year on his way to the World Championship – including the British Grand Prix, where he qualified on pole a staggering 1.919s ahead of his team mate Ricardo Patrese.
READ MORE: An all-British Mercedes line-up and Leclerc on the attack – 5 storylines we're excited about ahead of the 2022 British GP
A keen F1 history buff, Vettel bought the famous 'red five' car – so named for Mansell's race number emblazoned in red on the nose cone – two years ago and decided a demo run at Silverstone would be the ideal way to celebrate the 30-year anniversary of Mansell's crowd pleasing triumph.
"I'm expecting to have a lot of fun and I hope people can share that fun, because I think it's an incredible car, the history of the car, the way it sounds. So I'm looking forward to it," Aston Martin driver Vettel said ahead of this weekend's event.
"It was my idea – it's my car – I bought the car some years ago because it's 'red five' – that means a bit more than just a car from 30 years ago. Obviously I've got the number five on my car, I won my championship with the red five – even if it was a little bit smaller on our car – I was wearing number five in karting quite a lot, and I have number five now, so there's a link there.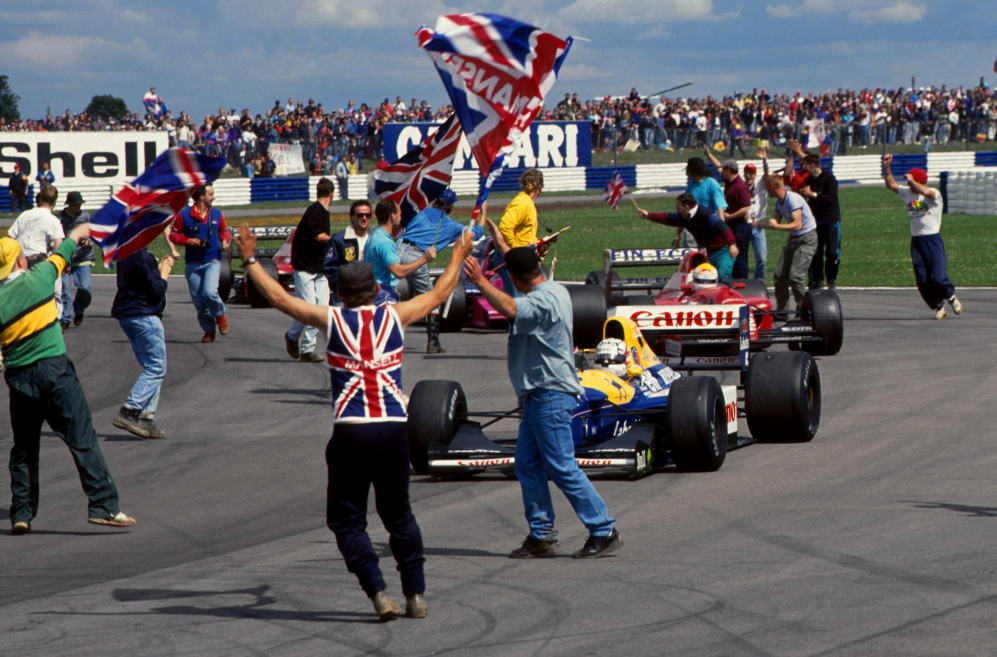 "And I think the early 90s are the [earliest] memories I have from Formula 1 – the first memories are that car and the years after. So it was my idea and I thought exactly 30 years after it won the championship in 1992, and the British Grand Prix, it was a great idea."
But as well as looking back to the past, environmental campaigner Vettel is also making a statement about the future with his demo run, as the car will run on sustainable fuels – with Formula 1 set for a move to 100% sustainable fuels in 2026.
READ MORE: F1 continues push to hit Net Zero Carbon by 2030 target
"I also thought we have to do it in a responsible way, so we're using carbon-neutral fuels on Sunday, to demonstrate that we can still hang on to our history and heritage and culture in motorsport but do it in a responsible way," he explained.
"It was some effort to find the fuel but once we found it it was actually very easy, it only took one shakedown to get on top of it.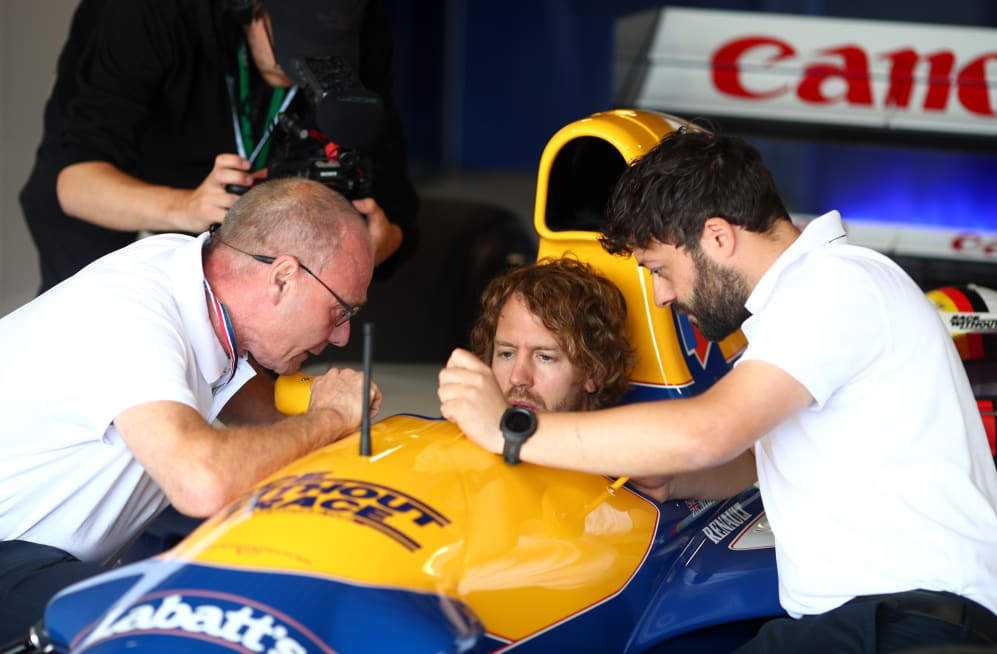 "You will see it on Sunday, it's no different to how the car was 30 years ago, it will sound exactly the same, it will drive exactly the same way.
"I will not try within a couple of laps to go to the absolute limit, but I will try to enjoy it which means go as fast as I feel comfortable with – bearing in mind it's my car!
FORM GUIDE: Is Verstappen's stellar run set to continue in the 2022 British Grand Prix?
"Motorsport is all our passion, it's what we grew up with. I think the cars I dreamt of as a child might be different to some of the other drivers but it's important to find a way that we can do it responsibly as well to keep these cars and the history alive.
"You can express culture in many ways: music, art, but our way of expressing ourselves is driving cars, racing cars, and it would be a shame if that was all to disappear, and I think it's a way to keep it alive. And looking forward, Formula 1 is headed in that direction in 2026 [when F1 will be using 100% sustainable fuel] and I think it's a great way to put it all together and have some fun."