Feature
FORM GUIDE: Is Verstappen's stellar run set to continue in the 2022 British Grand Prix?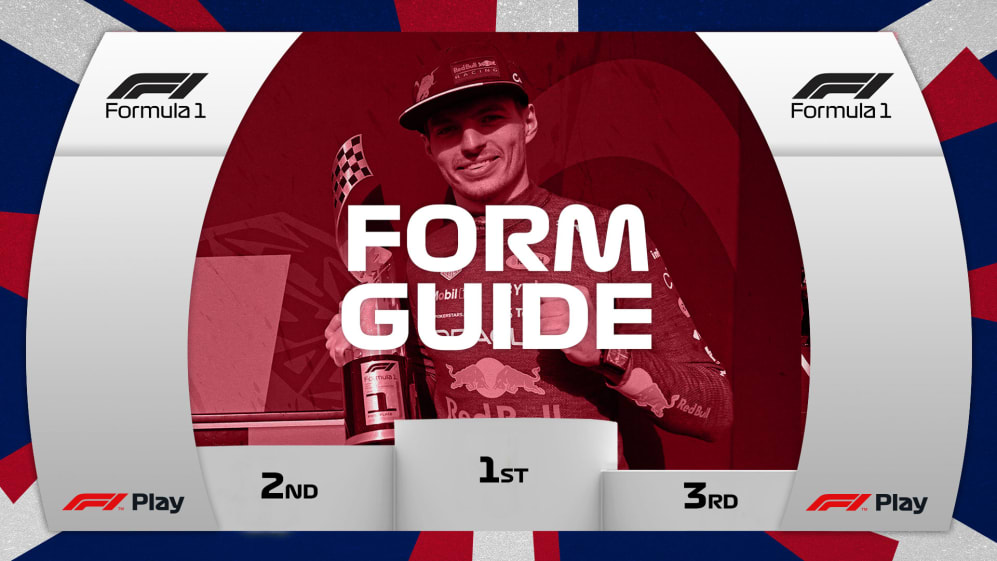 Red Bull are enjoying their most successful run of form in the F1 turbo-hybrid era, but are they favourites to win the 2022 British Grand Prix – or do Ferrari, or perhaps even Mercedes, stand a chance of success at Silverstone? Oh, and make sure to join in with our F1 Play predictor game.
Vying for pole
Last year it was Lewis Hamilton who won out in qualifying to start the first-ever Sprint – which Verstappen topped to take pole for the 2021 British GP – in P1. There's no Silverstone Sprint this weekend, however.
Verstappen's Red Bull is proving terrific on the straights and a force in the corners, and qualifying could see Verstappen take his first official F1 pole position here – which would be Red Bull's first at Silverstone since 2011 and their second consecutive pole of 2022.
READ MORE: Horner predicts Silverstone will be 'a strong race' for Ferrari, as he plans to 'put right what happened last year'
Sergio Perez is a long shot for pole, having last nailed qualifying in Jeddah.
Ferrari's Charles Leclerc has, however, had the run of qualifying in recent races, grid penalties and Verstappen having halted him from making it a run of five poles in Canada. One would expect the Scuderia to work their magic again this Saturday and be in with a shot of the P1 grid slot.
Speaking of grid penalties, there's no word yet that Red Bull, or anybody really, will take the hit and fit a new engine at Silverstone – but whoever chooses to do that might sit much of qualifying out.
Mercedes are outsiders in this battle once again but the Silver Arrows are expected to fare a bit better at their home race with an upgrade package. Though they are far from slouches in qualifying, George Russell and Lewis Hamilton tend to enjoy better pace on Sundays rather than Saturdays.
As for the weather, Friday's free practice sessions might see rain, but qualifying is expected to be dry, for now…
TECH TUESDAY: The problem Mercedes are attacking with their Silverstone upgrade package
Qualifying winners in the last five Silverstone events:
2021 (Sprint weekend) – Lewis Hamilton (Mercedes)
2020 (70th Anniversary GP) – Valtteri Bottas (Mercedes)
2020 (British GP) – Lewis Hamilton (Mercedes)
2019 – Valtteri Bottas (Mercedes)
2018 – Lewis Hamilton (Mercedes)
FAN VIEW: The pendulum has really swung in the title race, and F1 Play gamers are definitely feeling that vibe too. Max Verstappen is well clear of Charles Leclerc in the voting to be the fastest man over a single lap at Silverstone this weekend. Outside that, there is some support for Lewis Hamilton and Sergio Perez.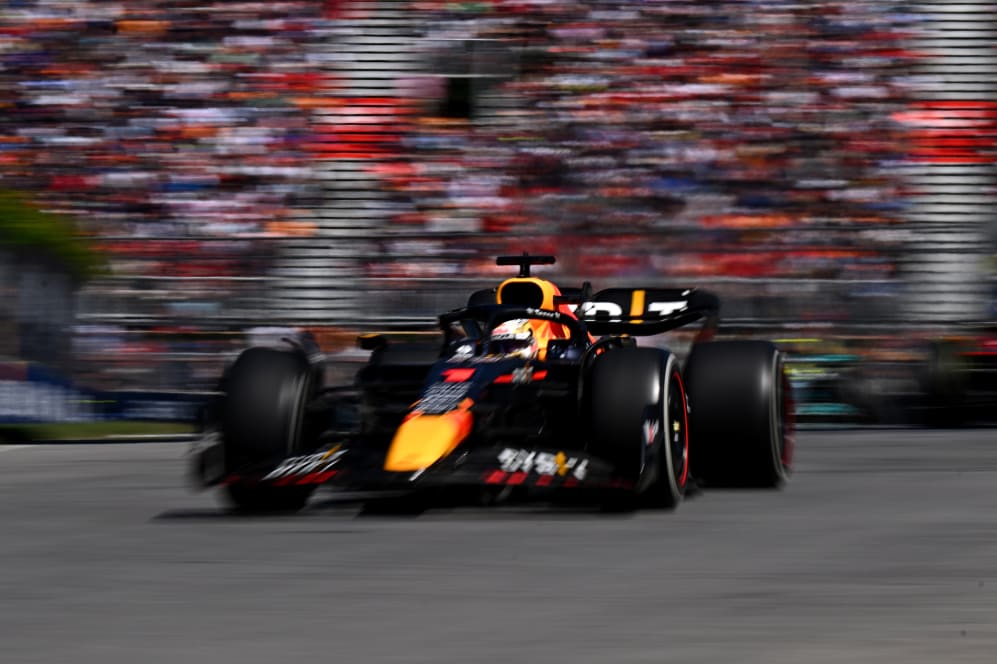 In the mix for victory
How important is pole position for victory at Silverstone? Well, 20 of 56 British GPs at Silverstone have been won from P1 on the grid, Lewis Hamilton having done so from 2015-17 and again in 2020.
Pole isn't crucial here; this is a race that invites incidents and allows drivers to capitalise on others' misfortune. Last year's race was won controversially when Hamilton and Verstappen collided at Copse, the Briton coming back after a pit stop and penalty to overhaul Leclerc.
WATCH: Relive the key moments from last year's controversial British Grand Prix
In 2020, Valtteri Bottas, Carlos Sainz and Hamilton all suffered tyre issues late on – Hamilton hanging on to win. That year's 70th Anniversary Grand Prix at Silverstone saw Verstappen take victory while Mercedes struggled to get their tyres in the right window.
With an average of three DNFs per race so far in 2022, it might not be so simple for favourites Verstappen and Leclerc. Given the latter's misfortune, it may be even less simple to eclipse the former; Leclerc's last Grand Prix win came way back in Round 3 at Melbourne…
With the straight-line speed advantage, Red Bull have to be considered favourites but that's not to say Ferrari can't overhaul their rivals as Sainz's pace was brilliant in Canada and Leclerc has a new power unit, the Monegasque not anticipating any grid penalties this weekend.
Wins in the last five Silverstone races:
2021 – Lewis Hamilton (Mercedes)
2020 (70th Anniversary) – Max Verstappen (Red Bull)
2020 (British GP) – Lewis Hamilton (Mercedes)
2019 – Lewis Hamilton (Mercedes)
2018 – Sebastian Vettel (Ferrari)
FAN VIEW: After Canada brought world champ Verstappen his sixth victory in nine races in 2022, he is absolutely dominant in this category. The Red Bull man has almost three times as many F1 Play votes as Ferrari man Leclerc. Again, there are some loyal Hamilton voters dreaming of a Silverstone renaissance.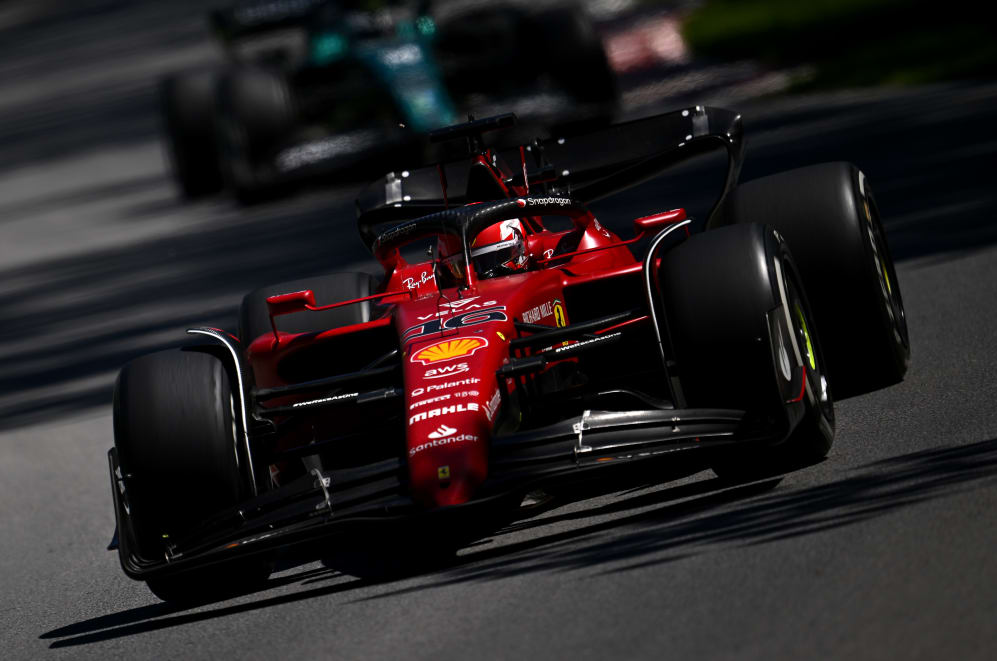 Podium outsiders
While Verstappen and Leclerc are favourites for the win – Perez and Sainz at least aiming for the podium if not the top step – Mercedes have to be considered outsiders for a podium spot. It's a lot to ask for the Silver Arrows to go for victory, given the gulf between them and the top two teams, but they'll be aiming to snatch a podium.
That's exactly what Hamilton did in Canada when Perez was forced to drop out and Leclerc to recover from the back, and with Silverstone's propensity for Safety Cars – of which there have been nine in the last 10 races here – plus Mercedes' improving pace (and the arrival of another upgrade package), they could well take another podium here.
READ MORE: Mercedes say they 'definitely want to win' Silverstone – but Wolff warns that team must 'really grind away'
Other than Mercedes, this season only McLaren have managed to land a podium through Lando Norris at Imola, and he's always a contender to top the midfield and capitalise on misfortune up ahead. Alpine and Alfa Romeo will be aiming to mix it up with McLaren having turned up the wick in recent races.
But it should be noted that not since 2014, thanks to then-Williams driver Valtteri Bottas, has another team bar Ferrari, Red Bull or Mercedes landed on the podium in a Silverstone-held Grand Prix.
Podiums in the last five races:
Mercedes – 8
Ferrari – 5
Red Bull – 2
FAN VIEW: After that much improved showing in Montreal with Hamilton P3 and George Russell P4, the Mercedes pair are attracting plenty of attention to make the podium at Silverstone. There is also a little support from F1 Play gamers for Alpine's Fernando Alonso after his stellar P2 in qualifying in Canada earlier in June.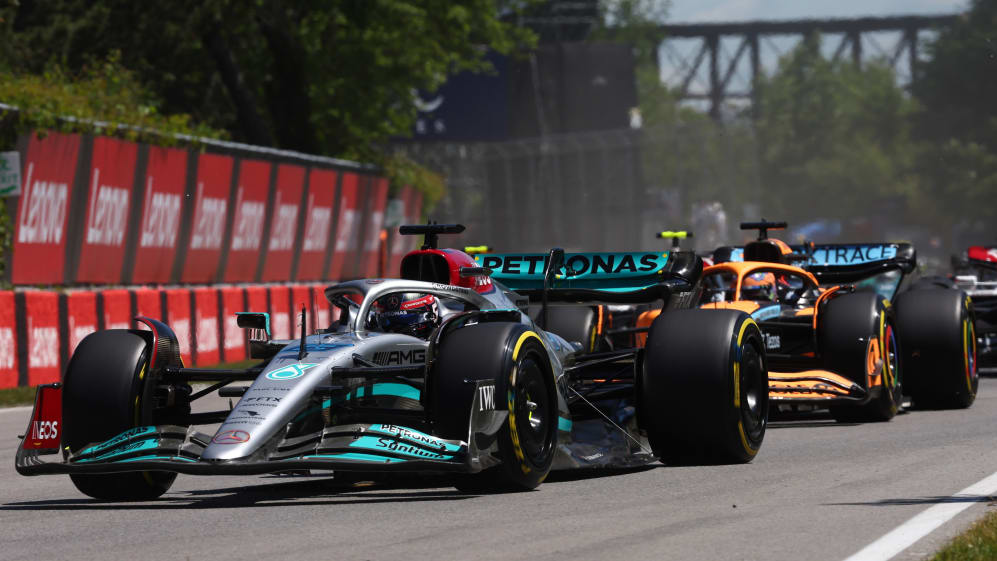 Points potential
Talk about consistency: Mercedes have scored points for 25 consecutive weekends, a run that began in the 2021 French GP. Russell, meanwhile, has managed top-five finishes in every race this season so far. Red Bull have the next-best streak with eight consecutive scores.
But Alpine are another team to watch, having managed five consecutive scores from Miami to Canada, Esteban Ocon having taken a brilliant P6 at Montreal – and they'll be aiming to make that six in a row at Silverstone.
READ MORE: Zak Brown says Ricciardo relationship has 'never been better' as he clears up comments on Australian's performance
McLaren didn't score in Canada but they have a terrific record at Silverstone, both Norris and Ricciardo having finished in the top five here in 2021, with Norris himself having scored at this track in three of four appearances.
Alfa Romeo have scored in all but two races this season, both Bottas and Zhou Guanyu firing on all cylinders throughout 2022 – even if their car hasn't always been.
While Haas and Williams have fallen into backmarker territory, Aston Martin and AlphaTauri have found themselves breaking back into the top 10 recent races, the team in green perhaps one to watch as they look to extend their run to four-straight scoring weekends.
Points in the last five Silverstone-held Grands Prix:
Mercedes – 173
Ferrari – 109
Red Bull – 90
Alpine/Renault – 47
McLaren – 46
Aston Martin/Racing Point/Force India – 27
AlphaTauri/Toro Rosso – 10
Alfa Romeo/Sauber – 4
Haas – 2
Williams – 0
FAN VIEW: Former world champions Alonso and Vettel are both attracting strong support after impressing for most of the weekend in Montreal. There is also F1 Play backing for the likes of AlphaTauri pair Pierre Gasly and Yuki Tsunoda, as well as Alfa Romeo's Valtteri Bottas and Alpine's Esteban Ocon.