Imola podium still 'blows my mind' says Norris as he reflects on impressive first half of 2022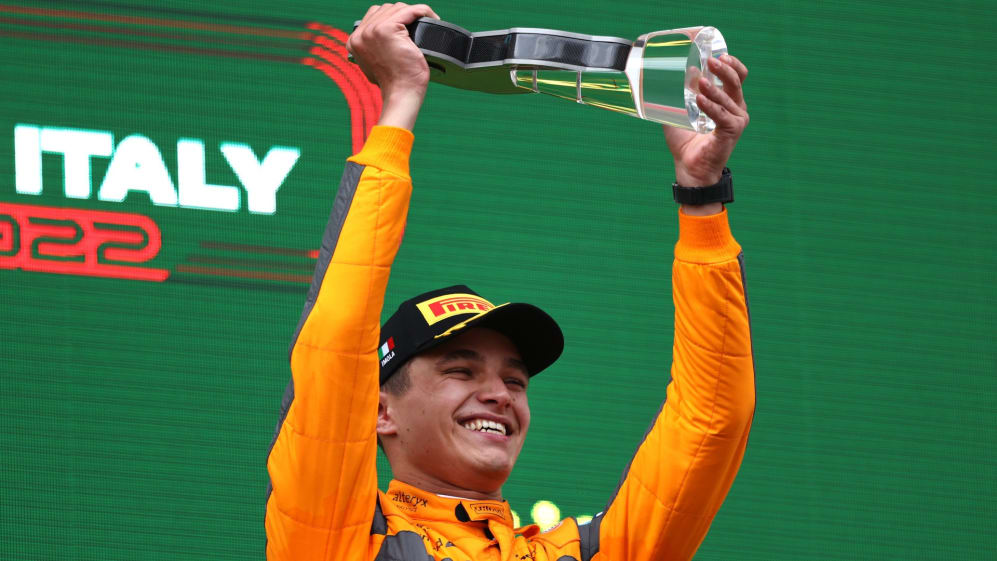 Lando Norris has a very good start to his 2022 campaign, scoring points in 10 out of the 13 races so far. And while he says they are many "highlights" from his season, one moment in particular stands out...
The McLaren driver, who heads into the summer break on 76 points and seventh in the drivers' championship, perhaps unsurprisingly picked out his stunning podium finish at Imola as his best race of the year so far.
"For myself and my driving and so on, I'm happy," Norris said. "Some good highlights, I don't know how I got a podium in Imola, it just blows my mind. With the car that we have that's quite some achievement so still makes me smile now, but then there are still a lot of positives.
TECH TUESDAY: Assessing the strengths and weaknesses of every car on the 2022 F1 grid
"It's just now we have a lot of work to do. The gap to the guys ahead is still massive and I guess yes, it's close on Saturday, but everyone is closer on Saturday, even last place is a lot closer. It's just the spread on Sunday is bigger than what it has been in past, and we've got to work on that."
He continued: "I'll enjoy my break first and then we will work on it and see what we can do for next time. I think reasonable start to the season, so I'm happy with it."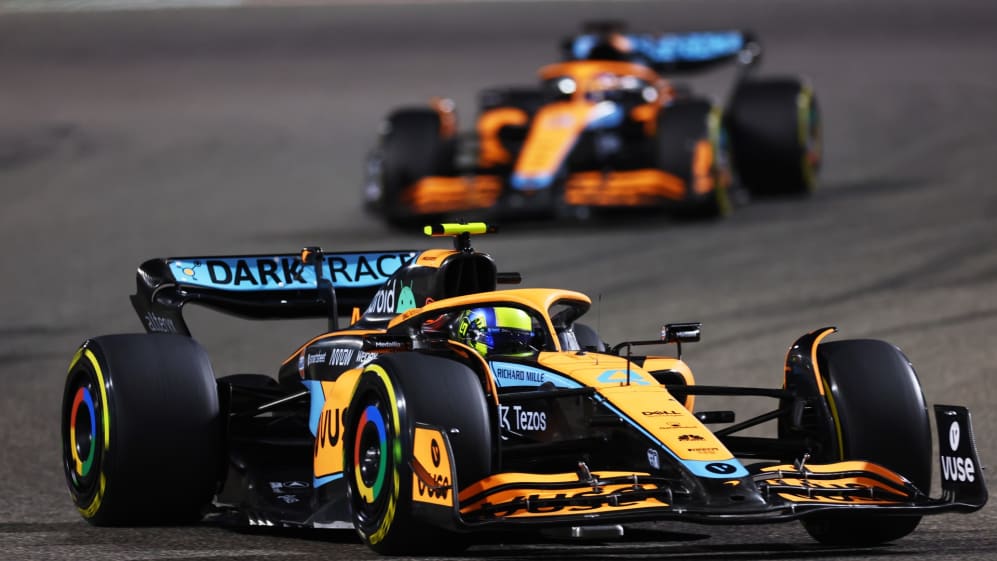 McLaren made a slow start to the season after dealing with brake issues in testing and finished outside the points at the season-opening Bahrain Grand Prix. And Norris commended the work they have done since, insisting their ability to battle with Alpine for fourth in the constructors' championship is a testament to McLaren's hard work.
"I think the main thing is that of course we just didn't come into the season as strong as we needed to," said Norris. "How we've done since then, since the first the race I think has been very good and strong. Considering we are still fighting for fourth in the constructors against a team which has been a lot more competitive since day one shows how good of a job we've done in many other areas.
WATCH: The top 5 best duels between Leclerc and Verstappen so far in 2022
"Our consistency, reliability in many ways, pit stops, strategy, a lot of things have been very strong. Just we didn't start as well as what we wanted but I think we've made some good progress since then, so as long as we continue to do that after the break then I'll be happy.
"But it's just been tough you know – you always want to fight for more and fight for higher positions and the gap we have to the top three teams is still a big one, so we just need to focus on closing that down."