Technical
TECH TUESDAY: Assessing the strengths and weaknesses of every car on the 2022 F1 grid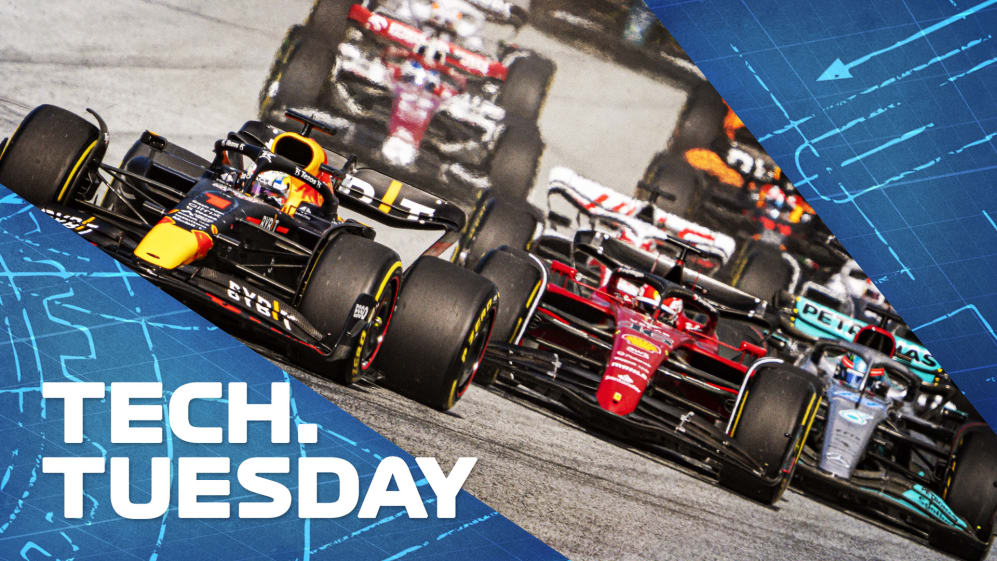 We've had 13 rounds of exciting racing with this new era of Formula 1 hardware, but what are the strengths and weaknesses of each team's cars? F1 technical expert Mark Hughes weighs up the pros and cons of all 10 cars on the 2022 grid, from the Red Bull RB18 to the Williams FW44.
1. Red Bull
Strengths: Race day pace, consistency and reliability. In Verstappen's hands the RB18 is a devastating tool, fast on every type of circuit and has proven very responsive to aerodynamic development.
Weaknesses: It was a late gestation car, so it had a few early-season reliability glitches. It does not have quite the Ferrari's explosive qualifying pace and it took around one-third of the season to endow it with the stronger front-end balance Verstappen needs to extract his best. Occasional rear tyre deg issue, such as in Austria.
READ MORE: Analysing Red Bull's radical updates for the British Grand Prix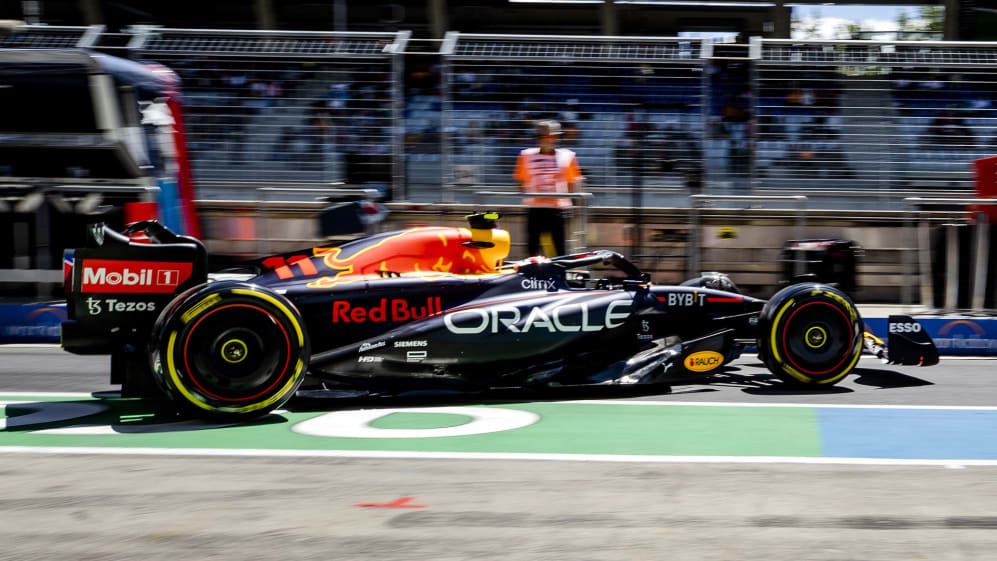 2. Ferrari
Strengths: The outright fastest car of the season to date, as Charles Leclerc's spectacular tally of pole positions testify. It has a chassis balance which allows Leclerc to really extract the maximum over a single lap of qualifying – a better inherent balance in this regard than the Red Bull. It is super-strong on acceleration and generates a lot of downforce.
Weaknesses: Ferrari made big power unit strides from 2021 and banked the power gains without having fully resolved the reliability issues – hence the string of grid penalties, with more probably on the way. Front-limited tracks also tend to bring out a certain susceptibility to over-working its outer-front tyre.
READ MORE: Could this 2022 F1 design trend explain those strange spins for Leclerc and Verstappen?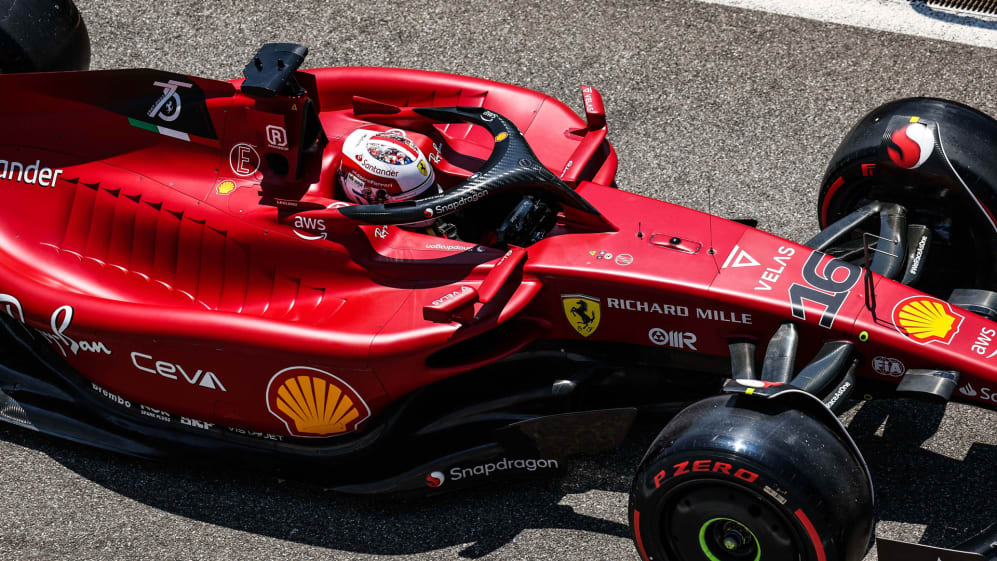 3. Mercedes
Strengths: It generates good downforce on high-speed corners, fully competitive with Ferrari in such territory so long as the track is smooth. Despite its dynamic issues, it can still comfortably out-pace the best of the midfield and is very good on its tyre usage during a race stint, better than either the Red Bull or Ferrari, albeit usually from too far behind for it to matter.
Weaknesses: A very narrow set-up window, even after its porpoising/bouncing issues were tamed post-Baku. It still handles bumps and kerbs very poorly. It struggles to extract the maximum from the tyres over a single lap, badly compromising its qualifying performance.
READ MORE: The problem Mercedes attacked with their Silverstone upgrade package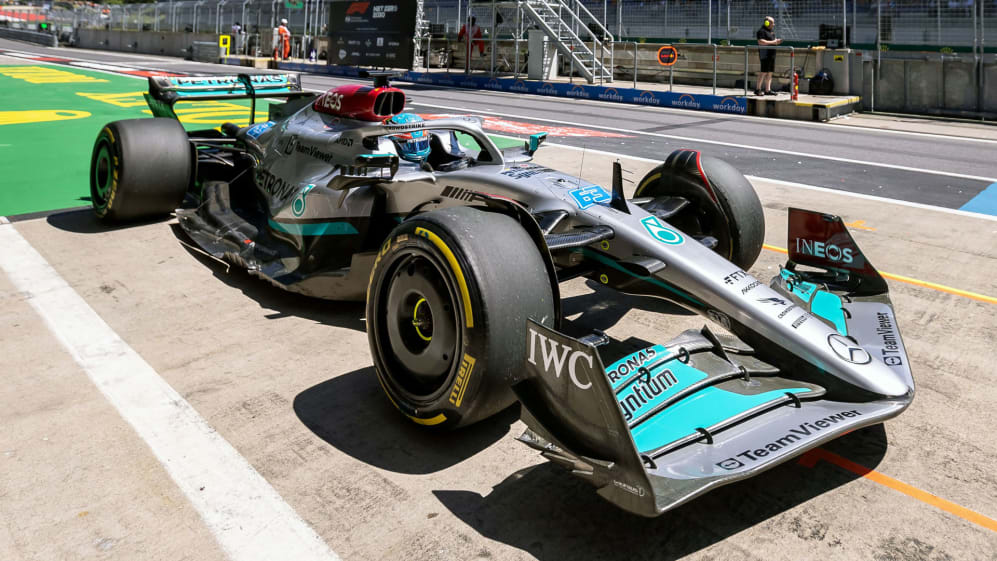 4. Alpine
Strengths: It has proven to have a solid aerodynamic platform which has allowed consistent improvement in downforce without the balance becoming upset. It's reasonably good through a wide range of corner speeds. The new split turbo PU has also proven decently powerful and although reliability hasn't been perfect, it's been better in this regard than Ferrari. Good tyre usage in the races.
Weaknesses: Still lacks ultimate downforce compared to the top three teams. Reliability on Alonso's car in particular has been poor.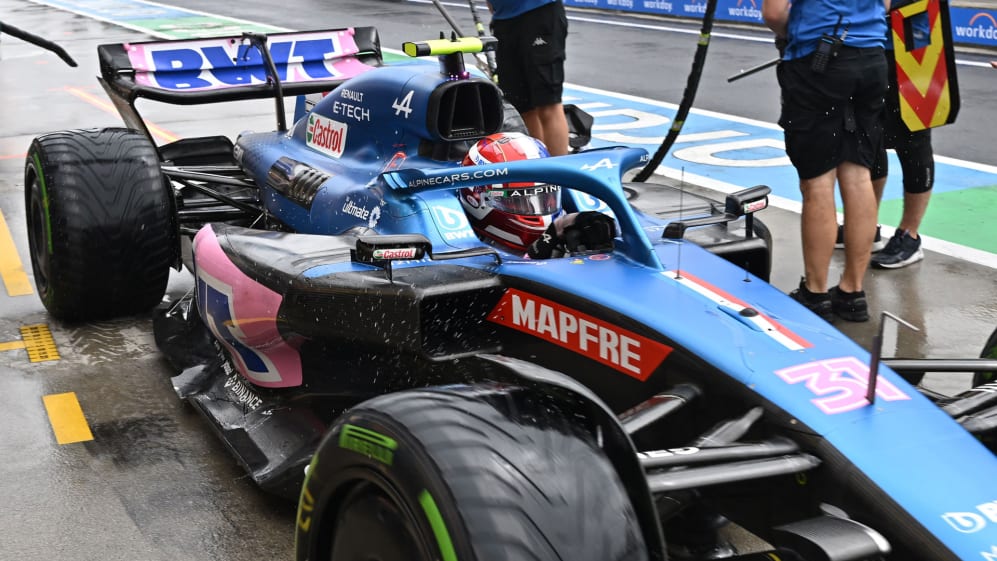 5. McLaren
Strengths: At the low-downforce sort of tracks it seems to have good aero efficiency, rather like its predecessor. It's been more immune than most to porpoising. It's very good at getting heat into its tyres, so helping in qualifying at those tracks where that's an issue and masking its aerodynamically weak front end at places like Monaco.
Weaknesses: A generally weak front end, both in braking and corner entry, slow corners in particular. Tyre usage over a race stint not very good. High fuel and old tyres can make it look mediocre. Not an easy drive, so not consistent.
READ MORE: Why gearbox layout could be key to solving the porpoising puzzle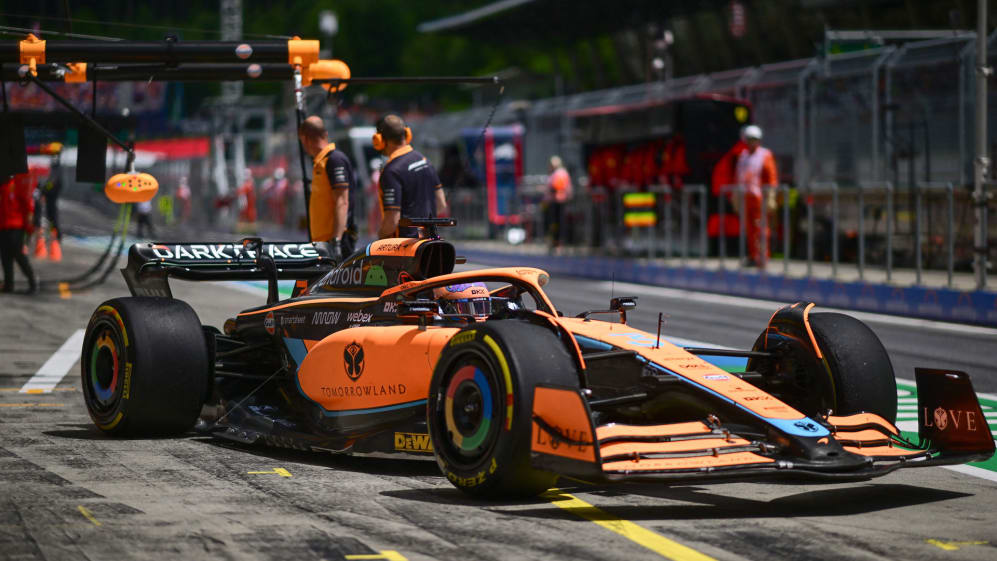 6. Alfa Romeo
Strengths: It's quite a versatile performer, capable of being 'best of the rest' around the contrasting demands of Miami and Barcelona. Its Ferrari power unit gives it a performance advantage within the midfield. Initially it had a weight advantage over its rivals.
Weaknesses. That same Ferrari PU also gives it a reliability challenge. The team's operations through the practices have also lost it a lot of track running time, often compromising the whole weekend. It put weight on with development as some others shaved it off.
HEAD-TO-HEAD: How do the F1 team mates stack up against each other at the summer break?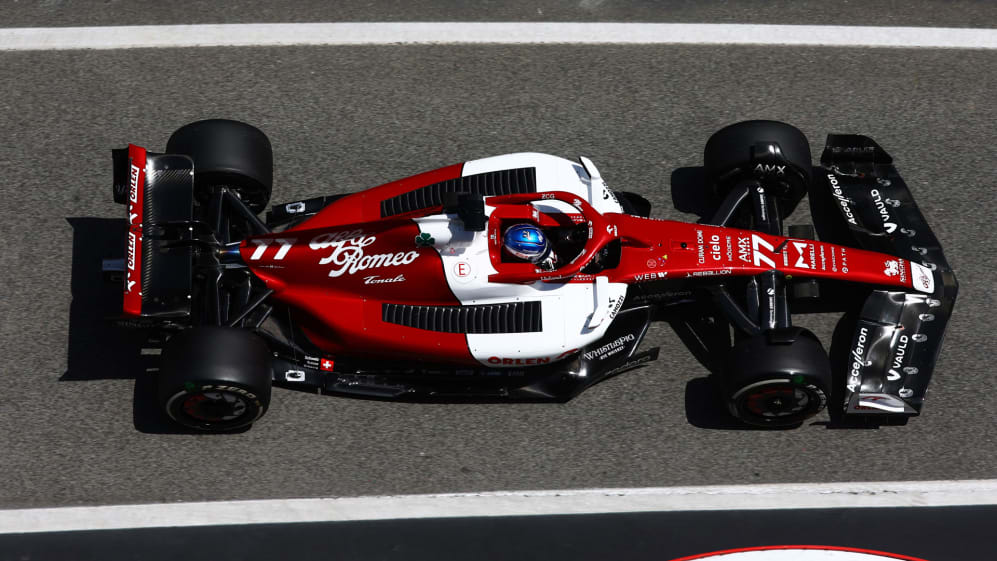 7. Haas
Strengths: The Ferrari PU and a good high-speed downforce performance can make this the fastest car in the midfield on occasion.
Weaknesses: It's less convincing on low-speed corners than high and until Hungary there was almost zero performance development, leading to it falling back a little.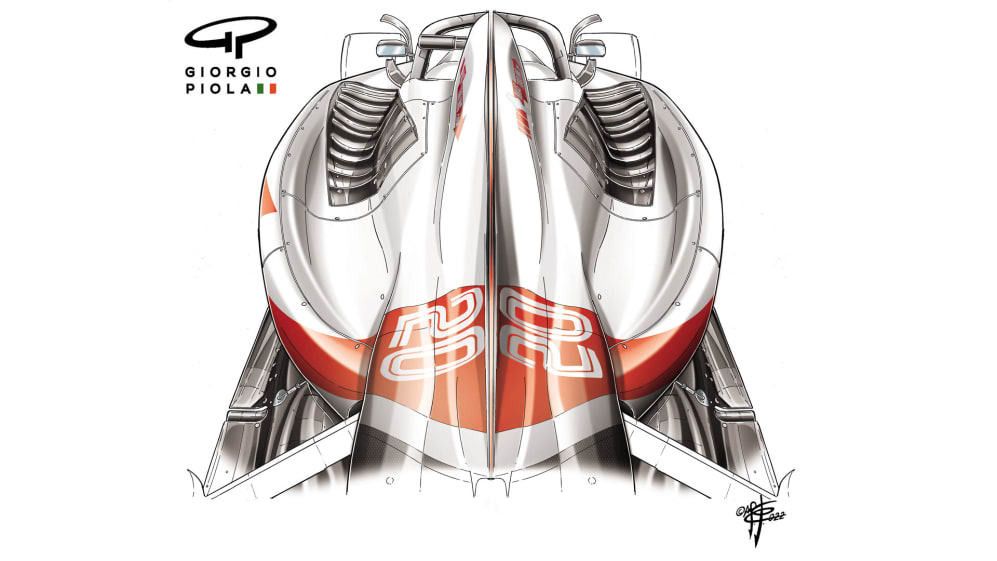 8. AlphaTauri
Strengths: Slow corner performance is not bad. The mechanical grip gives it a chance of a decent showing on tracks like Monaco and Baku (where it qualified as 'best of the rest'). Honda PU powerful and reliable.
Weaknesses: This is not as competitive a car aerodynamically as that of the last two seasons. It lacks high-speed downforce, particularly at the front, and can be tricky to put in its set-up sweet spot. The lack of development until France also played its part in it falling gradually further down the grid.
READ MORE: Our writers pick out their top three drivers, best performances and biggest shocks of the 2022 season so far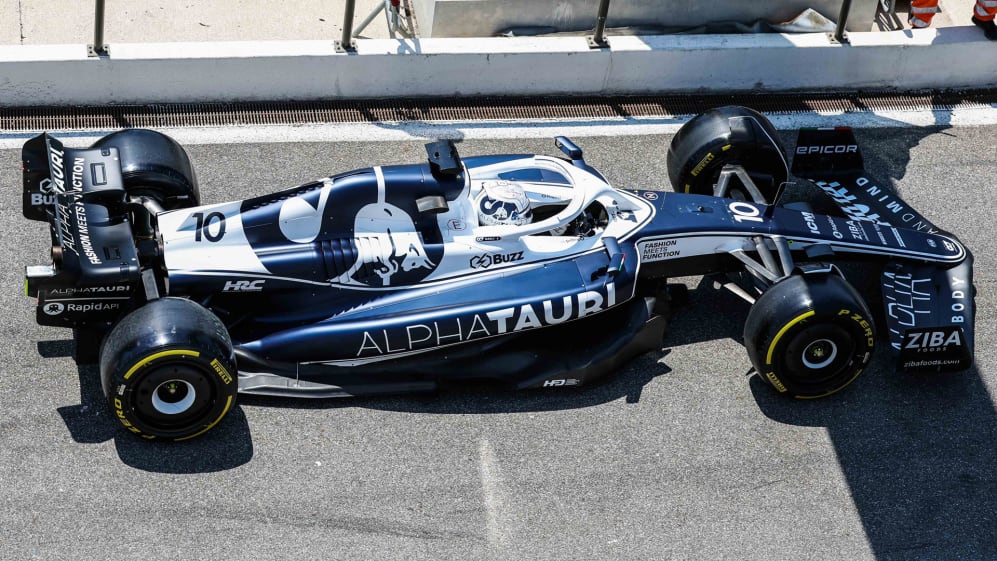 9. Aston Martin
Strengths: There have been flashes of promise from the car after it received its major upgrade in Spain. It was briefly potentially a lower Q3 qualifier but operational difficulties disguised this, notably in Montreal. The new trick high-downforce wing introduced in Hungary is very effective.
Weaknesses: The car in its original form was badly lacking in downforce and heavily afflicted by porpoising. It was improved with its Red Bull-like upgrade but since a further upgrade at Silverstone, the team seemed to have taken a wrong turn, as it struggled to get out of Q1.
READ MORE: The man behind the racer – Lawrence Barretto on getting to know the real Sebastian Vettel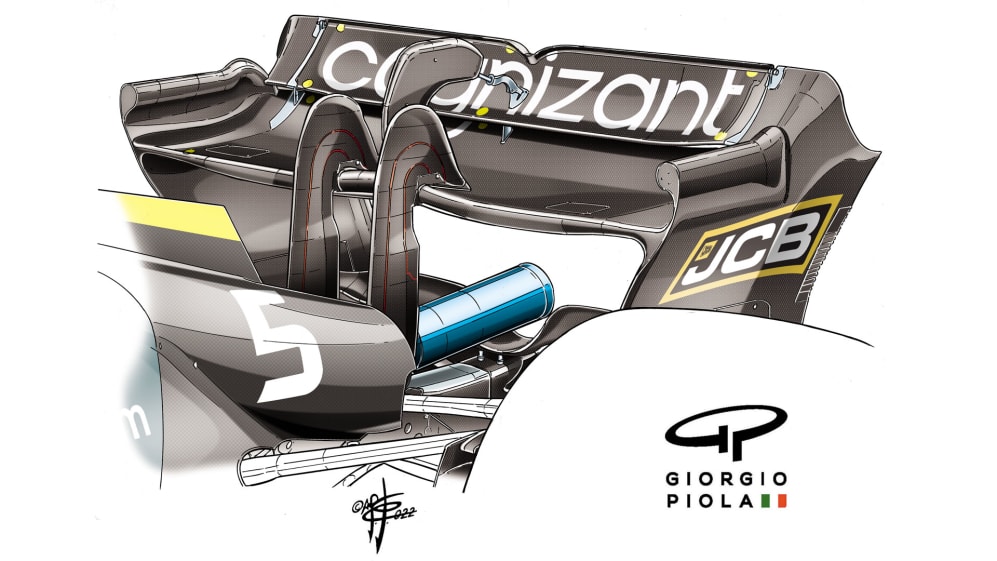 10. Williams
Strengths: Since its extensive Silverstone aero upgrade it has shown greater fast corner performance. In Austria it qualified a full 1% faster than its average up to that point. Generates tyre temperature quickly, helping it particularly in wet/mixed track conditions.
Weaknesses: The original zero sidepod concept didn't work. It lacked downforce, its balance was poor and mechanical aspects posed additional limitations. The ride quality of the car now needs to improve to take full advantage of the aero upgrade.
ANALYSIS: Why Williams and Albon are sticking together for 2023 and beyond