Interview
Impossible not to feel for Ferrari - Toto Wolff Q&A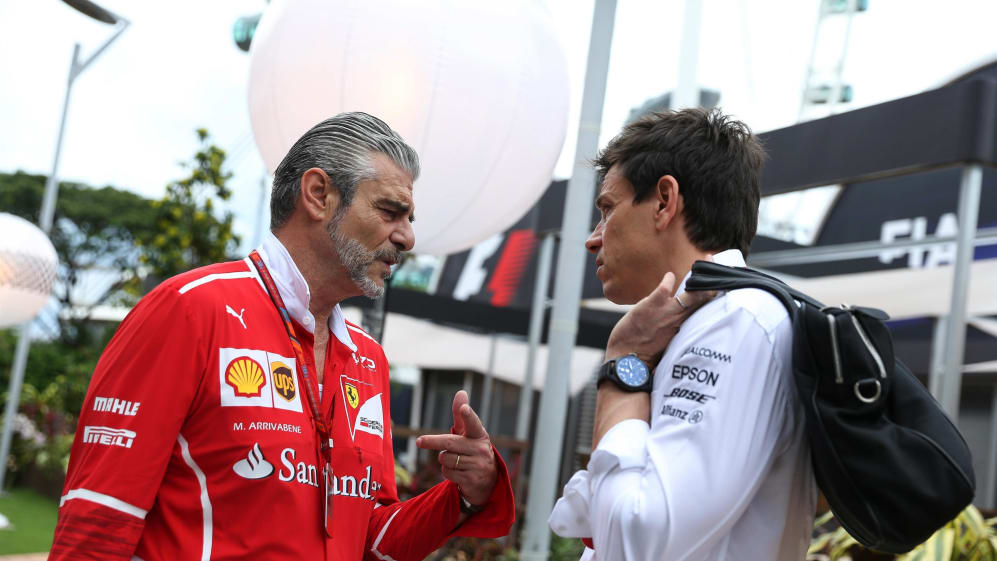 By their own admission Mercedes came into Singapore in damage limitation mode - but after a dramatic opening lap, they seized the initiative and left with a sizeable lead in the drivers' championship. Time for celebration then - but as team chief Toto Wolff explains, he can also sympathise with Ferrari and the feeling of seeing both cars eliminated on the opening lap...
Q: Toto, what crossed your mind after the first 10 seconds of the race? Both Ferraris out – and Lewis suddenly winning the race!
Toto Wolff: In the morning we were talking about damage limitation as we know that Singapore is our Achilles heel – and then we leave Singapore with first and third! So from our perspective it is a fantastic result. But when something like this happens you kind of feel for Ferrari. I have been in the situation of losing both cars – I know how bitter this is. But then we are not here to take prisoners. So once Lewis (Hamilton) was in the lead it was all about delivering the best possible result.
Q: After the restart, when the field had switched to slicks, Lewis still pulled away rapidly. Did that surprise you?
TW: Yes, as we didn't have the fastest car in qualifying. But Daniel (Ricciardo) was a benchmark so we know we were quick – in all conditions and all tyres. Now we will analyse why.
Q: So you don't know why that was?
TW: I hope the engineers know why! (Laughs)
Q: Given the fact that Singapore has been a headache for Mercedes in the past, how grateful are you for the result today?
TW: On a difficult day like today you like having Lewis in the car. Today was another example of that - there were more chances to make mistakes than actually driving the win home.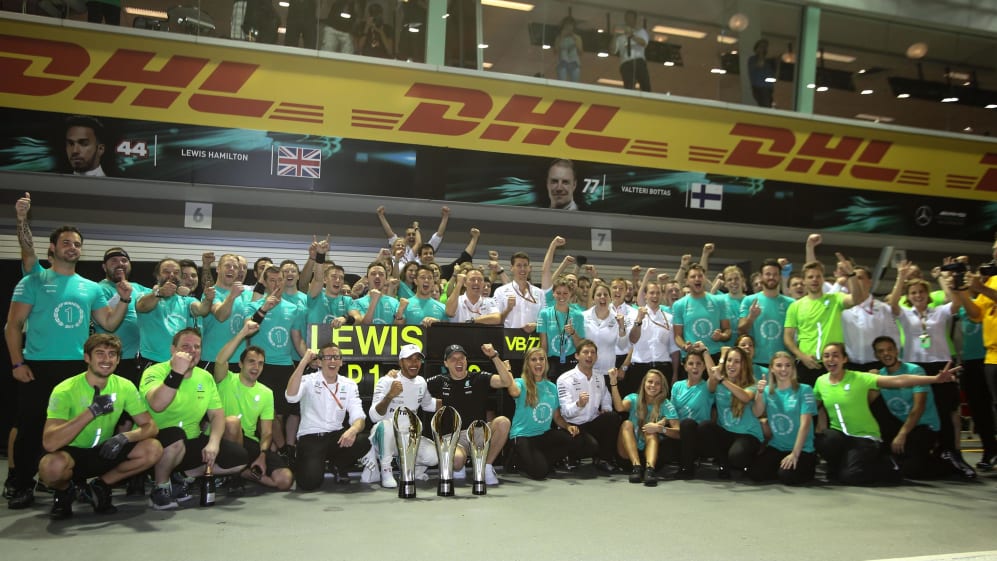 Q: What was that message to Lewis towards the end of the race to back off a little? Was that in the context of 'bringing it home'?
TW: We were worried that he was pushing the tyres too much. He opened up the gap by two seconds a lap – that was a lot. So we gave him the message to take it easy. That was obviously a bit confusing so after one lap we told him to go with his own pace.
Q: Lewis has a lead of 28 points over Vettel now. Will Mercedes start putting their focus and efforts behind Lewis now?
TW: I think it is pretty obvious that his chances of winning the driver championship are higher than Valtteri's - so like we have done in the past we will look at this at every single race and assess. But the decision becomes obvious.
Q: From when?
TW: I would not want to say that he is the number one because we don't want to screw-up the mind of our second driver – ah, other driver! Because if he is up at the front and leading the race this is not how I want to call it.
Q: This is the biggest championship lead any driver has enjoyed this year – and the tracks coming up should suit Mercedes. Do you now feel more relaxed about the championship?
TW: My feeling on Saturday and this morning was the opposite of relaxed. You never know what is thrown at you! You can see how quickly it goes in motor racing. In the morning it was all about damage limitation and in the evening we are talking about a 28 point lead in the drivers' championship. Six more races means that it could go six times against us in a similar way to how it went against Ferrari today. So it is all about concentrating on every single race and trying to optimise the result.
Q: What does that gap mean for Lewis psychologically?
TW: I would expect him not to get overwhelmed. There are six more races – so six times 25 points to score – or lose. But of course you would rather have a 28 point advantage than not.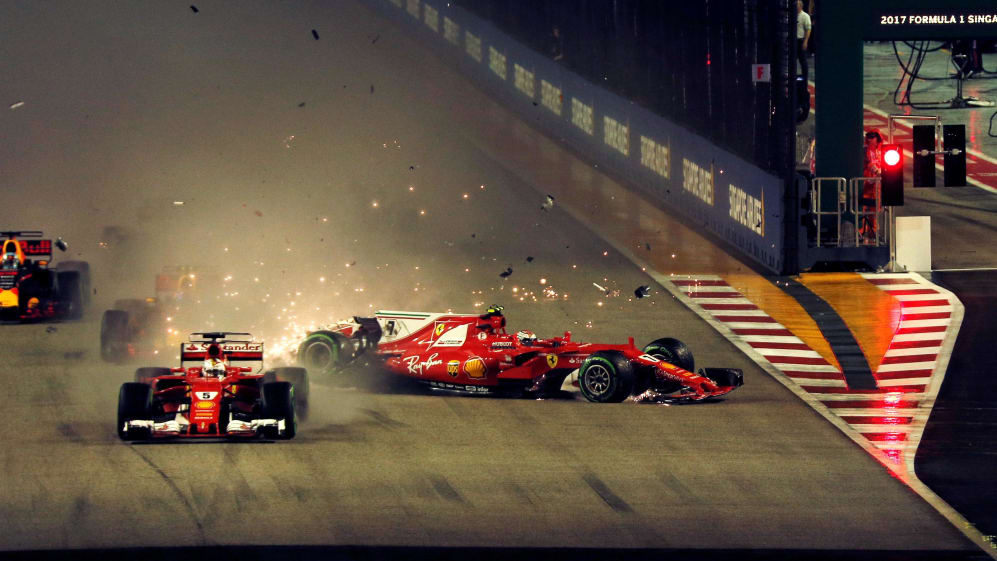 Q: How do you see the accident between Verstappen and the Ferraris?
TW: I think what happened is that Sebastian pulled over but didn't see that Kimi (Raikkonen) was on the inside. It was about defending against Max who was there - and it was very difficult to see in that moment that there was a third car. That was what caused the collision.
Q: Despite the double podium how much analysis will you do about that race? It could have ended very differently for you without that first lap accident...
TW: It is actually an interesting analysis to be done. Every year we come to Singapore and we struggle. Last year we won 19 races and we also finished here first and third – but still it was a difficult weekend for us. I looked at the qualifying results from 2015 and we were one and a half seconds off the pace and in P5 and P6. We can keep calm, as the top 10 in qualifying were exactly the top 10 of Hungary. It is a track layout that doesn't suit us and we have to understand why. That is what we have done last year after Singapore – and then concentrate on the next one.
__Q: How would you feel leaving Singapore with a 28 point deficit? __
TW: I had a conversation with James Allison immediately after the race about this lead and said that we must not drop the ball.Clearly we would not feel comfortable in Ferrari's shoes having a 28 points to catch up - but this is not the time for cheering.
Q: Are you flying back to Europe in between this race and Malaysia in two weeks?
TW: Ha, we are taking off in one hour with Niki – the three of us: Niki, Lewis and myself – and there will be drinks! Hard liquor! It's Niki's plane so we can do some damage to the carpets! (Laughs)