Interview
In at the deep end - Q&A with Toro Rosso's Pierre Gasly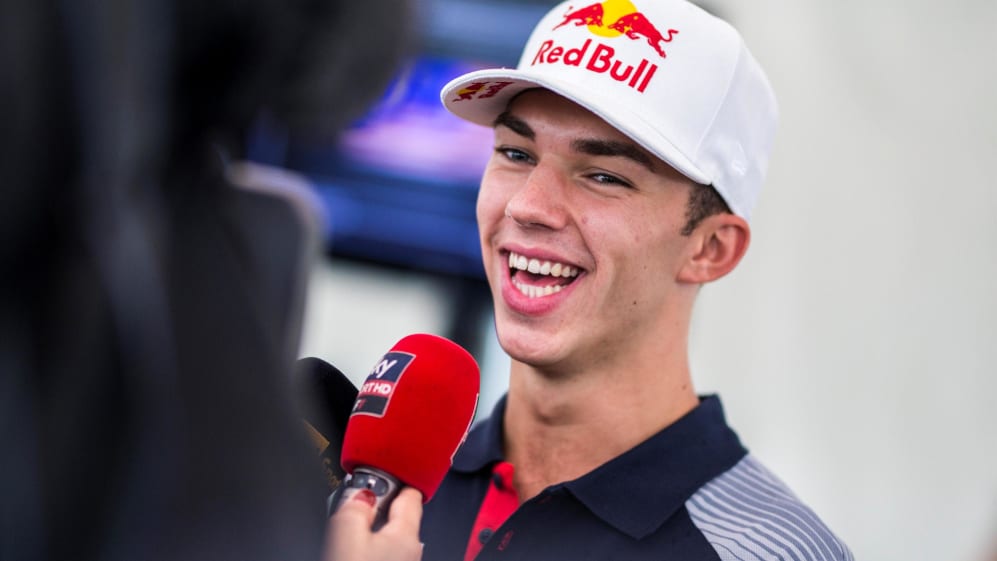 He's been a long-time member of Red Bull's junior programme, but this weekend in Malaysia, Pierre Gasly finally gets his F1 call-up, stepping into Daniil Kvyat's car at Toro Rosso. We caught up with the Frenchman at Sepang to find out what he's expecting of his Formula 1 debut – and what the team are expecting of him…
Q: Pierre, in previous years the GP2 champion often moved straight into F1, but you have had to be patient – this season you've been racing in the Japanese Super Formula as you bided your time. Now your Toro Rosso opportunity has come out of nowhere – what are you expecting of yourself?
Pierre Gasly: People probably might think that I am cracking a bit under that pressure. Quite the contrary. I have been working very hard in the past few years to make it to F1 - why should I crack now? This opportunity is simply fantastic – I have been dreaming about this moment since I was a kid. I have been working so hard, being so focused and probably forsaking many things that kids do, but wow, I am here now! Since I started racing I have been competitive in [Formula Renault] two-litre, in 3.5, I have won the GP2 championship and hold P2 in the Japanese Super Formula, only 0.5 points behind leader Hiroaki Ishiura. So I can say that I have been competitive in all the series I have raced in – so why not also in F1! Yes, it is a different car, much more people, but it's the same tracks and same driving. Quicker yes, but that is the icing on the cake for every driver.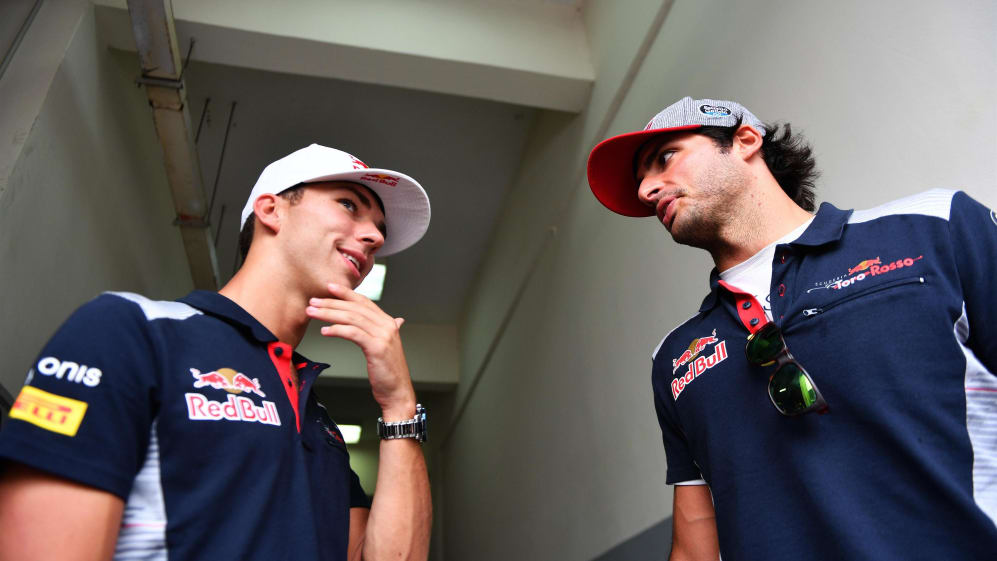 Q: There are expectations from the team. Daniil Kvyat has scored just four points this season. What task have you been given for Sunday? Finishing as the minimum?
PG: Well, very obviously we are not talking about positions – that would be way too early. We don't know the potential of the car for the weekend. I have been speaking with Carlos (Sainz) and he said that he expects this weekend to be pretty difficult for us. So my target is to learn as quickly as possible and be close to Carlos, who is really at the top of his game at the moment so is a very good benchmark. Having a clean weekend has priority for me: not doing anything stupid, not making any mistakes – that will probably not be so easy when you consider that the conditions are always tricky here and the race is very demanding. But I have been training a lot in the last couple of months, as physically you have to be absolutely on a high when you are reserve driver for Red Bull Racing. I am a big competitor and I am sailing on the fantastic outlook of my first F1 race on Sunday. So of course I want to do well. I am very seldom satisfied with what I do, because I always think that I can do better. I really want to take it session by session and then analyse it with my engineers. I am sure the pace will come. To be honest, I try to take it easy as cramming never gets you anywhere. It has to flow.
Q: What first went through your head when you knew you would be racing this weekend, when the dream suddenly became reality?
PG: The first thing I did was to call my parents. I thanked them for all the things they have done for me – that my dream has come true and all the work is finally paying off. My parents did so much for me to make my career possible – from the first day I started karting. We had really tough times once in a while and they gave everything that they had. I said that they could be proud parents.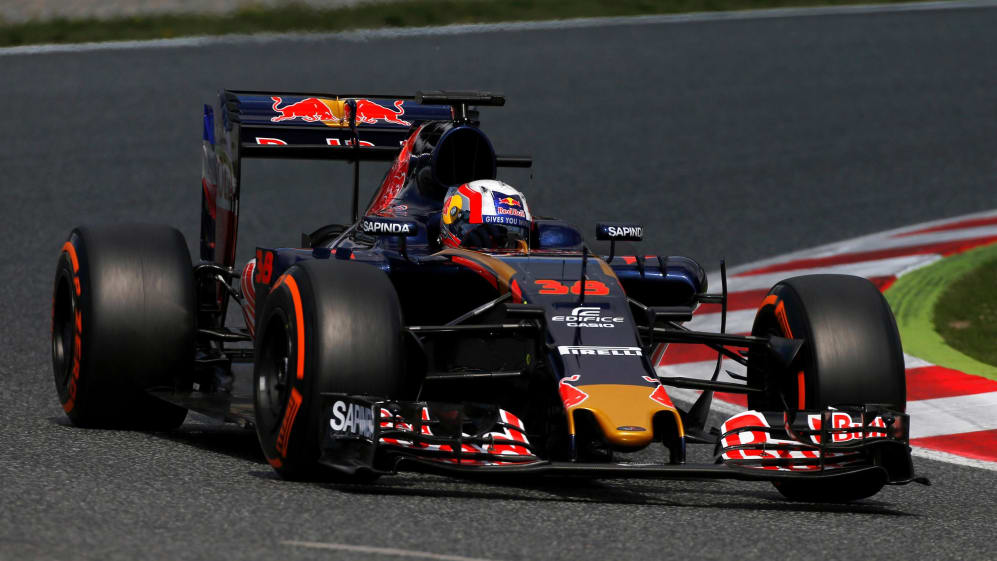 Q: Who told you that you are racing this weekend?
PG: Well, I knew that there was something going on and on Monday I heard through the grapevine that I eventually could drive for Toro Rosso this weekend. It was hard for me to fall asleep Monday night (Laughs) and then I got a message from [Red Bull motorsport consultant] Helmut (Marko) on Tuesday morning. That was, of course, the ultimate confirmation that it will really happen. And I know that I am ready. Everything that lies beyond this weekend, we will see. Of course I hope that I will also race in Suzuka in one week's time – no question about that. There is the last race of the Super Formula Championship in Suzuka on October 22 – the same weekend as the Austin race – so let's see how many F1 races I will do in the next couple of months. This will be a decision for Red Bull.
Q: With you on the grid this Sunday there will be a total of three French drivers – a very unusual scenario…
PG: Isn't that great timing? With the French GP returning to the calendar in 2018? Hopefully this will draw masses of French F1 fans to Paul Ricard! I know both Romain Grosjean and Esteban Ocon pretty well. I started with Esteban in karting – you could say that we grew up together until 2013 in [Formula Renault] two litres when I won the championship and he finished third. We've spent many years in the same paddocks. And I know how to beat him! (Laughs)