Feature
IN HIS OWN WORDS: Kubica on his '08 Canadian GP win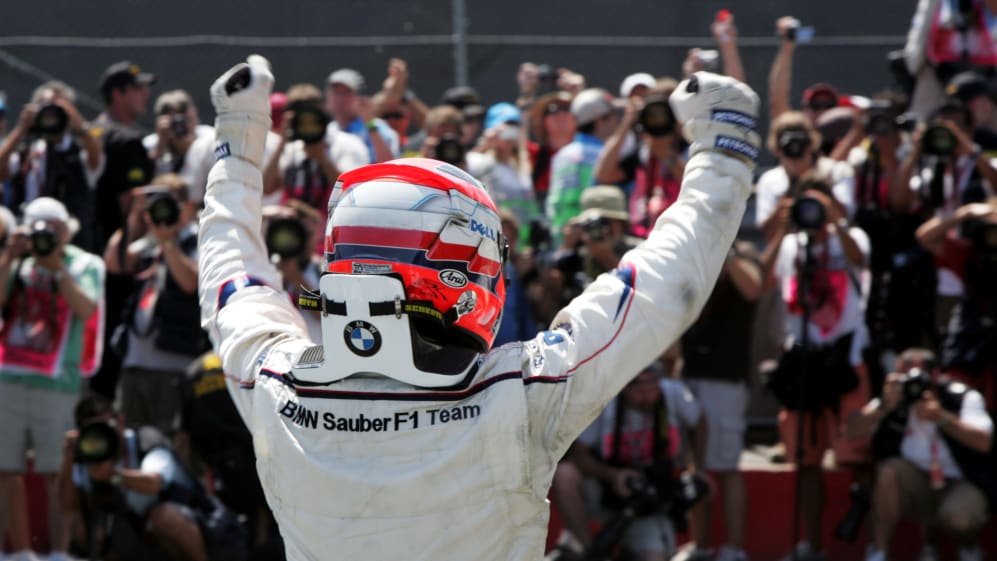 10 years on, Robert Kubica looks back on the 2008 Canadian Grand Prix - the race where he scored his one and only F1 victory to date. Among the topics covered, his feelings on returning to the scene of his biggest F1 crash, an ominous conversation with one-time Grand Prix winner Jean Alesi, and why he longs to get his hands back on the trophy that has since taken on even greater importance...
Revisiting the scene
Kubica was chasing Jarno Trulli's Toyota on lap 27 of the 2007 Canadian Grand Prix on the approach to the hairpin when the BMW Sauber driver clipped his rival, spearing him off track and into the wall at around 230 km/h. The G-forces peaked at 75G on contact. He then barrel rolled across the circuit before the car came to rest on its side up against the barrier. Kubica miraculously escaped with little more than a sprained ankle…
"I didn't know what to feel when I walked towards the hairpin during Thursday's track walk, on my return to Circuit Gilles-Villenueve. It was a very big accident that I had the previous year. But it was actually a bigger shock that nothing happened. I was very lucky. I remember looking at the wall where I first made contact. There were no negative emotions. I just walked on and put it out of my mind.
"When I got in the car, put my visor down and hit the track for the first time on Friday, I didn't think about the crash. I was so focused on what was going on, focused on driving, on getting our preparations right for the weekend. The crash didn't come into my mind. I had no thoughts about it. I had a job to do.
"I've always liked the track in Montreal. And Canada has always been very friendly to me. In 2006, when I was reserve driver, I was very quick in FP1. The following year was obviously a bad weekend for me, but in 2008, I went there convinced that it was a good track for me.
"When you feel confident, it's a good start. And that season, BMW Sauber were very competitive. We didn't have the best car, but we could compete."
Kubica was second quickest in both Friday practice sessions, behind Felipe Massa and Lewis Hamilton respectively.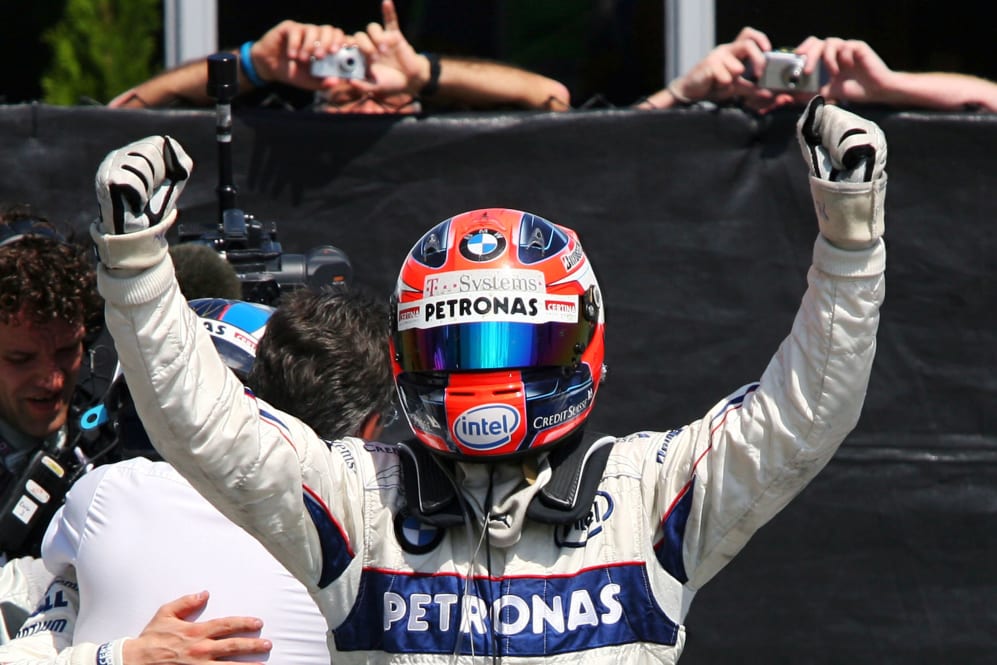 Dealing with a troublesome surface
"We were strong all weekend, not as strong as McLaren, but not far off. However, there was a big determining factor - the asphalt was coming off. In some corners, it was more guessing what line you had to take, especially in qualifying.
"I was not taking the optimal racing line in several places because I was avoiding the asphalt pieces that were loose. I did a very good lap in qualifying. Through the hairpin, you had to stay very tight. It was worth even putting a wheel on the grass rather than staying on the track because it was not as slippery."
Kubica put himself in the mix with second on the grid, behind Lewis Hamilton
Making the most of his chance
"In the race, everyone remembers the red light at the end of the pit lane and Hamilton crashing into Raikkonen – and fortunately not me, as I was lined up alongside Raikkonen. But I think we were in a position to win the race, even without this accident.
"We had a good strategy and executed it well. As I was doing two stops, I had to pass my team mate Heidfeld and then push to create a gap big enough to pit and rejoin ahead of him if I wanted to win.
"I started to build an advantage, but then got stuck behind Timo Glock for a few laps. When I got clear I could push again but it wasn't until I had around 24 seconds after around 12 laps that I felt I had done enough.
"Of course, you never know what will happen, but the stop went smoothly and I rejoined in the lead. We had a strong race and a strong weekend."
Kubica comfortably led home team mate Nick Heidfeld for BMW Sauber's first victory. It remains the Swiss team's only win.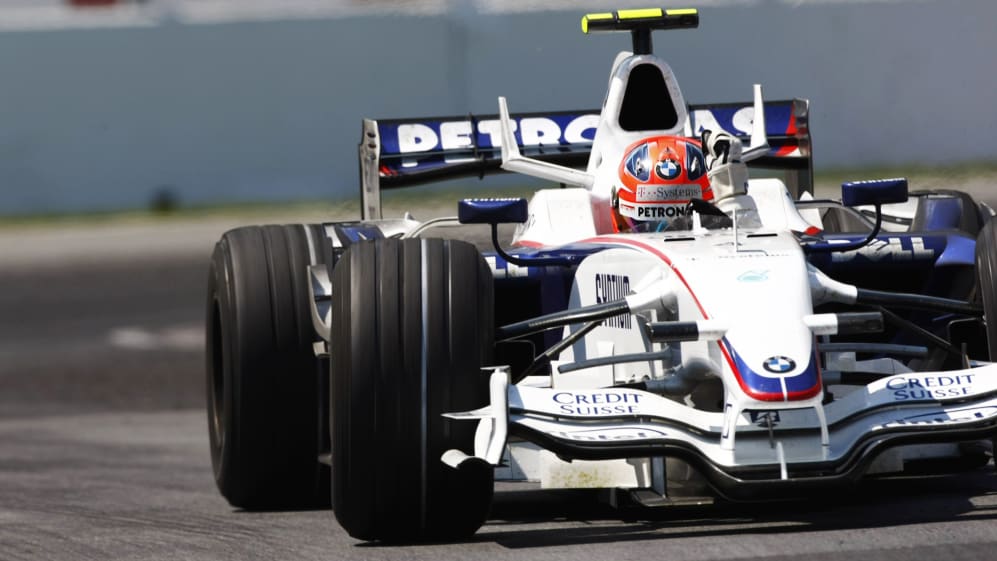 No time to party
"I flew out straight after the race because I had work to do at the factory before heading to Barcelona for testing. It was good but I regret doing that. I was the guy who would not celebrate because yes, we won it, we got the points but my focus was on the next race.
"Now, with hindsight, I would enjoy it more with the guys – so I apologise to them. I was young and motivated and didn't want to give up the momentum. After the race, Jean Alesi was there. He came to congratulate me and said 'Don't do the same as me'. I asked 'What do you mean?' And he said: 'I won just one, in Canada!'
"I had this sentence in my mind for the following years. The next season was difficult. Our performance wasn't as good. Then in 2010, I found myself thinking 'I don't want to end up like Jean. I don't want to do it'. But we know what happened. It's funny that what he said happened. For sure he didn't wish me this, but that's life. And there's still time."
Kubica contested 47 more Grands Prix after Canada, during which he scored seven further podiums with a best finish of second, before suffering life-threatening injuries in a rally crash immediately prior to the 2011 season. After a six-year hiatus, he returned to the wheel of an F1 car, testing for Renault and Williams before agreeing a deal to be the latter's reserve this season.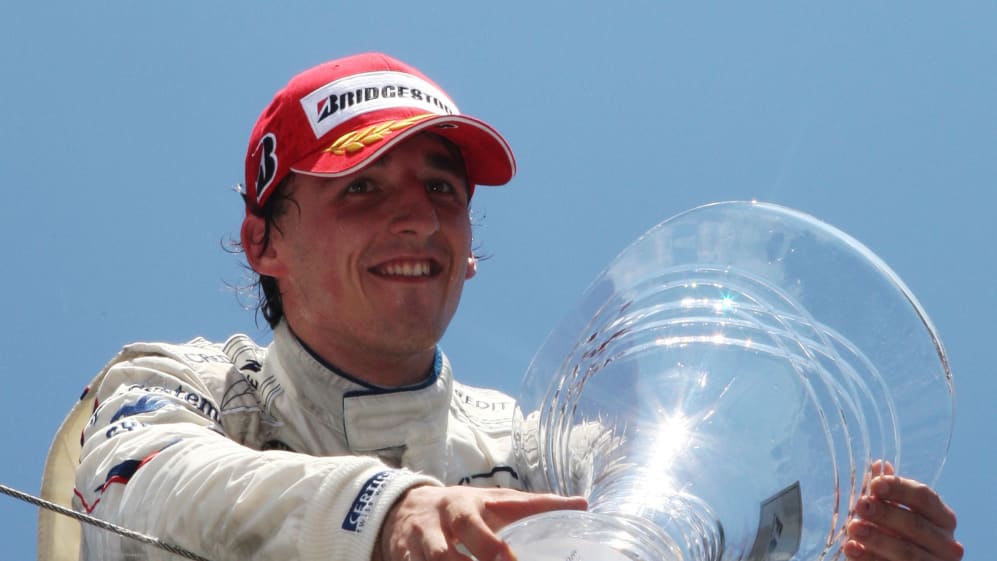 Missing my trophy - and my car
"I don't have my trophy. The team kept it. And I didn't get a copy, which I'm a bit upset with them about. It was the team policy, I had it in my contract actually but I thought I would at least get a copy. But I didn't. The last time I saw my trophy was during the team photo after the podium.
"I don't have my car either. I would love it. I was trying to buy a car a couple of years ago, the 2008 race-winning car, but I haven't been successful. There's a long story about those cars. Not many exist in their original form as most of the chassis were adapted to KERS cars for development for 2009.
"Some chassis are not alive anymore. I think there are only three or four 2008 full spec cars existing. A privateer has one. I tried to contact him but I was told he doesn't want to sell it. I wanted to buy one car from Sauber, but they don't want to sell it.
"I'm not the kind of person who is attached to material things, but still those things are really nice. For most of the people, it has no value, but for me it has big value. I will try to get it in the future."
What might have been…
"The 10 years since my win have passed very quickly. It reminds me how young I was and a reminder that time is running very fast. I probably appreciate the weekend more now than at that point in my career.
"When I crossed the line, my engineer told me I was leading the championship for the first time in my career. The feeling was strange, but positive. We had made a very strong start that year. We adapted very quickly to the new rules, where traction control had been removed. But Canada was the peak. We slowed our development, as our goal had been achieved.
"Our focus switched to 2009, when KERS would be introduced. It's a shame because in the end, how the season developed, we didn't always have the quickest car, but we were always in front, and we were very consistent.
"But I'm not the guy who looks behind. It's all in the past. It was a fantastic moment, a fantastic weekend, and a fond memory. Going back to Canada this year will for sure be something special."
After his victory, Kubica led the championship on 42 points, four clear of Felipe Massa and Lewis Hamilton, with Kimi Raikkonen a further three back. His title challenge faded, as BMW Sauber's priorities changed, and he ended the year fourth, 23 points adrift of champion Hamilton. It was the closest he got to winning the F1 title.
Watch the 2008 Canadian Grand Prix on F1 TV Access. Sign up now