Interview
Racing for now and the future - Carlos Sainz on 2017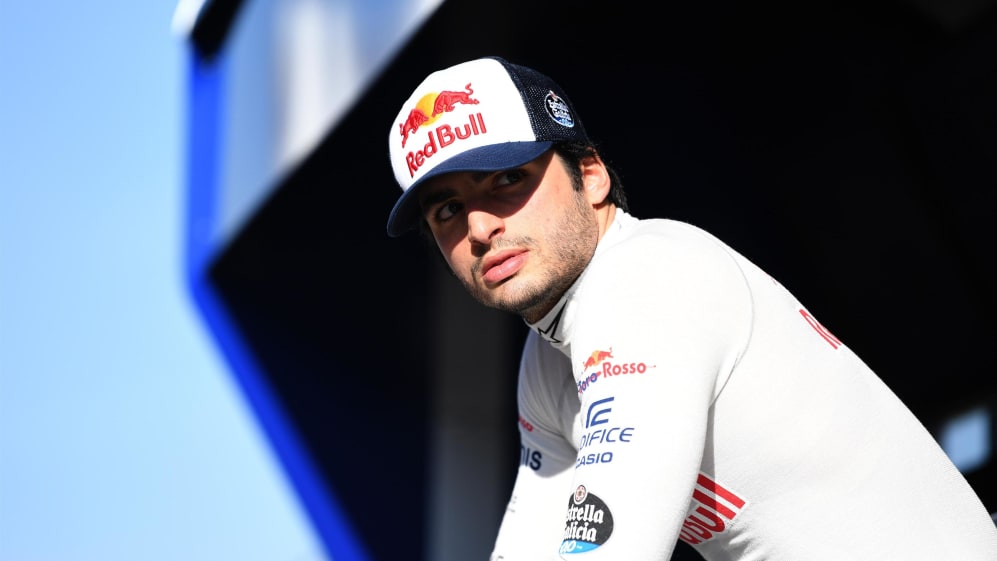 Left to fight on at Toro Rosso last season as team mate Max Verstappen was promoted to Red Bull, Carlos Sainz proved himself no less a hot property in his own right with a string of tenacious drives and impressive qualifying results. But despite rumours of a growing interest in his services from some of F1's top teams, Sainz insists his focus will not shift from delivering Toro Rosso the performances both he - and the team - expect…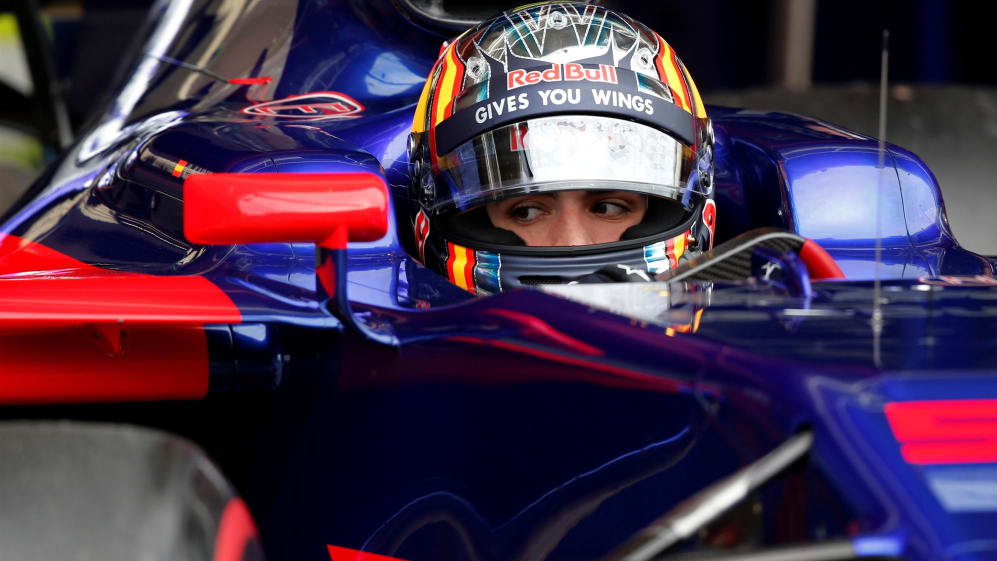 The only thing that helps you be in a good position at the end of 2017 is to push like hell!
Q: Carlos, over the winter you must have had a brief dream about joining Mercedes after Nico Rosberg's retirement. Can you talk us through your hopes?
Carlos Sainz: It was not a dream - it was quite real, no? Mercedes called nearly the whole paddock to see the contract situations and I think that Red Bull was very clear with them what my contract situation is! (Laughs) So nothing really developed from there.
Q: Surviving next to Lewis Hamilton is a mighty big task - but when Franz [Tost, Toro Rosso team principal] was asked if he thought you would have what it takes, he said: 'yes, because Carlos is a highly skilled driver with huge natural speed'. That sounds like Franz really expects you to deliver - and no excuses…
CS: It is no secret that I try to be a world champion in the near future. To be that you need to beat people like Lewis, like [Sebastian] Vettel, like Fernando [Alonso] - all the other guys in the top teams. I believe I am capable of doing that - I just need the right material. I am very thankful for Franz's positive comments - I do appreciate them - and I agree with him! (Laughs)
Q: Have you spoken with him about expectations?
CS: Not with him. But the team has expectations - the whole team. Every year we want to finish fifth in the championship - and this year there is a high chance, or a higher chance, because we do not have the disadvantage of the power unit as we had last season - and I do believe that the team has delivered the good chassis and aerodynamics from the previous years. But Franz hasn't given me a target as a driver. Yes, he expects me to deliver - but that I expect from myself.
Q: A lot of contracts run out at the end of this year. Is that something you consider?
CS: It is something that I thought about last November - and I did an analysis and pictured it. But once the season gets started the only thing that helps you be in a good position at the end of 2017 is to push like hell! You are only as good as your last race and nobody will remember what you've done in 2016. When a contract arrives at the end of 2017 it is not thanks to my 2016 performance.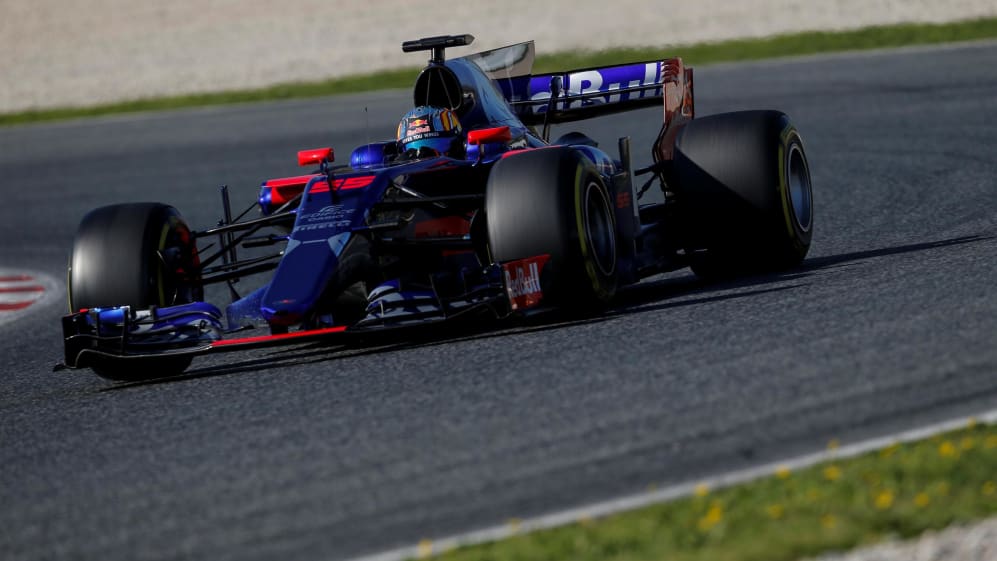 Q: Could you move?
CS: This is a combination of decisions between Red Bull and myself - and a combination of interests. I still don't think about it! I swear I haven't thought about the end of the 2017 season. This season is so important - but is would be so stupid for me to think about the end even before it has started, or how I would approach Red Bull, if Ferrari arrives, or Renault arrives - or Mercedes! Because it is not going to happen unless I deliver this season.
Q: The Toro Rosso STR12 appears similar to the Mercedes W08 - at least outwardly. Are there more similarities than the looks? What about the speed?
CS: I really hope the Toro Rosso is as fast as it looks. It is a real beauty and has caught the attention even from the big teams in terms of looks. Now let's hope that it also behaves to match the looks. Over the last few years we've had a really good chassis but not the power unit to match it. Hopefully this year we will.
Q: At Red Bull Racing reliability seems to be a bit of an issue. How is the situation at Toro Rosso? On day four of the first test Toro Rosso did only one lap…
CS: Of course I wish I had been able to do the same amount of laps that [Valtteri] Bottas has done! Doing laps is simply the best way to prepare yourself. But the situation is like it is. Renault has created a new engine - nearly 95 per cent of the engine is new - so we maybe will ace more reliability issues then Mercedes - but we need to recover quickly.
Q: Last season Toro Rosso was the victim of an engine that could not be developed - and still managed a reasonable result. This year you have the same engine as Red Bull Racing, so you would assume the hope is to be closer to them. Is that what the team aims for?
CS: Yes, that would be nice. Not to be the junior team but enter the premium class! (laughs) But I don't say that we will fight Red Bull, Mercedes or Ferrari - but to be in the higher part of the midfield. Take last year: Williams and Force India battled for P4 - we want to join them because with a good engine our car is capable to do it. We just to be lucky on the engine side.
Q: Racing an F1 car is hard work but it also has a huge fun factor too. How much fun are these new-spec cars?
CS: People cannot imagine driving these cars. Driving around corners like Barcelona's Turns 3 or 9, stuck to the ground at 260 or 270 km/h, and all the G-forces inside the body pulling you to one side - and being one of just a few to drive such a car... That is a feeling that one day, and I don't know how, I would like to show to my parents - maybe in a two-seater. That feeling puts a smile on my face even when I talk about it.
Q: If you had a free choice to drive any F1 car, which one would you chose - right here, right now?
CS: I'll take my Toro Rosso - what else! It's the best looking car - the livery is incredible!
Q: Melbourne is now just around the corner…
CS: …yes, that is the weekend where you really see where you stand. Where your true colour becomes visible. Right now it is all expectations, theories - nothing real. If you put zero fuel in the car for qualifying in Australia - then you see. Good news is: I've always qualified well in Melbourne with probably the worst engines on the grid - so this should help! I'm keeping my fingers crossed!