Isola, Verstappen, Stroll and more – What all the key figures had to say on the Pirelli tyre investigation after Baku blowouts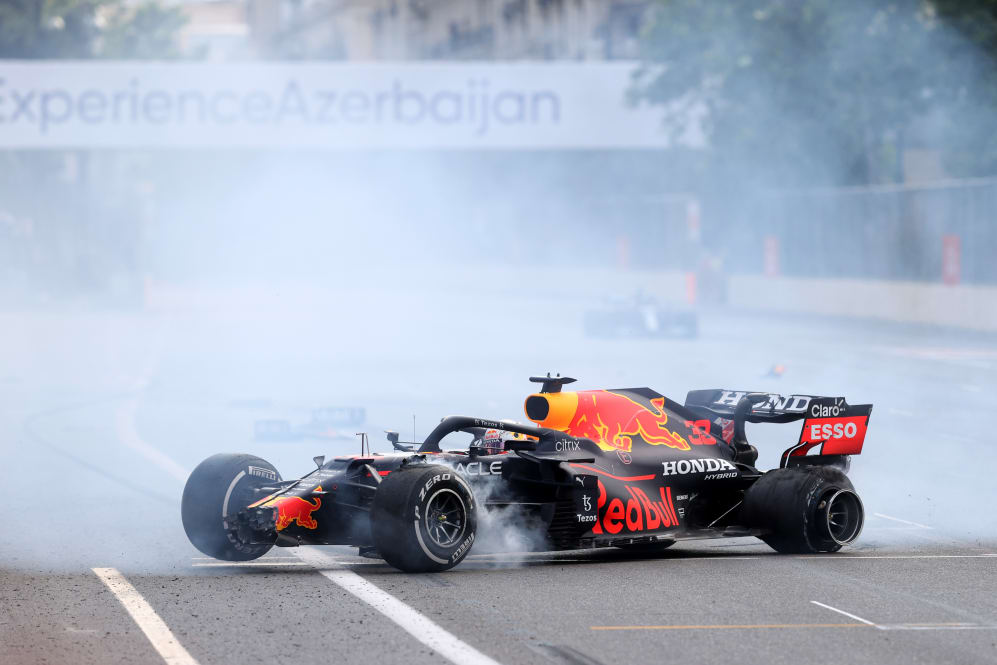 One of the big talking points at the last event in Azerbaijan was the high-profile tyre blowouts for Red Bull's Max Verstappen and Aston Martin's Lance Stroll. On the eve of the French Grand Prix Pirelli revealed that their post-race investigation had revealed there was "no production or quality defect" on any of the tyres "nor was there any sign of fatigue or delamination".
Instead, Pirelli said the failures had been down to "a circumferential break on the inner sidewall, which can be related to the running conditions of the tyre", with the Italian manufacturer agreeing with the FIA a new set of protocols for monitoring operating conditions during a race weekend.
READ MORE: Pirelli reveal results of investigation into Baku tyre failures
Unsurprisingly, tyres were still a hot topic as drivers and other personnel faced the media in Le Castellet on Thursday. Here's what several key figures had to say:
Mario Isola, Head of F1 and Car Racing, Pirelli:
"At the beginning [of our investigation] the idea was there was some debris cutting the construction, because obviously we had the evidence of other tyres with some cuts on the tread. But then when we finalised the investigation, we found that... the failure was not related to the cuts that we found not only on Lewis [Hamilton's] tyre, but also on one tyre from Sebastian [Vettel]. Those cuts were due to debris for sure, but the debris was not sharp enough to cut the construction.
"What happened in Baku is simply that the running conditions expected [i.e. the conditions when the cars were moving] were different compared to the actual running conditions, and that created the failures. The failures were a circumferential cut on the inside shoulder.
"When you have a lot of energy going through the tyres, with the pressure that is lower compared to the expectation, the result is that on the side wall, you have what we call standing waves and standing waves are putting a lot of energy into the shoulder of the tyre and at a certain point the tyre failed, and that is what happened and the reason why we had this situation in Baku.
"In this case, we didn't achieve the conditions not because teams were doing something against the regulations, but because they were looking, as usual, for performance, and that created a different scenario compared to what we were expecting. [But] we didn't say [in Tuesday's press release] that the teams did something that is not permitted in the regulations."
Lewis Hamilton, Mercedes:
"I'm kind of in two minds. At the end of the day safety is always the priority, and for me and for my team, there have been clear rules and guidelines as to where we have to operate so I was very surprised, naturally, to see they had to clarify those which you can take what you want from that.
"The integrity of the tyres, you know every weekend when we have, whenever there is a failure, they always put the pressures up so that tells you something. More often than not, the cars are not running at the pressures that are being asked. We didn't have a problem with our tyres and I think they've done a great job with the tyres this year, they are more robust than before and I think in this particular instance, I don't think Pirelli are at fault."
Lance Stroll, Aston Martin:
"I don't really have much to say about it. We are running our pressures at the legal, prescribed pressures from Pirelli and there was nothing wrong with our car during the race that we could see. And Pirelli now are just going to bump up the pressures and yeah, they believe that's going to be a better solution for the safety this weekend.
"I just hope we don't see more blow outs for whatever reason that might be. It's not fun at high speed to have unexpected punctures, whatever you want to call it."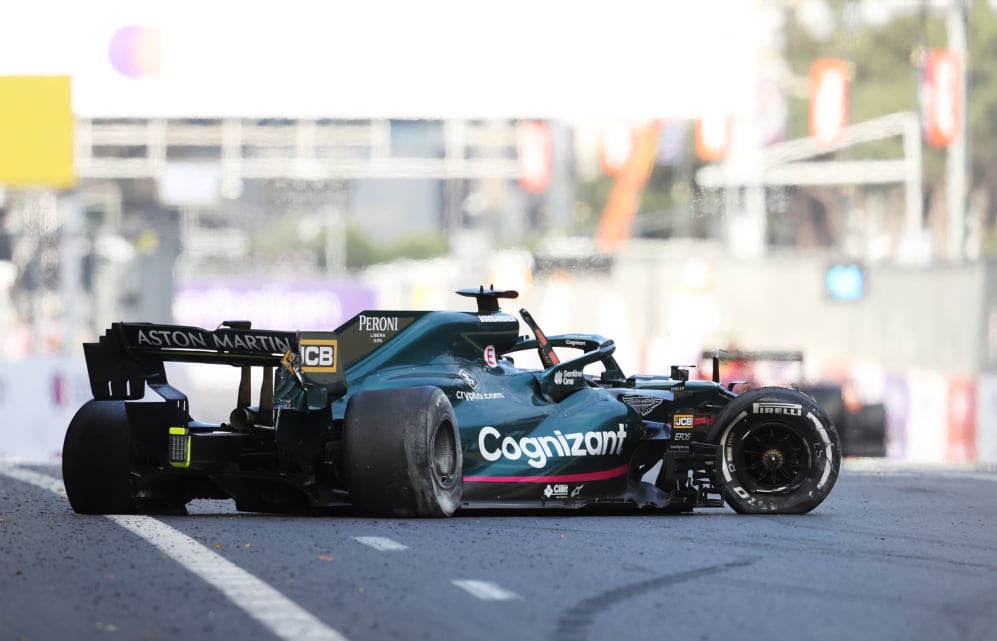 Max Verstappen, Red Bull:
"The only thing I can say is from our side, the team did everything like they should have done. They followed all the guidelines with tyre pressures and stuff, it was nothing to be found there.
"For sure we'll go up on pressures here for this weekend, I'm 100% sure we will. It probably had something to do with that, what happened in Baku but it would also be nice to know if it was tyre pressure related.
"They [Pirelli] explained they don't have measurement tools during the race, we gave them our tyre pressures and they were within the limits they set. If those limits are not correct, there's nothing we can do about it, we just follow what is possible within the rules. If that means we have to go up on pressures, we will, everyone will go up on pressures."
Charles Leclerc, Ferrari:
"First of all, I think safety should always be the most important thing in Formula 1, for us drivers, for everyone. And yeah, this is always the most important thing but it's also the duty of the team to respect everything that has been put in place. Whether it is the case or not I don't know and it is the job of the FIA to discover that.
"I think it's always good to have extra checks in case some teams try to play a game with it but yeah. I believe it's also definitely the responsibility of the team to make sure everything is safe for the drivers to drive the cars."
George Russell, Williams:
"I think safety is first and foremost in our sport and obviously the two blow outs last weekend were pretty scary to see at the speeds we were doing, and I think that it's the duty of all of us to put amends to these issues.
"Obviously there are a number of protocols in place this weekend to make sure none of the teams are trying to manipulate any of the regulations. Let's see if that has short-term change I guess, mid- to long-term we never want to see that happen and we need to work together to resolve any of these issues."
Sebastian Vettel, Aston Martin:
"The bottom line is everyone gets controlled on the grid, whether they are fine on pressures or not, and I know that we were so that's the most important thing. Then I think we don't need to debate, there are prescriptions in place, we stick to those and we will, you know, run the tyres in a safe window. When the tyre fails, we need to understand exactly why that is.
"From our side, we have nothing to add, but it's also clear that the first priority should be that the tyres are safe and in the race there are many different parameters that the tyre needs to withstand."