'It could have been a very different outcome' – Bahrain crash heroes hail F1 safety pioneers like Charlie Whiting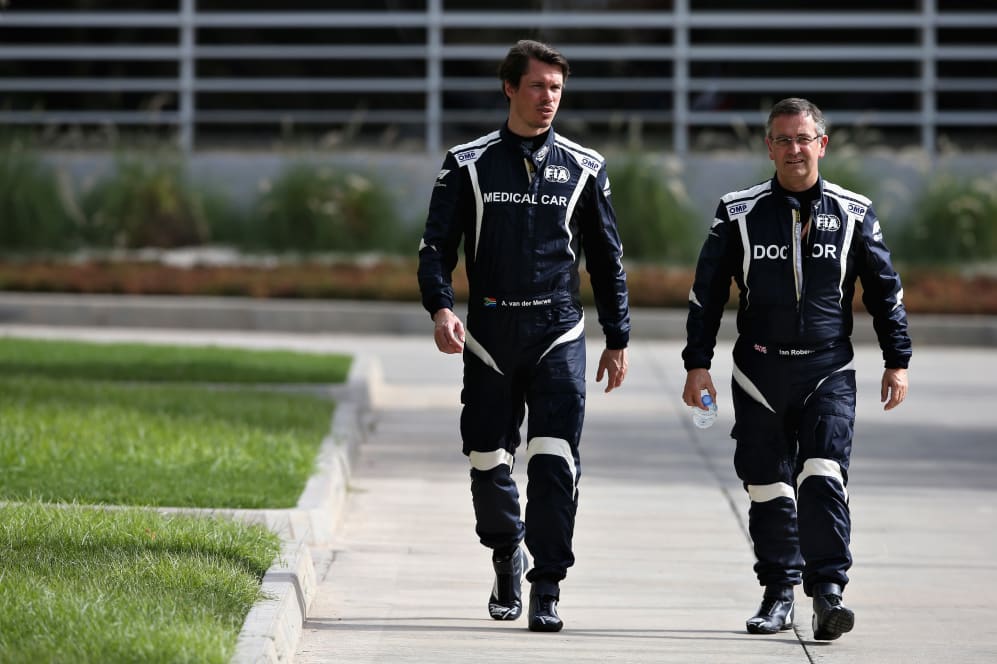 Dr Ian Roberts and F1 medical car driver Alan van der Merwe, the two FIA personnel who helped pull Romain Grosjean out of the flaming wreckage of his Haas in Bahrain, say the outcome could have been much worse without the "unimaginable" work of others including late Formula 1 Race Director Charlie Whiting.
Speaking on this week's episode of the F1 Nation podcast, Dr Roberts and van der Merwe, who followed the field off the grid in the Medical Car, speak frankly about the horrific scene that awaited them when Grosjean crashed on Lap 1 of the Bahrain Grand Prix, with van der Merwe championing past safety pioneers whose work helped Grosjean walk away from the harrowing incident.
READ MORE: Grosjean to stay in hospital for another night – but does want to race in Abu Dhabi, says Steiner
"We were there for 30 seconds," said van der Merwe on the podcast. "There are people [working in the background] who you might have never heard of, they ram things into walls and bend things and cut things and do all sorts of – I don't know how many man hours went into something as simple as the halo.
"And then you have all of the specifications of the safety equipment, you have all of the concepts that have been developed for the medical crews, you have the way the [Medical and Safety] Cars have been run by AMG.
"It's unimaginable, the amount of effort, amount of hours that have gone into this and we turn up and we do the most visible part – but if any one of those things wasn't in place, if Charlie [Whiting] wouldn't have pushed a lot of things like the halo, it could have been a very, very different outcome.
"It's great to feel like we did a good job and things went well but without all of that stuff that's happened since the '70s, since then, there's been a huge, huge improvement in survivability – without all of that we would have lost him yesterday so it's important to keep in mind."
READ MORE: Marion Grosjean praises 'superhero' husband, thanks rescuers and pays tribute to Bianchi family
Dr Roberts added that the outcome was helped by different elements on the car and driver, including flame retardant clothing, the HANS device, and the once-controversial halo head protection device. He added that those pushing for safety still have lessons to be learned from Grosjean's incident.
He said: "I think there are some early lessons. In fact we started discussing this over breakfast this morning, are there any incremental things we can do to make sure anything even remotely like this never happens again. What are the tweaks that we have, what equipment things can we do in the medical car?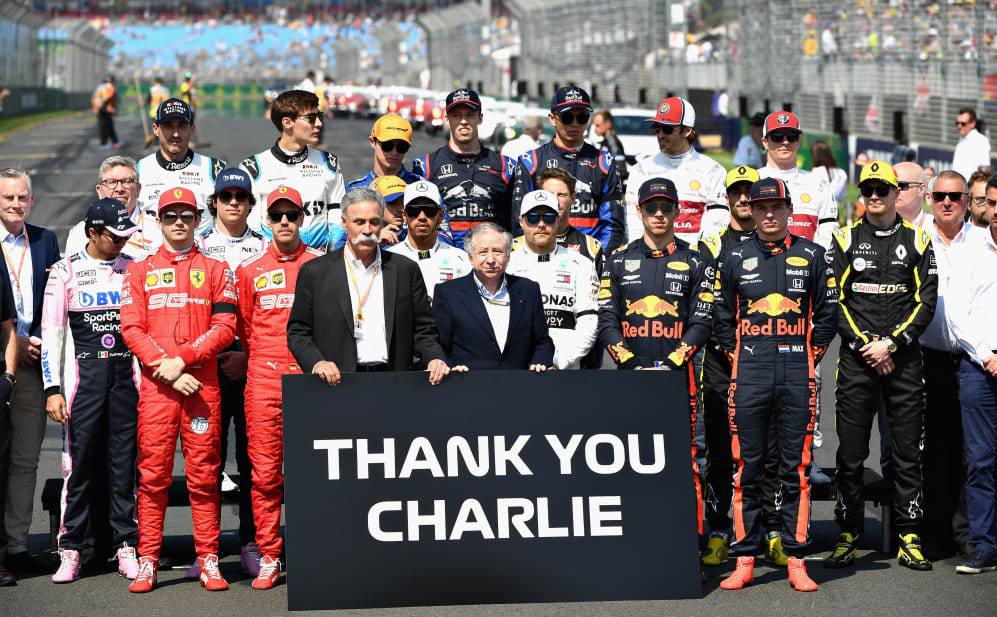 "On a more major scale it seems there will be an investigation into the incident, the FIA safety department will look at it in great detail. They will be extremely interested in all aspects of the incident, right from the halo, right the way through to clothing, what improvements can be made there?
"I think we've been asked several times about what we feel about the halo, was it instrumental?
READ MORE: Grosjean describes halo as 'greatest thing' from hospital bed, saying he 'wouldn't be here without it'
"Well I think all the elements that have been on the car have been instrumental in a favourable outcome to the incident. The true value will be brought out in the subsequent investigation and improvements made where necessary."
Listen to the full podcast, which includes the interview with Dr Roberts and van der Merwe who describe the scene they faced in Bahrain and much more, in the player above. You can also listen to the latest F1 Nation podcast on Spotify or Apple Podcasts.