'I was able to build from FP1' – Ricciardo reflects on first points for Renault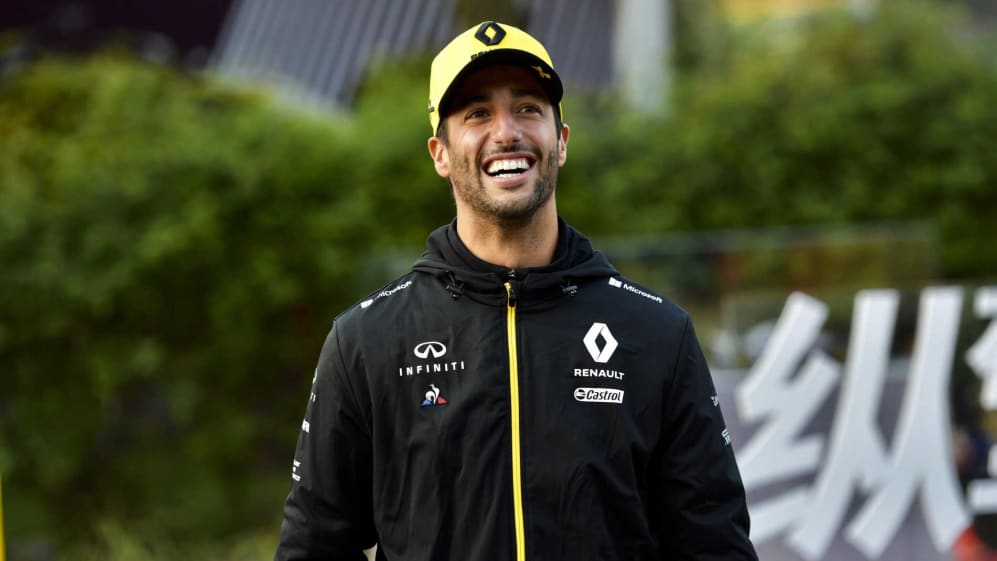 It may have taken three races with his new team, but once Daniel Ricciardo finally saw a chequered flag for Renault, he did so in the points, claiming seventh place at the Chinese Grand Prix.
Damage on the opening lap in Australia meant a premature end to Ricciardo's home race, and he then retired late on in Bahrain when struggling to hold on to a top 10 finish. In China, however, Ricciardo reached Q3 and duly converted a seventh-placed start into the same position at the end, picking up six points for Renault.
READ MORE: Ricciardo says not trying to be 'too clever' key to Renault's race weekends
"It feels good," said Ricciardo, who sported a Jack Brabham tribute helmet this weekend in honour of the 1000th F1 race. "Probably just for my guys in the garage as well – we hadn't seen a chequered flag yet. So for them, a couple high fives going around. It's good that they can fly home with a smile on their face.
"It always helps when FP1 goes smooth and sometimes I don't know if that is luck or good preparation pre-race. But the set-up was there and we didn't really have to change too much through the weekend. I felt like I could just build on myself as opposed to learning the car by changing this and that. Some of those things we learned from the test in Bahrain – hanging back for that was positive."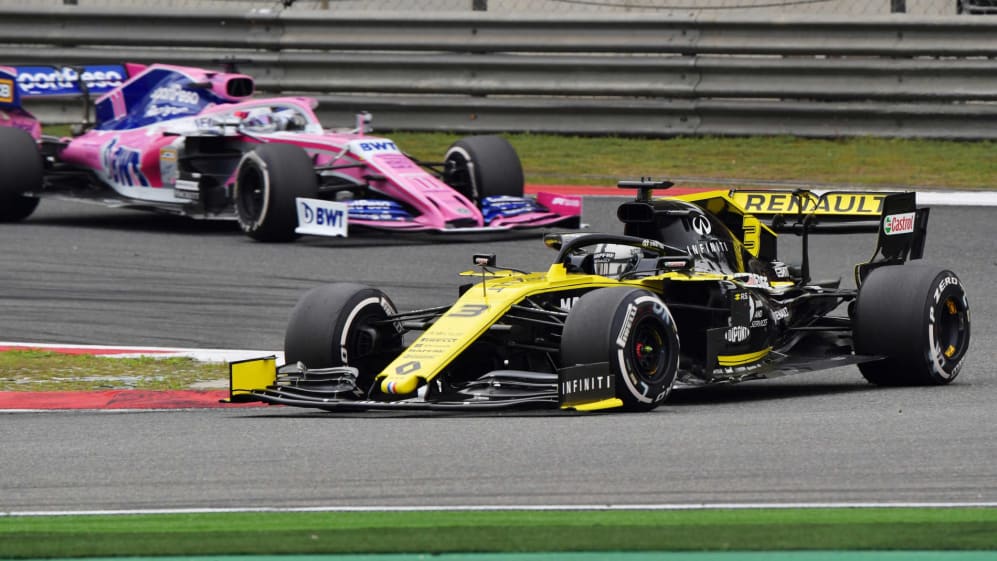 The previous race in Bahrain had seen Ricciardo fading while attempting a one-stop strategy – and it was a bold move to go for the same approach in China given those struggles.
"I'm happy that we made the one-stop work," he said. "Considering in Bahrain we tried it and it didn't work out for us, I am happy that we made it work.
"It was not easy," he added. "[Sergio] Perez was really quick, he pushed me in the whole race. I was trying to manage the gap for the moment, but then he was coming so I just had to go. Towards the end, it was getting a bit tricky but he was also suffering, so it didn't make it too tense over the last few laps.
"I definitely felt like I managed it well. Part of me wanted the tyres to drop off quickly so I could say 'let's do a two stop'. But they were not dropping off, so I was like, 'let's try to push these'. I knew we had to go a long way with the hard and I was a little bit nervous. But happy we made it work."
READ MORE: Ricciardo says confidence in car 'is coming'
Even though Renault secured 'best of the rest' behind Mercedes, Ferrari and Red Bull on both Saturday and Sunday, Ricciardo is wary of the pace of some of the other midfield teams at each track so far this season.
"That is certainly positive for us. I was a bit surprised by Perez's pace in the race. Ideally, we want to stretch the gap to the others, but he had a really strong one. There are still some areas we can improve but generally speaking, if we can put the weekend together, we should be at the front of the group."
Renault had started with both cars on the fourth row but lost Nico Hulkenberg to a suspected MGU-K issue early on, with Ricciardo admitting the team's third retirement in the past two races is a point of concern.
"I didn't know [Hulkenberg retired]. I suspected because I didn't see his name on the score board, and at one point I stopped seeing him in my mirrors. I felt it was too early for his pit stop, so I did suspect but I prefer not to know and just focus on my race. Now I know, it is still some work to do reliability-wise. I don't know what his problem was, but I know it was not an accident, so reliability."