'It should have been P5' says Norris after losing out to Alonso during final pit stops at Silverstone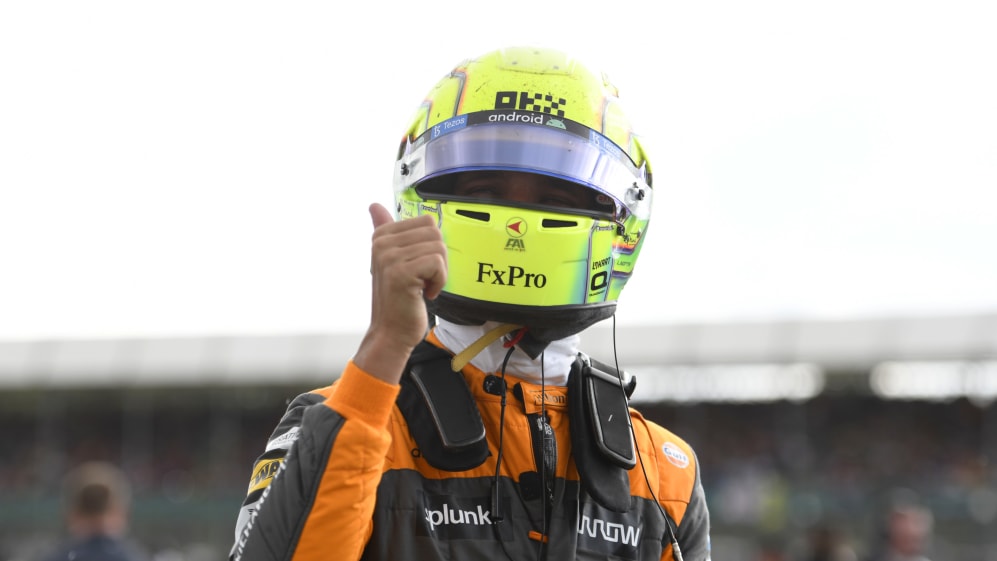 Lando Norris was pleased to finish with a decent points haul in his home race at Silverstone – but was left frustrated as he felt his strategy had cost him an even better result.
The McLaren man qualified sixth for the British Grand Prix – and finished the race in the same position, but said he could have had fifth, but for the timing of his last pit stop.
HIGHLIGHTS: Watch the action from a brilliant British Grand Prix, as Sainz seals maiden Grand Prix victory
Norris was ahead of Fernando Alonso when he made his last stop on Lap 34, but just five laps later the Safety Car was deployed to allow marshals to clear Esteban Ocon's stranded car, and Alonso was able to dive into the pits for a quicker stop that brought him out in front of Norris.
"I'm happy because P6 is a good result for us, but it should have been P5 today," Norris said after the race.
"The second start to the race was very strong and the pace was good – I held Fernando behind and then we just made the wrong call with the pit stop, with the strategy, and lost the position.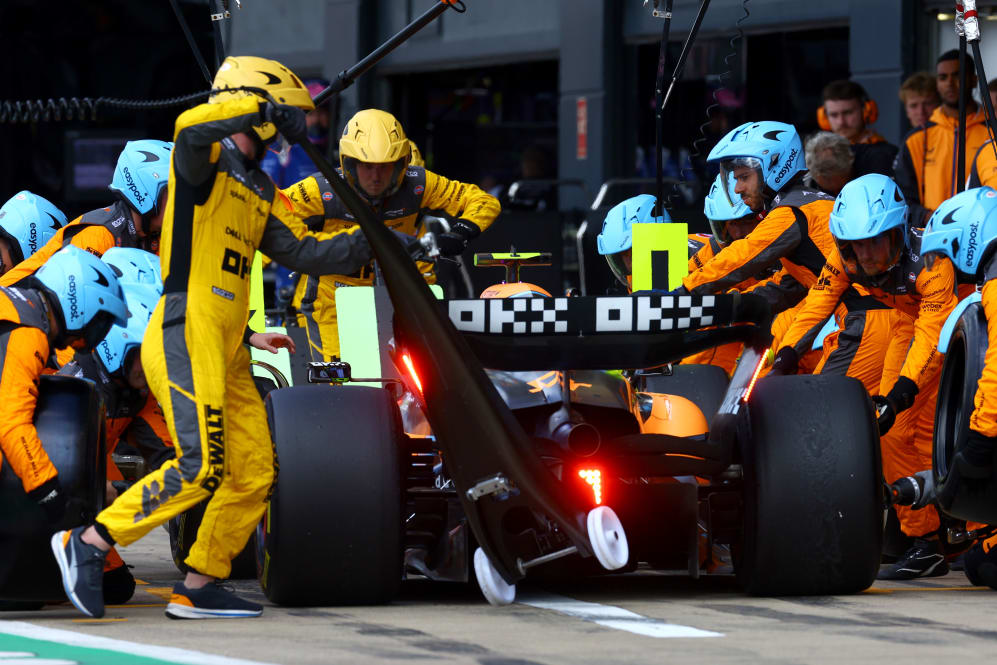 "I felt like we deserved P5, but unfortunately we lost out at the final pit stop under the Safety Car. I think we drove a good race. We did a lot of things very well today and we had reasonable pace in the car, it was just maybe a late call with the pit stop and that cost us one position today.
"I'm not annoyed, I think we still got some good points, but it could have been one more place. So a lot of positives, just one negative."
Norris was also naturally pleased to see that Zhou Guanyu, George Russell and Alex Albon were uninjured after their first lap crashes.
ALL THE ANGLES: Watch the dramatic multi-car crash at the start of the British Grand Prix
"[It's] always a scary thing to see in the middle of a race. It was great to see Zhou, Alex and George get out of their cars safely today; it's never nice to see an accident like that, so I'm glad the safety equipment did its job properly."