'It was a real struggle' – Hamilton laments 'tough' first day at Suzuka after placing 14th in practice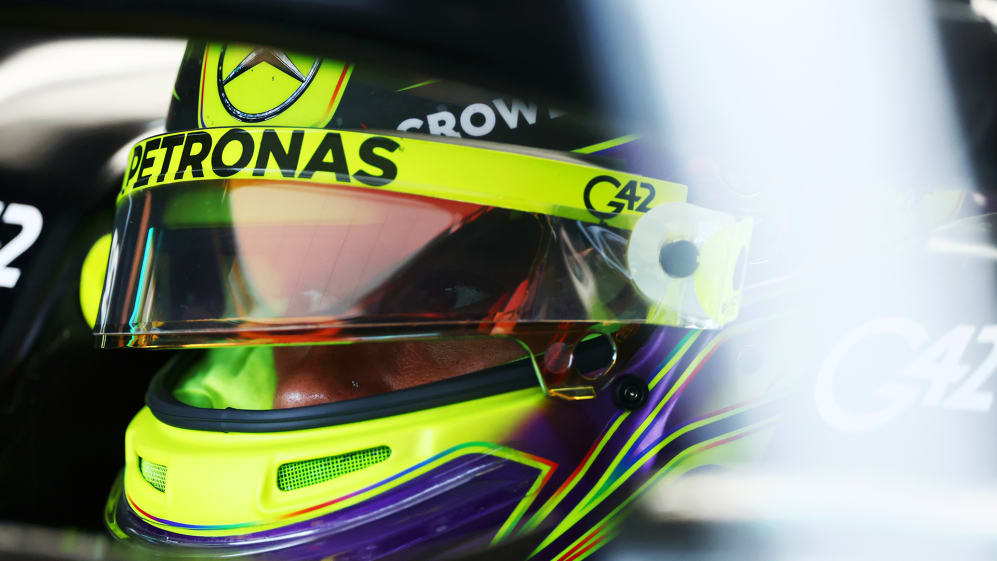 Lewis Hamilton gave a frank assessment of his and Mercedes' opening day of running at the Japanese Grand Prix after a challenging pair of sessions that both ended with the seven-time world champion outside the top 10 positions.
With the two Mercedes drivers refraining from using the soft tyres in first practice, the second session saw George Russell work his way up to fifth on the timesheets, behind Max Verstappen's Red Bull, the two Ferraris and Lando Norris' McLaren.
FP2: Verstappen leads Leclerc and Norris to stay on top during second practice at Suzuka
However, Hamilton could not match that jump as he followed up a P16 result in FP1 with P14 in FP2, having been seen on TV coverage running wide and heard over the radio asking Mercedes to check the floor on his car.
Asked about the two sessions, and whether things got better as the day wore on, Hamilton laughed: "Nope. It was a really bad day to be honest. [It was] a real struggle out there.
"[We were] a long way off, two seconds off in the first session, and over a second off in the second, [so we're] just working away at trying to fix the car, fix the balance."
Hamilton added that there will be a long night ahead as he and Mercedes attempt to get on top of their issues and make improvements for final practice and qualifying.
"It's just figuring out what is wrong," he continued. "We were obviously much closer in the last race [in Singapore], but we didn't have any high-speed in the… Only one high-speed corner, but it's not as high-speed as the corners here.
READ MORE: Verstappen confident Red Bull are back to their best after pace-setting Friday in Japan
"Our car has more often than not been a little bit weaker in the high-speed corners, if you look at places like Silverstone, for example, Copse, that is one of our weaker corners. [It's] an area where we need to work on to get our car more into a sweet spot, and not overheating our tyres as much.
"We'll work on it overnight and try and turn it round for tomorrow but it's definitely not a… We definitely won't be winning this weekend, but if I can particularly move a little bit further up the order, so I can at least back up George – George did not such a bad lap. [It was] a tough one."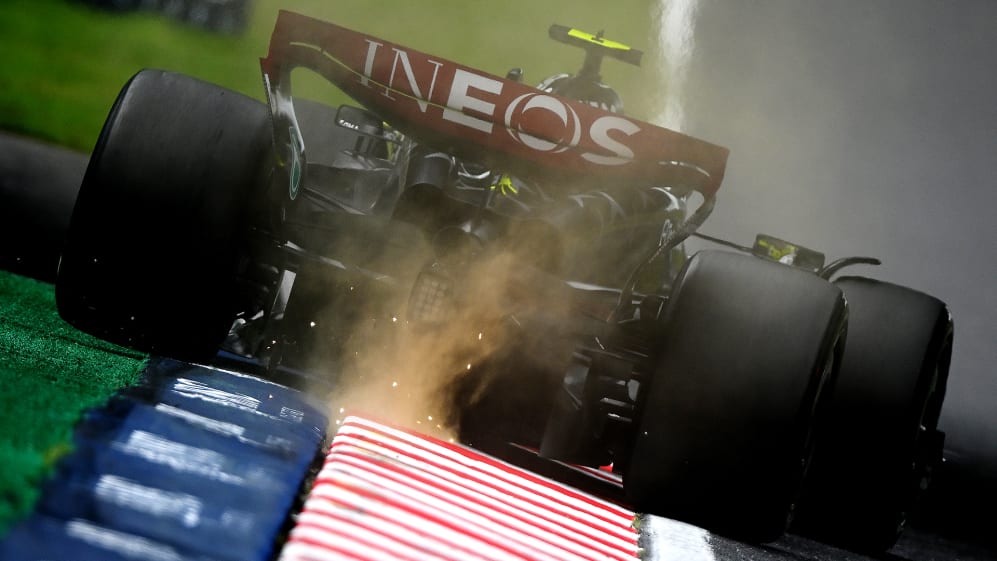 As for Russell, who lapped six-tenths slower than Verstappen's benchmark, the younger Briton reflected: "I think it was a half-reasonable day to be honest. Red Bull are back to their normal ways, which I don't think is a major surprise for many – they seem very, very quick.
"We're not too far from P2, I think there was two-tenths in it, so there's going to be a good fight between Ferrari and Lando, but also you've got cars like [Williams'] Alex [Albon] up there, as you often see in qualifying."
HIGHLIGHTS: Watch the action from the second practice session in Japan as Verstappen sets the pace
Pushed on what is possible in qualifying, Russell commented: "I think there's a few unknowns at the moment. I think we made a huge step from the medium to the soft tyre, which was a little bit surprising even to ourselves. I think it's not going to be a straightforward fight for the top end of Q3.
"I think there's going to be some quicker cars out there, some guys might take more soft tyres into qualifying than others, so there may be a strategic change between people in qualifying. I'd like to think we'll be anywhere between… P3 and P6 is where I'd like to think."