'It was a strange one' – Russell confused by Mercedes' lack of pace in Sao Paulo Sprint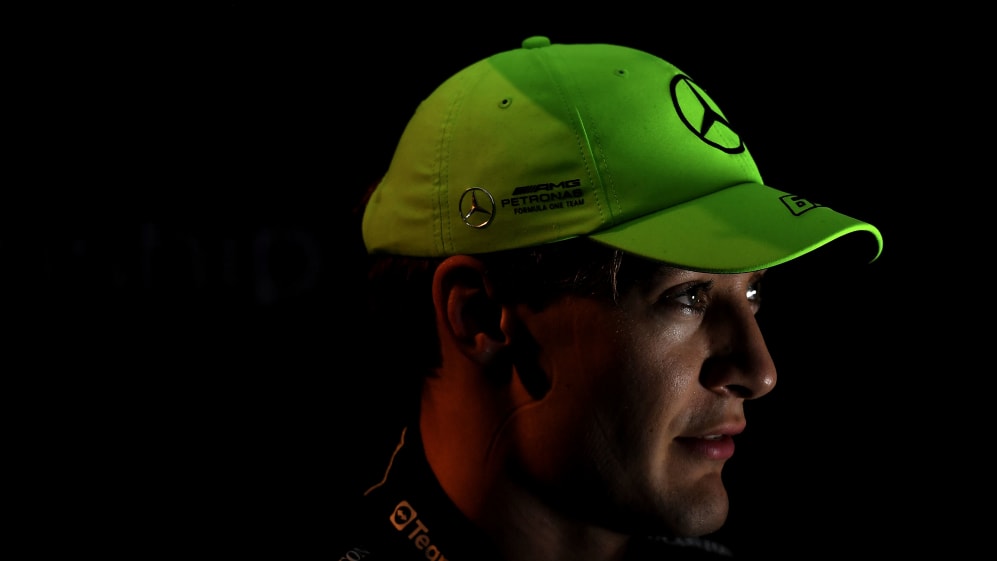 George Russell admitted he was caught off guard by the pace of Red Bull and the McLaren of Lando Norris compared to Mercedes after he finished fourth in the Sao Paulo Sprint.
Russell lined up in P4 for the 100-kilometre dash and made a brilliant start by squeezing past Sergio Perez in the opening exchanges, before moving up to second on the next lap, when he dived down the inside of Lando Norris at Turn 10.
READ MORE: Verstappen clinches victory from Norris and Perez in thrilling Sao Paulo Sprint
But he soon began to drop back down the order, with Norris waiting until Lap 5 to pounce on his compatriot before Perez picked off Russell on Lap 8, with the Mercedes driver left to run a lonely race to the chequered flag.
Speaking after the Sprint, Russell was asked whether overheating tyres were to blame for his pace dropping off. He replied: "Yeah, pretty much. [Hamilton and I] were dropping back at a similar rate.
"I was quite happy with my management but the pace of Red Bull and Lando just really caught us by the surprise. [It's] challenging to understand these tyres. It was a strange one."
Asked whether they can challenge Red Bull and McLaren tomorrow, Russell said: "Well right now I don't think the challenge is on with those guys, which is a real shame.
"But the conditions are three or four degrees colder tomorrow, and believe it or not, that has a massive impact on the cars and the tyres – mainly the tyres, you are operating at a totally different window.
FACTS AND STATS: AlphaTauri grab their first ever Sprint points as Tsunoda bags brilliant sixth
"I hope things will come towards us; I'm not going to put all my eggs in that basket. We need to work to understand how we got it wrong today. It's very unforeseen."
Hamilton similarly had a good start and got ahead of Perez for fourth down at Turn 4 on the opening lap. But he, like Russell, struggled to maintain the pace, with the Mexican coming straight back past on Lap 4.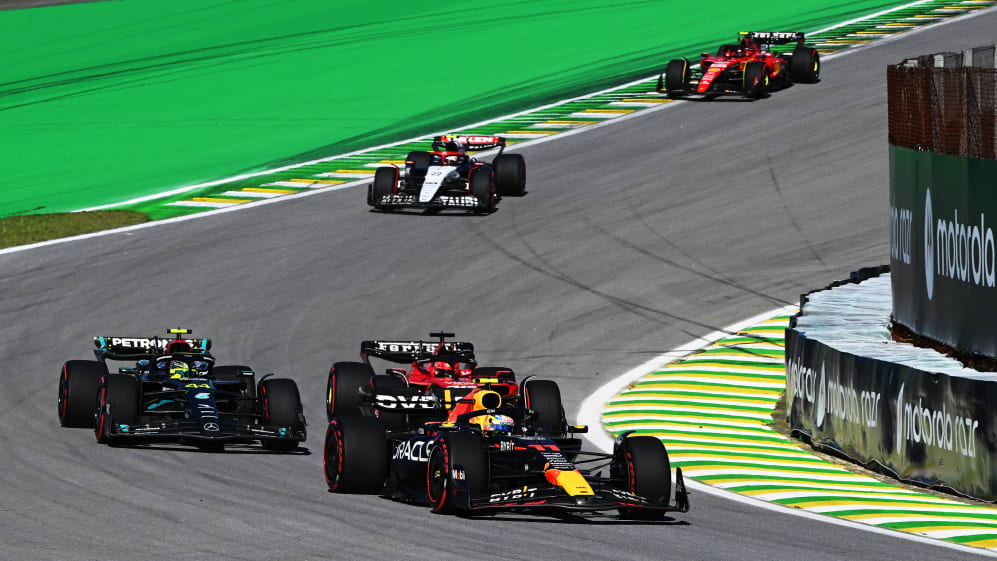 The seven-time world champion then settled back into fifth, which is where he started, but as the Sprint came to a close, the Mercedes driver was overtaken by Charles Leclerc and Yuki Tsunoda, before holding off Carlos Sainz to finish seventh.
READ MORE: Verstappen 'learned a lot' in Sao Paulo Sprint as he aims to repeat success in Grand Prix
Explaining why his pace dropped off at the end of the race, Hamilton said: "Yeah, just the tyres overheated, and they never came back."
Asked whether he had learned enough to help him in Sunday's Grand Prix, he replied: "The learning in the car is not great today and most likely it will be something similar tomorrow. I really have no idea, but it is going to be a real struggle tomorrow."