'It wasn't meant to be' - Russell on missing maiden point by 1.6s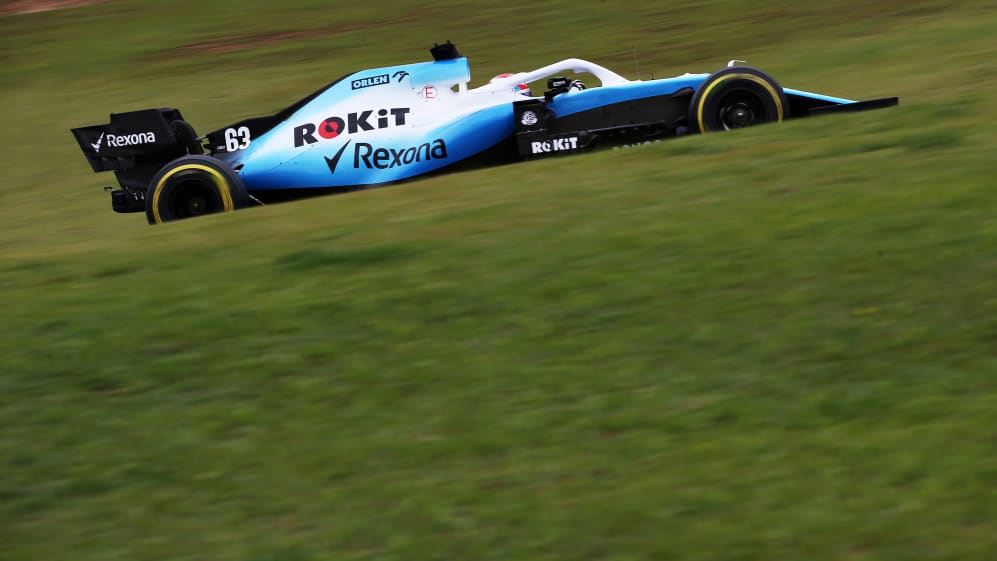 The chaotic final part of the Brazilian Grand Prix was still not enough to give Williams their second top-10 result of the season, with rookie driver George Russell missing out on a first F1 point by less than two seconds.
The safety-car period to recover the stricken Mercedes of Valtteri Bottas allowed both Russell and team mate Robert Kubica to un-lap themselves and get back on the lead lap, and then a further delay following a collision between the Ferraris resulted in a two-lap sprint to the finish.
It wasn't meant to be and that was the maximum we could do
But even on a short track where the margins between cars were smaller and with some fast cars out of the race, Russell was unable to claw his way into the top ten and crossed the line 13th, being classified 12th after a time penalty for Nico Hulkenberg.
"It was quite a long lonely race to start with and then suddenly it was all kicking off in front," Russell said, after taking the flag an agonising 1.668s behind P10 driver Daniil Kvyat.
"It was nice to finally be in the mix and within that battle. But I mean everyone's pace when they are battling is our pace when we go flat out. I gave it my everything to try and get an overtake here and there and try and salvage everything we could but it wasn't meant to be and that was the maximum we could do."
Russell was battling with his team mate for a number of laps but Kubica eventually finished a lap down after picking up his own time penalty for an unsafe pit-stop release into the path of race-winner Max Verstappen. It was after that first stop that the Pole's race got away from him as he said the car became more difficult to drive as the afternoon wore on.
"The first lap was good, I was able to fight with some quicker cars and the first stint was not too bad, but afterwards I just lost the pace," Kubica said.
"Especially on the hard tyres, the front end was not working and we have to save the rears. While saving the rears we couldn't put energy into the fronts and the fronts were just ice cold and no grip.
"Additionally it was quite windy and with this aero configuration - a mixed car, the old package and a new front wing - the car feels very strange to drive when it's gusty and windy."
With both drivers being called in for fresh tyres under the final safety car with five laps remaining, senior race engineer Dave Robson was pleased with the way Williams showed their race craft is still sharp, despite the tough season they are having.
"Once again, the Interlagos track produced a thrilling race, and while we weren't in contention for points, it presented us with a great chance to practice our race operations," commented Robson. "The team did a fantastic job around both safety cars and put our drivers in strong positions to race the cars around them.
"The strategy allowed us to beat a Haas on merit and we then benefited from others' misfortune and penalties as we finished the race in P12 with George and P16 with Robert. After a long and challenging season, this was a thoroughly enjoyable race, which we managed well and gave ourselves the best chance of making up places.
"This is fair reward for the tremendous effort that everyone has put into a difficult season."
Williams now have one more race to increase their 2019 points tally – and hopefully get Russell off the mark – at the Abu Dhabi Grand Prix in just under two weeks' time.