Feature
Italian Grand Prix Facts & Stats: McLaren end 170-race win drought in style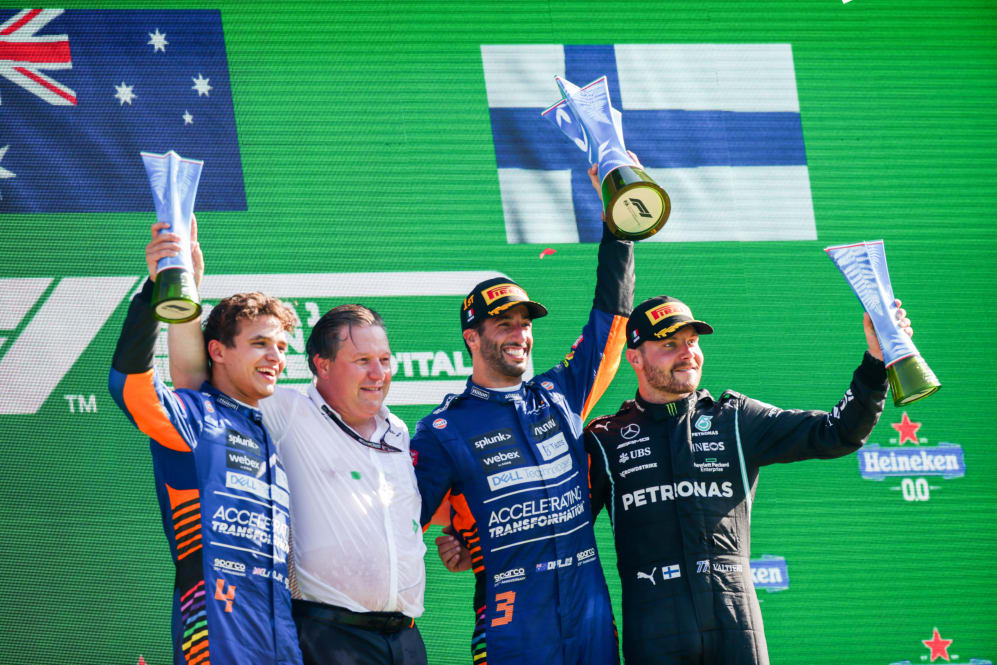 Given the mixed up grid at Monza, few were expecting any team to finish 1-2. Fewer still would have predicted that team being McLaren. But as soon as Daniel Ricciardo got the jump on Max Verstappen off the line, the orange team had victory firmly in their sights – and we ended up with an afternoon full of fascinating numbers…
• The last time McLaren won a Grand Prix was 170 races ago, with Jenson Button's victory in Brazil 2012.
• It is 220 Grands Prix since the team's last 1-2, which was in Canada 2010, when Lewis Hamilton led Jenson Button home.
REPORT: Ricciardo leads stunning McLaren 1-2 after Verstappen and Hamilton collide at Monza
• Ricciardo's 7 previous wins were all for Red Bull, the last at Monaco 2018.
• His team mate Lando Norris had never previously finished in the top 2 in a race – but had finished 3rd on 4 occasions.
• McLaren's aforementioned 170 GPs since their last win is the 2nd longest interval between wins by an ever-present constructor. The record of 231 remains with Ligier, between Canada 1981 and Monaco 1996.
• Of McLaren's 182 previous wins, 78 of those were also with Mercedes-Benz power.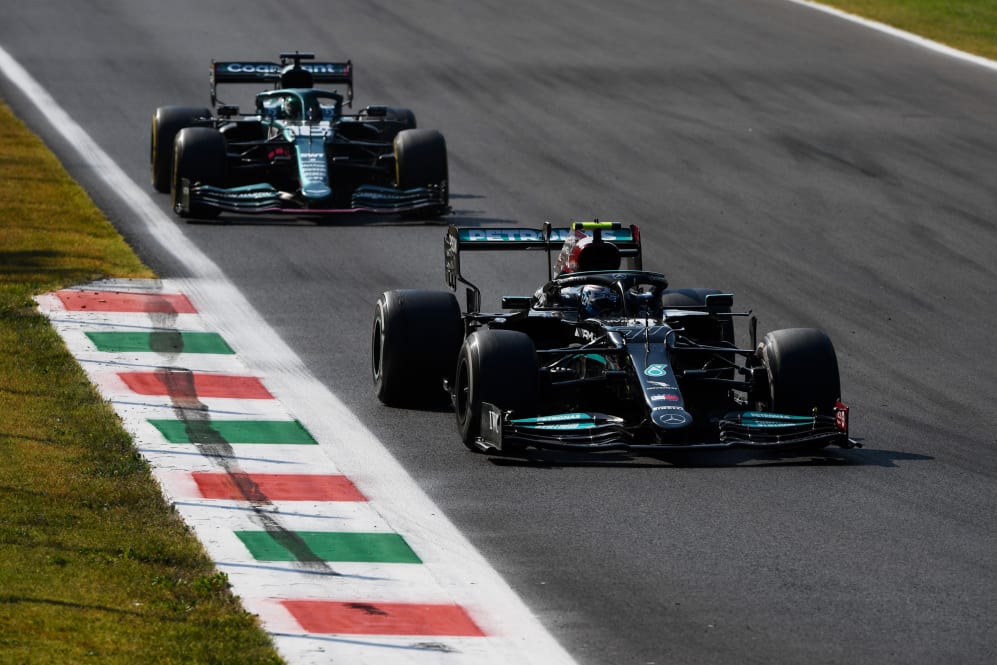 • Ricciardo added to his triumph by setting the fastest lap of the race on the final lap.
• It was Ricciardo's first time on an F1 Monza podium, on his 11th visit.
• Ricciardo won on the weekend of his McLaren race engineer Tom Stallard's 43rd birthday.
DRIVER OF THE DAY: Ricciardo gets your vote after faultless drive to take his first McLaren win
• McLaren are the 1st team to finish 1-2 in 2021.
• McLaren had only scored 7 points in the last 3 Grands Prix before today.
• Valtteri Bottas came from 19th on the grid to finish in P3, for his 8th podium without a win in 2021.
• At Ferrari, Charles Leclerc's P4 was only his 2nd points finish at Monza. He won the 2019 race.
• Sergio Perez was classified P5 after having 5 seconds added to his race time for leaving the track and gaining an advantage. He is the 2nd Red Bull driver to lose a podium at Monza to a penalty (Max Verstappen lost 3rd in 2018).