Feature
Italy preview - Ferrari favourite for home glory?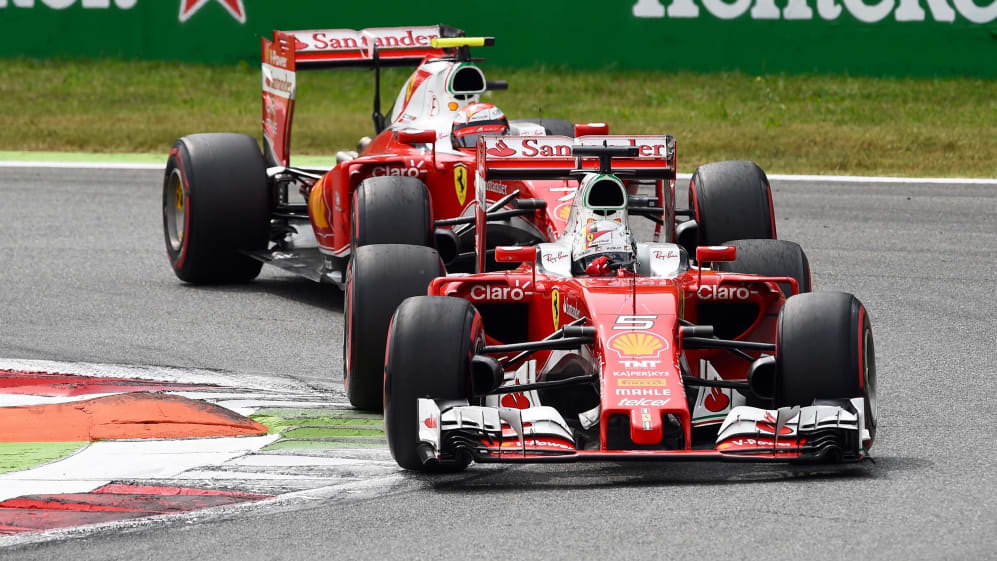 With Lewis Hamilton having cut Sebastian Vettel's championship lead to just seven points with his narrow win at Spa, Ferrari know they need a strong result on their home ground of Monza this weekend. The good news for the Tifosi is that most in the paddock believe they have the car to achieve what would be the Italian team's first victory here since 2010…
Ferrari very confident ahead of home race
Sebastian Vettel might have had to play second fiddle to Lewis Hamilton during a gripping and intense fight in Belgium last Sunday, but the very fact that Ferrari were able to push Mercedes all the way has filled the Scuderia with confidence.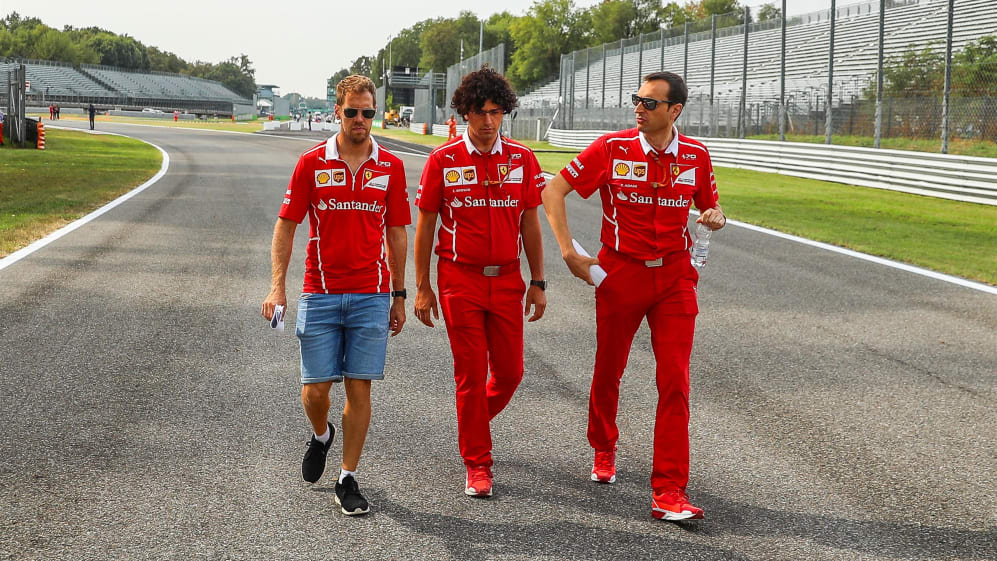 Perceived wisdom suggested that the red cars were good on high-downforce tracks, the Silver Arrows on those where medium- to low-downforce was required.
But an upgrade package which comprise a modified front suspension to optimise ride height and rake, plus a new low-drag floor and wings, made the SF70H not just very competitive, but faster than the Mercedes F1 W08.
Asked if he had won because of race pace or track position earned by taking pole position, Lewis Hamilton said that it certainly was not due to race pace.
Even after Hungary, where he declared that Ferrari had understood and rectified the areas in which they were weak, Vettel said that there were no longer any tracks ahead which Ferrari had to fear. If they win on their home ground this weekend, it will be very ominous for Mercedes' title aspirations over the remaining seven races.
Will new oil rules favour Mercedes?
The FIA will tighten the rules on oil consumption from this weekend, following allegations from different quarters this year that some engine manufacturers were using oil burn technology to boost combustion and thus power outputs.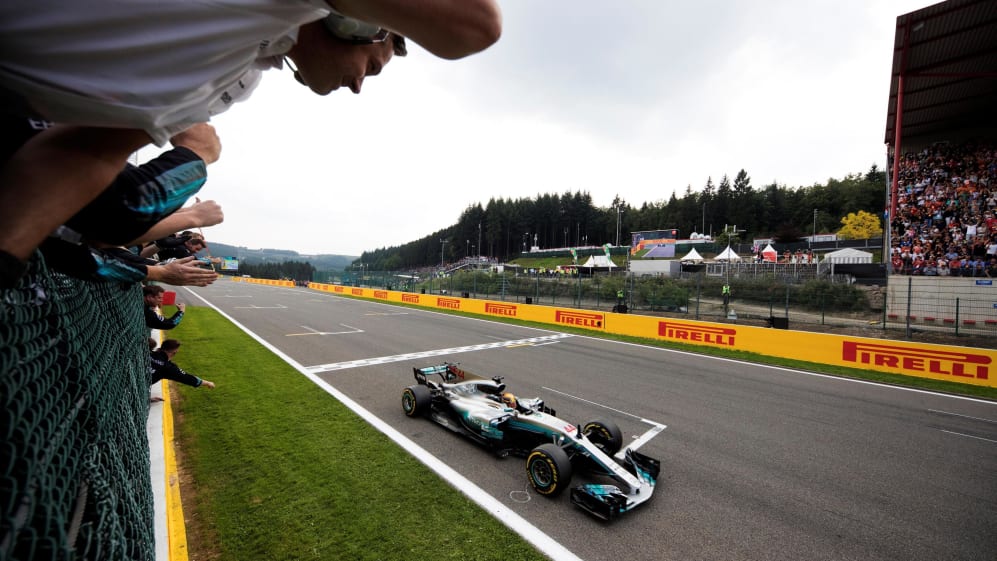 The new limit will be 0.9 litres per 100km, whereas teams were limited to 1.2 litres prior to the Italian Grand Prix.
It may be a sign of the pressure they are under that Mercedes elected to pre-empt that by introducing their fourth power unit in Belgium last weekend. The FIA have confirmed that Mercedes they be allowed to run this latest engine at the higher level of oil burn for the remainder of the season, as a result.
However, that means that Lewis Hamilton and Valtteri Bottas must use their current units for the next eight races, or else face grid penalties.
Mercedes' customers (Force India and Williams), however, must from hereon in run to the 0.9 litre limit, as they can only access the latest engines from this weekend forward.
"Qualifying was good for us," Hamilton said at Spa, having equalled Michael Schumacher's all-time record of 68 pole positions. "But if I hadn't had the lead I would not have been able to win, so it definitely wasn't won on race pace. It was all about track position.
"I've read lots of comments that our car is the fastest, but I think it is very difficult and that you cannot truly say that. There are pros and cons to both cars and it will vary race to race. Ferrari have been the most consistent, and that's why they are leading the world championship. We have been very solid, but have only just done enough."
Looking ahead to this weekend's race, he added: "It's not possible to predict. The high downforce races will be tough, but at tracks such as Monza where you run low downforce we are very good in such conditions.
"I think we are as strong as anyone in terms of development rate, but it's a balance between how much we apply now in this title race and what we keep for the 2018 car. That is where the race is now; how much we apply to get the job done, and how much we save for the next car. I hope we have more to come, and we need more to come.
"I'm happy but I know the difficulties that lie ahead and I have to try and figure out how to apply positive energy to my guys to bring more magic."
More Red Bull woe looms for Verstappen
Following yet another frustrating retirement in Belgium, where 60,000 Dutch fans made the trek to see him race, Max Verstappen needs a strong result this weekend on a track were his Red Bull is likely to be at a power disadvantage to Ferrari and Mercedes.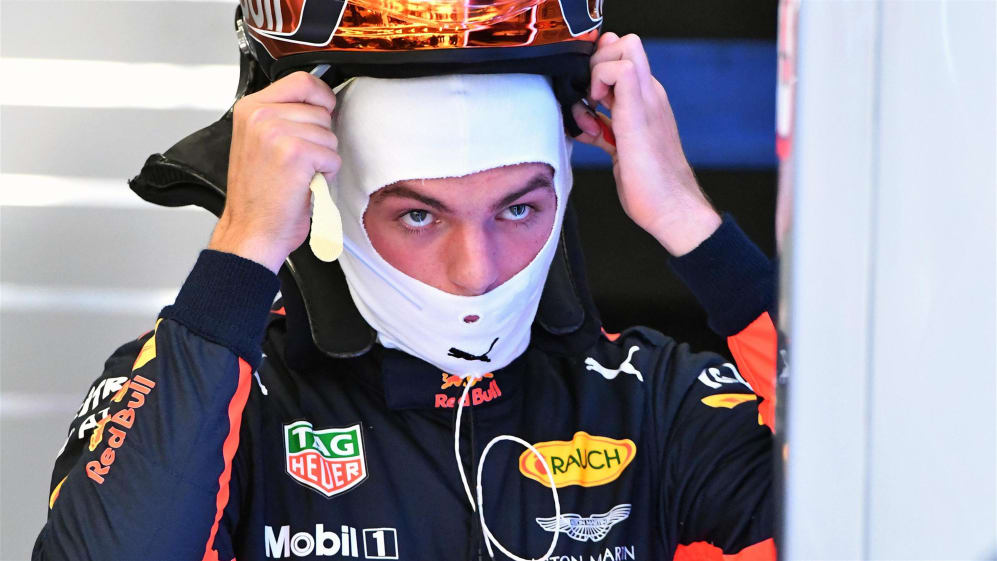 The chances of that, however, may be blighted by grid penalties.
He is getting increasingly upset by the problems his Renault engines have been encountering, especially after the unit which cut out on the way down to Eau Rouge on the eighth lap of the Belgian Grand Prix then fired up in the garage afterwards.
Speaking on Dutch TV, he vented that frustration when he said: "Because we blew up a few engines at the beginning of the season, they [Renault] have built a kind of safety mode. But at that moment, when the engine goes into that, it doesn't run any more. So when the car came back, they removed the plug, put it back again and the engine worked.
"They want to play safe and not to blow the engine, but I prefer that rather than that it shuts down the engine and it runs again at the next restart."
He added that he had told Red Bull's Helmut Marko just how fed up he is with the ongoing situation.
"The fun fades away. You go on holiday, charge yourself after a kind of terrible season and then you arrive at Spa and it goes wrong.
"You sign a deal with Red Bull and you want a winning package. We don't have that at the moment. I've let them know I'm not happy, just like after the previous DNF, but it's only getting worse, of course. I know it isn't coming from Red Bull, but in the end it's the entire package you are depending on."
After the race at Spa team boss Christian Horner said that the Dutchman will probably have to take grid penalties this weekend. He used his fourth PU of the season in FP3, qualifying and the race at Spa, and though that may still be usable, he is up to four MGU-Hs.
"It's bad luck the failures on a Sunday seem to be happening on his side of the garage," Horner said. "Daniel has had as many failures, but they have tended to be on Fridays and Saturdays rather than Sunday afternoons.
"That was another podium Max has missed today, which must be the fourth or fifth that he has missed through no issue of his own."
Force India losing patience with Perez and Ocon
The narrow first chicane at Monza could be tailor-made to generate another collision between Force India's warring team mates, but after their latest clashes at Spa cost them dearly in terms of lost points, chief operating officer Otmar Szafnauer said that they would consider race bans for either driver if there is a repeat of the collisions which had already cost the team dear in Baku.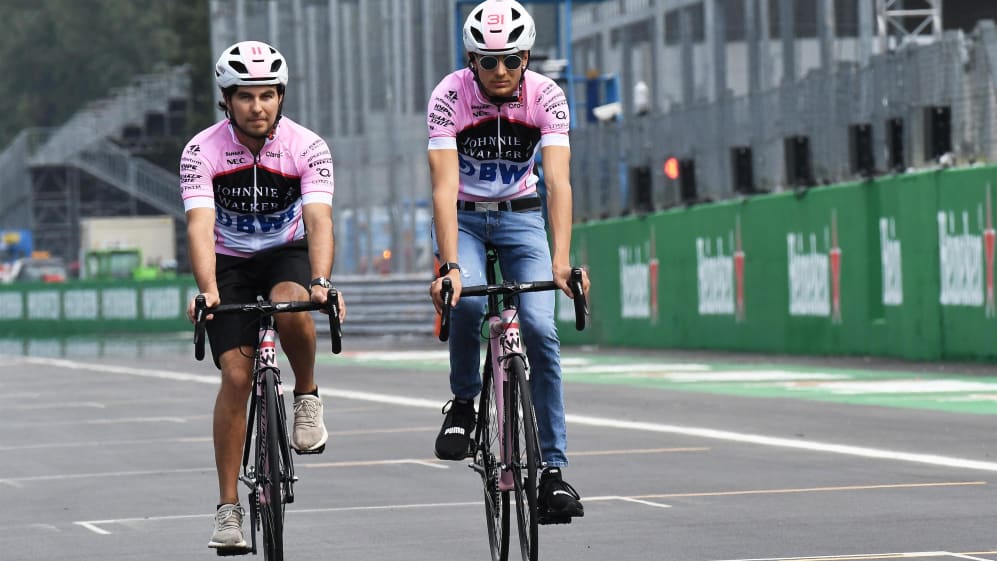 With Mercedes power and a car that works reasonably well in low-downforce mode, the team have an excellent chance of consolidating their fourth place in the world championship for constructors. Provided that their drivers, who have been told they may no longer fight one another, stay out of trouble.
"If it happens again, we have to figure it out," Szafnauer said. "We would have to start thinking about who we would stick in the car.
"I'm disappointed that they couldn't sort it out – and that the team has to now play big brother. That is disappointing. But the team comes first and that is what we have to do.
"If we would have done that initially, maybe this wouldn't have happened if we had rules of engagement. So you can say that we lost out on some points. But there is always that balance between the show and allowing them to race and pushing each other, and artificially controlling it, which we don't like to do."
The team's management will have further talks with the drivers prior to Friday's track action, to spell out the new rules of engagement.
Pirelli go harder on home ground
Pirelli have opted for the same tyres as they ran at Monza last year, the P Zero white medium compound, the yellow soft and the red supersoft, though each of those is slightly softer than they were last year when the same choices were made.
Monza is a power circuit characterised by long straights, which means that the loadings on the tyres tend to be longitudinal acceleration and braking forces, rather than lateral. The tyres also have to cope with heavy kerb impacts.
"With the new generation of 2017 cars, we may see lower or similar top speeds to last year, but with more energy going through the tyres because of the extra downforce under the new regulations," says the company's head of car racing, Mario Isola. "This combination of speed and downforce defines the amount of work that the tyres have to do.
"The tyre choice has also been influenced by the risk of blistering at Monza, as there are plenty of braking areas in a straight line. This means that the cambered shoulder area of the tyre can easily overheat and so cause more blistering compared to other circuits. In the past Monza has given us many different types of weather, but following a very hot summer, it's reasonable to expect more high temperatures over the weekend. How this influences tyre behaviour is likely to be a focus of free practice as the teams examine different potential strategies."
Nico Rosberg won with a one-stop strategy last year, but two- and three-stop strategies were also chosen.
Sunshine and showers
The weather outlook for Monza looks reasonable, with sun and partial cloud, but also the chance of occasional showers and thunderstorms in the region each day. The ambient temperature is expected to be around 26 Celsius on Friday, 25 on Saturday and 24 for the race.
The main straight of the 5.793 km circuit has been resurfaced ahead of this year's race, Tec Pro wall blocks have been added at the Rettifilio chicane, Ascari and Parabolica; additional tyres have been added to the barriers at the Lesmos and Ascari; and Tec Pro barriers have been added to the tyre walls at Ascari.
The race will start at 1400 hours local time (UTC +2), and run over 53 laps or 306.720 kilometres.