'It's a dream come true' says Perez after taking maiden Monaco Grand Prix victory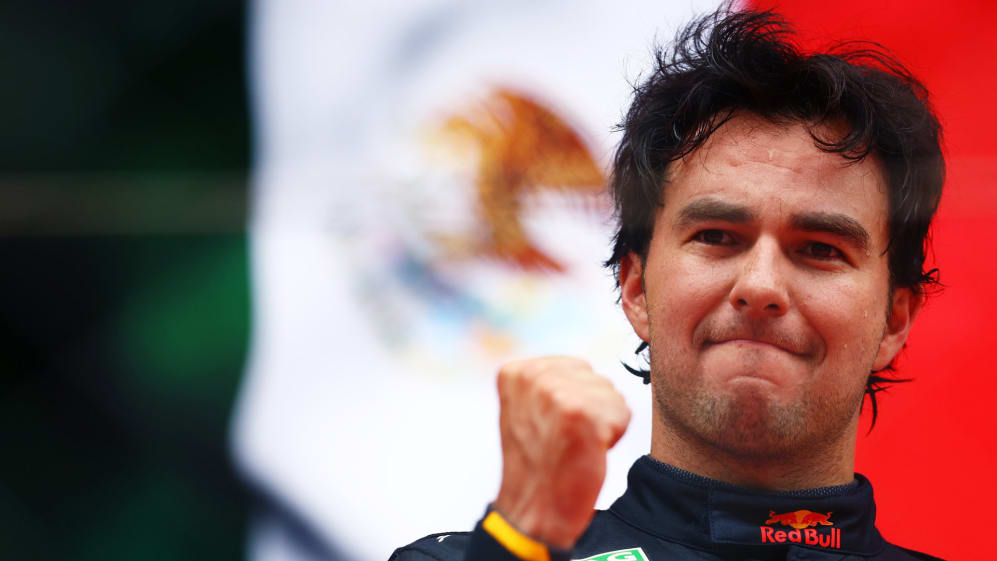 Sergio Perez was on Cloud Nine after winning the 2022 Monaco Grand Prix, the Mexican driver saying that he had dreamed of such a victory – which he clinched in an action-packed contest.
The first Mexican driver ever to win at Monaco did so after qualifying third and jumping both Ferraris in the pits, with pole-sitter Charles Leclerc losing out amid a double-stack pit stop gamble by the Scuderia. As a result, Perez is 15 points behind team mate Max Verstappen in the standings, and only six behind Leclerc.
READ MORE: Perez wins a captivating wet-dry Monaco Grand Prix as Leclerc falls from pole to P4
"Winning Monaco, it's a dream come true as a driver; when you come into F1 and when you come to Monaco and when you drive for the first time, you always dream about one day winning the race or racing in here.
"So, it's just incredible, such a big day for myself. I was driving with Pedro Rodriguez's helmet today and I'm sure that up there he will be super proud of what we have achieved in the sport.
"I'm the only Mexican or even Latin-American driver on the grid," added Perez. "So, it just shows how difficult it is for us – not saying that for European drivers it is easy – but it just shows how difficult it is for us to make it into the sport and to have a successful career in this sport is quite hard. But I have to say, I'm extremely proud of it."
As for his strategy, Perez said that going from wets to intermediates to hard tyres and taking the lead, as runner-up Sainz skipped the intermediate stop, struggled and ended up losing out, was an "obvious" gamble to take for him.
"No, it was quite obvious at the time that... the track [was] ready for slicks, especially with the wets already overheated. But it wasn't clear for me if we could keep going and do like Carlos, go straight onto the slicks.
MUST-SEE: Schumacher walks away from massive Piscine crash
"You could see with Carlos that he lost so much race time… but again we managed to stay out, pushed when we needed to and made that inter work. It was a great combination – that team was telling me what to do, how to get the maximum out of that result and we managed to make it work.
"In these conditions, pushing, not making these mistakes and not putting a foot wrong is never easy to achieve in Monaco."
The Red Bull driver leaves for Azerbaijan – where he took his first win for Red Bull – with a 15-point deficit to championship leader Max Verstappen.
2022
Drivers' standings after Monaco
POSITION
POINTS

1

Max

Verstappen

Red Bull Racing

125

2

Charles

Leclerc

Ferrari

116

3

Sergio

Perez

Red Bull Racing

110