'It's a real surprise' – Hamilton stunned as Mercedes outpace Red Bull to lock out front row in Mexico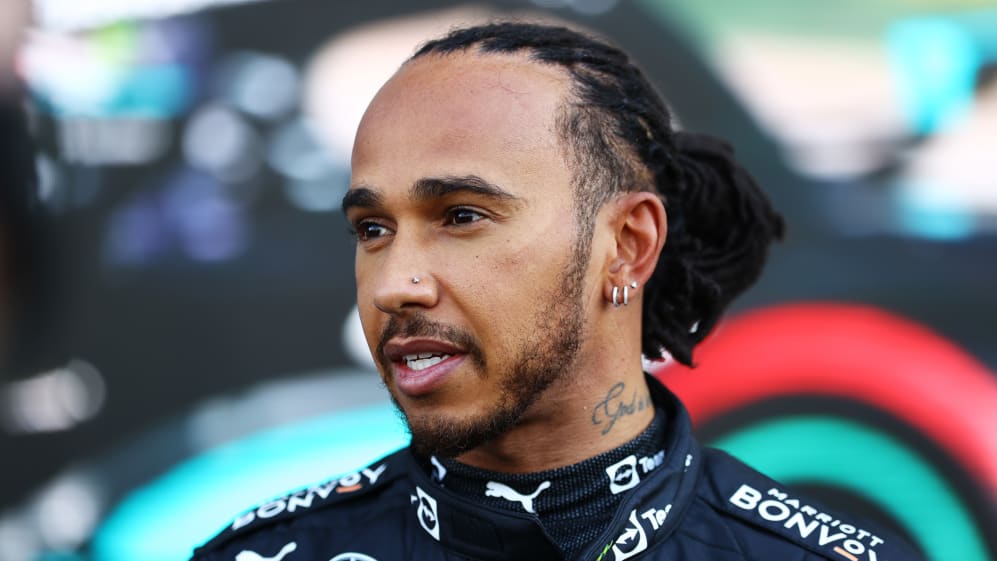 When Valtteri Bottas crossed the line at Mexico City to take his 19th career pole position, not only did it stun the fans watching around the world, but also his Mercedes team mate Lewis Hamilton – the defending champion amazed that the Silver Arrows locked out the front row ahead of the heavily-fancied Red Bulls.
On Saturday at the Autodromo Hermanos Rodriguez, Bottas managed pole position by nearly two-tenths over his team mate Hamilton after much speculation that this would be a circuit to favour Red Bull given the demands of its high altitude. In fact, the session saw Mercedes take their first front row lock out of any kind (race or qualifying) in Mexico since 2016. Hamilton voiced his astonishment after the session.
READ MORE: Mercedes shock Red Bull as Bottas takes pole ahead of Hamilton in Mexico
"Firstly, a huge congratulations to Valtteri – he did an amazing job today. That lap, I just, I couldn't really match it, and we've come into this weekend from FP1 onwards, we've been behind by half a second," began Hamilton.
"So, through the whole weekend just working away at trying to improve the car, extracting as much as we can from it, but knowing they've generally got higher downforce than us; they've got a bit of a bigger wing that they use in places like Monaco. So we've struggled in certain parts of the track and it's a real surprise and a shock to us to see that we're in the front row," he added.
With Red Bull's pace in second and third practice putting them significantly head of the Mercedes pair, why, according to Hamilton, did the tables turn so drastically on Saturday afternoon – and where do his chances of winning lie?
"I don't really have an answer for it, but I'll take it, for sure, and really grateful to be up there with Valtteri for the team to get a one-two," he said.
READ MORE: 'It was a joy to drive' – Bottas hails 'one of my best laps' after surprise Mexico City GP pole
"Well, once again, we've been behind – all our results over these past three free practice sessions have shown that we were behind – not only in qualifying from around three-tenths on a single lap but also in race trim. So who knows? I think track position is pretty important here, so we'll work as a team to try and battle that and keep it."
Twelve points behind Max Verstappen, who qualified third ahead of home hero and Red Bull team mate Sergio Perez on Saturday, Hamilton could stage a major coup with a result at the Mexico City Grand Prix on Sunday...