'It's been a shock' – Correa pays tribute to Hubert in first video since Spa crash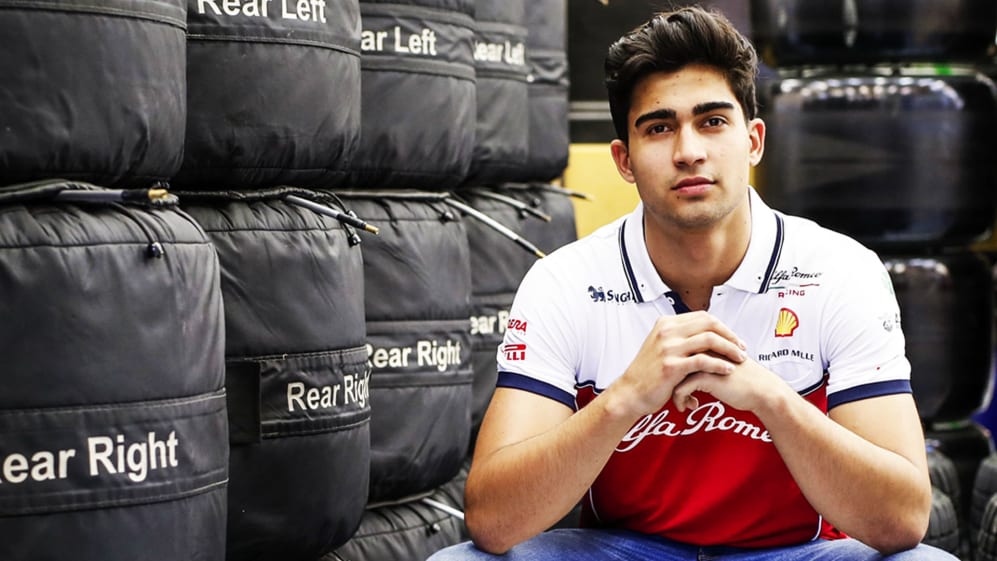 F2 driver Juan Manuel Correa has posted a video on social media for the first time since the horrific accident at Spa that resulted in the tragic death of fellow racer Anthoine Hubert, and left Correa with serious fractures to both legs and a minor spinal injury.
The 20-year-old driver posted a video on Instagram from his hospital bed in London, thanking fans for their messages of support following the "life-changing" crash.
The Ecuadorian-American began with an emotional message to the family of Anthoine Hubert, saying: "Obviously I never said it publicly but I want to publicly give my deepest condolences to the Hubert family.
A special talent – Anthoine Hubert remembered
"It's been a shock to everyone that such an accident happened. You never really think something like that can happen, and especially not to you, until it does. I'm just grateful to be here, even though I obviously still have a long road of recovery and it's still uncertain if I will ever recover to 100%. But I am very grateful to be alive and very grateful for the people that have been with me in these past five weeks.
"I'm very grateful for the family that I have and the support they have given me. Without them, I would not have made it. It's that simple."
Oops! Error retrieving Instagram post
Correa underwent a 17-hour operation on his right leg last month, after being taken out of an induced coma. The surgery, which was considered a success, was aimed at reconstructing the lower part of his right leg.
He is set to have another, smaller, surgery in London next Monday, before returning to Miami with his family, where the lengthy rehabilitation process will continue.
Correa informed fans that he currently had a metal frame supporting his right foot, which restricts movement. The frame is expected to remain in place for 10 months to a year, while he continues his recovery, while further consultation will then take place to determine the next stages.
This has really changed my life, the way I see things, the way I think about life and everything in general. It's been a life-changing experience
The 20-year-old went on to further thank the motorsport community for their support, pledging to respond to as many messages as possible.
"I want to thank all of you guys," he said. "The support and the loving messages from people I don't even know personally, I've read almost all of them. I've spent pretty much all day reading messages and trying to answer to as many people as possible, or at least like the comments. But I just want to tell you I will read them eventually. There's 1000s of them, so I don't think I'll get it done in one day, but really, thank you so, so much, because it means a lot to me.
"For now, it is what it is. I have accepted what happened and I can only be positive now and work as hard as possible for the fastest recovery possible and the best recovery as well.
"There's nothing else to do, I can either be here and feel sorry for myself and be depressed, or I can just get on with it and be positive and do the best I can for the recovery.
"This has really changed my life," he added. "The way I see things, the way I think about life and everything in general. It's been a life-changing experience."
A week prior to the crash at Spa, Correa had tested a Formula 1 car for the first time at the Circuit Paul Ricard, as part of his role as the Alfa Romeo F1 team's development driver.