'It's only Friday' – Alonso and Ocon cautious after another strong practice showing for Alpine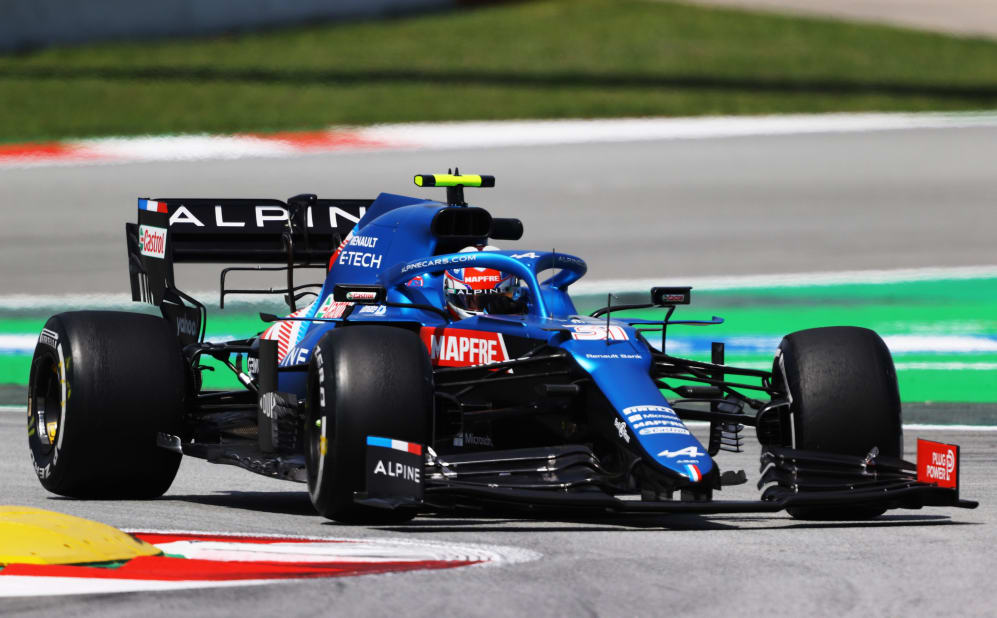 Alpine's strong from from Portimao looks to be continuing in Spain but Fernando Alonso warns they could lose a number of positions if they do not continue to improve ahead of qualifying.
Fresh from a top-six qualifying performance from Esteban Ocon that was followed by both cars finishing in the points last weekend, Alpine were fourth and fifth in FP2 in Barcelona. As much as Alonso is encouraged by the performance seen on Friday, he says that isn't Alpine's full potential and exploiting it will be crucial.
"It was good to be back in Barcelona at this circuit, after winter testing in Bahrain it was the first time this year with these cars and it felt good, it felt fast all free practice," Alonso said. "The car is well balanced, it's still only Friday and a lot of things to analyse - we brought little updates there and we're still analysing them - but we're happy with a trouble-free day and more to come tomorrow hopefully."
READ MORE: Alonso rates his performance on F1 return as 'five out of ten' ahead of first home race since 2018
"For us I think there's more to come when we put it all together. But we are trying to spread the programmes on Friday with both cars trying different things on different times of day during practice, and the overall feeling is good but I don't know.
"I think the qualifying is going to be very tight, it's a short lap so I think there will be eight or nine cars within two tenths and we want to be in the front of that pack."
Alonso's team mate Esteban Ocon was similarly cautious about the Friday performance – as he had been in Portugal – but admits the early signs are promising given how strongly Alpine performed in the afternoon session.
"I think we've made a good step from P1 to P2 as well in terms of how the car felt but it's only Friday," Ocon said. "I'm going to be doing this interview again tomorrow very happy if we are where we are, but it's important to be there tomorrow. Today it was all about data gathering and understanding the few things that we bring to perform better and it's very different to Portimao this track, so a lot for us to go through tonight.
READ MORE: Hamilton sets second practice pace in Spain, ahead of Bottas and Leclerc
"Just trying to improve every session like we've done so far this weekend [will be the key]. Understanding the tyres and how we can work them pretty well here because it's very different to Portimao and optimising every little thing.
"And also comparing to Fernando, because whenever you have the cars so close together there are for sure some little driving tricks that you can both take from each other, so it was a productive day and it's going to be important tonight to go through all that."