'It's simple' – Latifi reveals criteria he needs to meet to stay at Williams for 2023
The future of Williams driver Nicholas Latifi has not yet been decided. And ahead of the Dutch Grand Prix, Latifi explained that he's pushing to prove to the team that they should retain his services for 2023 – even if there's no particular "magic" he can pull off to convince them…
Latifi joined Williams for the 2020 season and scored his first points with a shock P7 finish in the 2021 Hungarian Grand Prix, following that up with P9 in that year's Belgian GP. However, he hasn't scored points since then, and has notched a best finish this season of P12 at Silverstone.
While team mate Alex Albon will continue with Williams in 2023 and beyond, it's not yet clear who will have the other seat.
WATCH: How to nail a lap of Zandvoort with George Russell and Nicholas Latifi
"I've been having some discussions with the team for months... and I mean, as I said at Spa, the intention is clear from my side – that I want to stay at the team – and I know what's expected of me and that's just performances," said Latifi at Zandvoort, speaking a few days after his disappointing P18 finish in Spa. "I'm sure last weekend it didn't go in the way of helping that, as it was a poor weekend from my side.
"It's just about that. There's going to be no magic, or special one-race outcome that I have to have to secure this seat. It's just about showing the team consistent performances. That's at least nice to know because it's clear from my side and I have to deliver on that. It's as simple as that."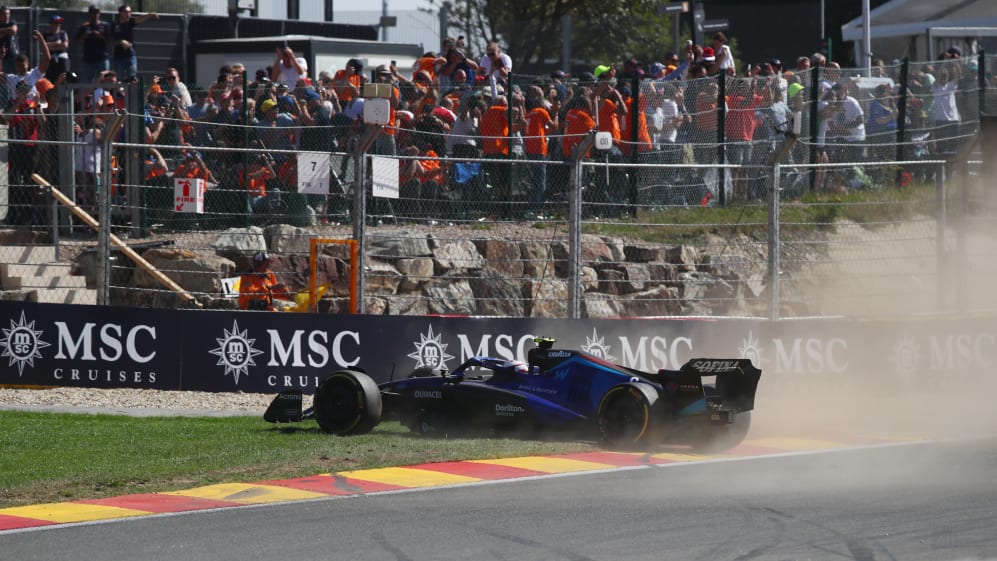 Williams seemed to have solid straight-line speed at Spa-Francorchamps, that pace helping Albon take P10 for the team last Sunday.
Asked for his team's aims in the Netherlands, Latifi replied: "I think it's tricky to say at the moment. This is a track that requires very high downforce. It's obviously very narrow, very high speed, and at previous tracks this year that have required that, we have not been as competitive – our car is still lacking downforce.
READ MORE: 'I don't think that way' – Alonso apologises to Hamilton after 'idiot' comments in Belgian GP
"We'll see. It's also very exposed to the winds being so close to the sea and the dunes, which is as well not suited to us. It could be tricky. I don't expect to have the same competitiveness that the car had at Spa, which as Alex showed was quite okay.
"So yes, we have to wait and see, and we saw last year that it is very tricky to get it right – there could be some opportunities. Q2 was always the minimum objective regardless of the competitiveness of the car."