'It's still disappointing not to be higher' says Raikkonen after best qualifying of the season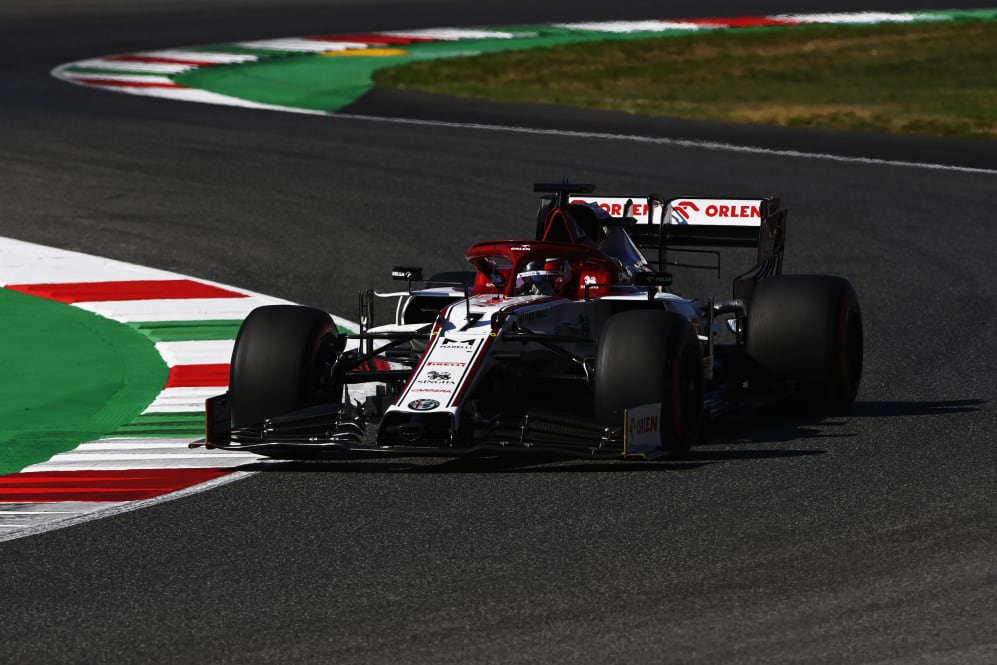 Kimi Raikkonen may have bagged his best qualifying position of 2020 with 13th for the Tuscan Grand Prix, but the Alfa Romeo driver was typically low key after the session as he expressed disappointment that there was little more he could do to put himself higher up on the grid.
On the 20th anniversary of his legendary first Formula 1 test, Raikkonen returned to Mugello for the team once known as Sauber and managed a stellar qualifying lap, putting himself ahead of former Ferrari team mate Sebastian Vettel and most importantly giving himself a chance to score points for the first time this season, on Sunday.
READ MORE: Qualifying report – Hamilton pips Bottas to Tuscan GP pole as Leclerc takes fifth
"It's still always disappointing not to be higher up, but there's not much else we'll get out of the car, unfortunately. It felt, again today, quite nice but the [eventual lap] time is a bit too long. We'll keep trying and see what we get tomorrow."
By taking 13th in Q1, Raikkonen also made it a second Q2 appearance of the season and out-qualified his team mate Antonio Giovinazzi - who will start 17th - for the third consecutive race.
"Yeah obviously that's the aim [making Q2], the aim is even more, but I think [this is] the best with what we have right now, and it was a decent try, at least.
"But it's still disappointing not to be higher up. We are here to be higher up and it was very close between many cars but things feel quite OK… We'll try tomorrow again.
READ MORE: Perez blames pit exit configuration as he's handed grid drop for Raikkonen collision in FP2
"I think it will be difficult to overtake, here, but I don't know. We can only do our best and see where we get," he concluded.
Raikkonen is one of four drivers not to have scored a point going into the Tuscan Grand Prix – along with Williams' Nicholas Latifi and George Russell, and Haas's Romain Grosjean – and will be eager to get off the mark here, in his 321st start in Formula 1.