'It's still super tight' – Sainz says McLaren could have outscored Ferrari in Mexico and Brazil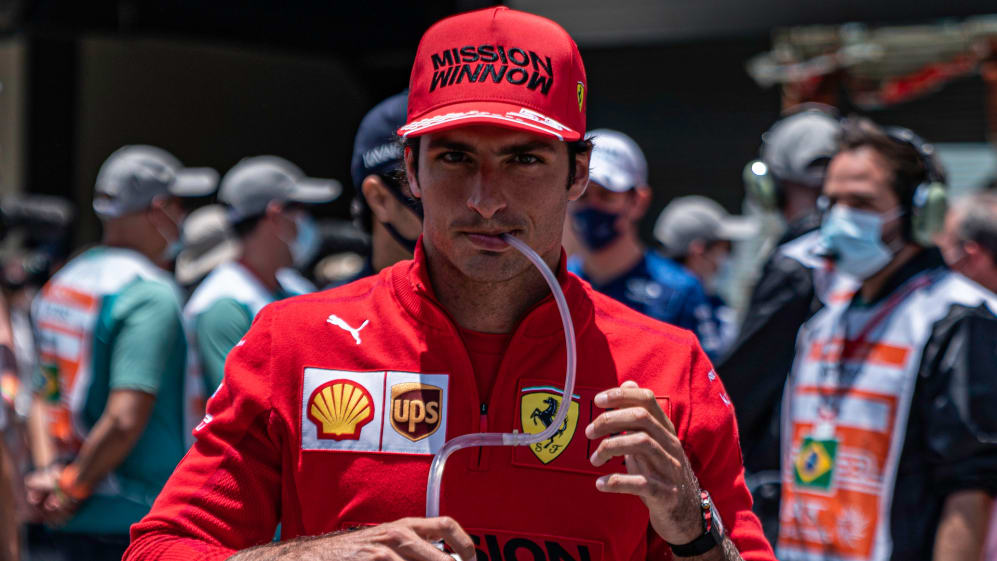 Ferrari might seem clear of McLaren in the fight for P3 in the constructors' championship, but Carlos Sainz said in Qatar that the battle is far from over – and that the papaya cars could have outscored the scarlet ones in both of the previous two races of this triple-header.
Sainz finished sixth in Mexico and Brazil while his team mate Charles Leclerc took P5 in both of those races to help Ferrari overturn a 3.5-point deficit and lead McLaren, whose drivers scored just one point apiece in the last two races, by what is a healthy 31.5 points in Qatar. The Spaniard was asked whether his team would have the upper hand at Losail.
READ MORE: Ricciardo says McLaren need strong Qatar weekend 'to have a real shot' in P3 fight with Ferrari
He replied: "We have had a bit the upper hand in terms of pace lately but we're talking about one tenth and a half. When you talk about one tenth, one tenth and a half, you really talk about details. What is true in both Mexico and Brazil if you look into detail, they could have had one car ahead of both Ferraris into Turn 1.
"Obviously there was contact with Lando but he was about to pass me when I was the lead Ferrari [in Brazil] and Ricciardo before the incident with Valtteri in Mexico was ahead of both of us. In both weekends a McLaren could have finished ahead of both Ferraris," he said.
With just two points from the last two races compared to Ferrari's haul of 37, McLaren have also had their fair share of misfortune as Sainz mentioned. It was into Turn 1 in Sao Paulo that Norris's rear wheel was clipped by Sainz (above), leading to a puncture for the McLaren, after Daniel Ricciardo spun Valtteri Bottas going into Turn 1 in Mexico.
"It's just due to circumstances and us putting the weekend together maybe them not, then we've outscored them by quite a bit. But it just shows that… it could have been completely different if they wouldn't have DNF'd with one of the cars – so it's still super tight," added Sainz.
If Ferrari do manage to secure third in the championship, it will represent their best result since 2019 – but there are still three races remaining this season.