'It's tough to understand the data we're getting' says Magnussen as Haas drivers split on package choice in Las Vegas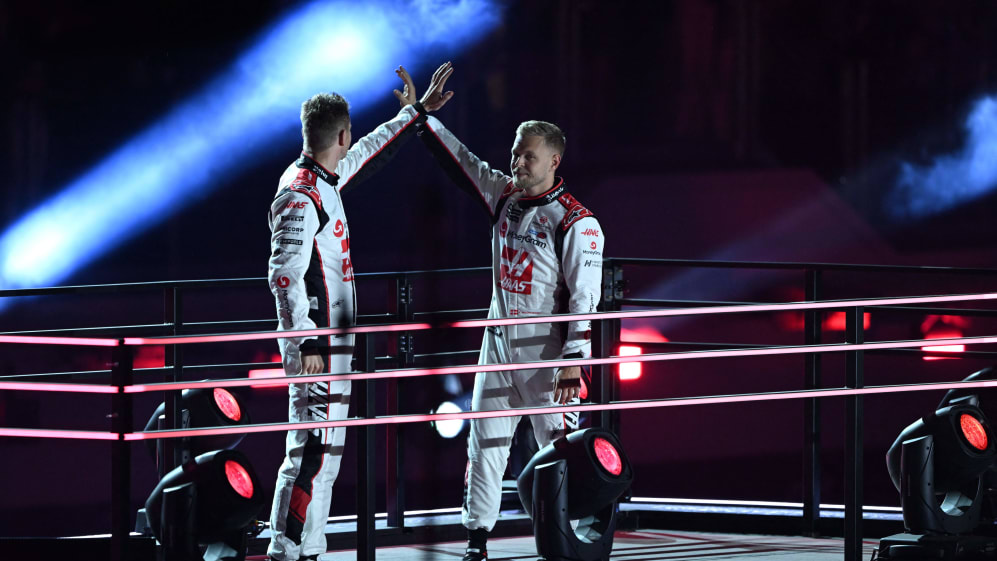 Nico Hulkenberg and Kevin Magnussen have detailed their reasons for running different car specifications for the Las Vegas Grand Prix, with Hulkenberg set to run an older package while his team mate will stick with the newer version.
Haas brought a range of upgrades to the VF-23 back in Austin in the hope of improving their performance. However, Hulkenberg will race with a pre-United States Grand Prix specification this weekend.
READ MORE: 'Like we're living in a movie!' – F1 drivers share their excitement ahead of 'spectacular' Las Vegas Grand Prix
When asked on Wednesday's media day in Vegas why he had opted for this package rather than using the newer one, Hulkenberg explained: "It just comes down to personal preference. I think we had three races with the new package and, whilst there were maybe some small benefits, there was also some not so good aspects with it, and it was not the step forward that we needed from a big update.
"I think I just felt a little bit more comfortable, confident on the old package, and I think with the two circuits that we have here now it favours that slightly more, so hence that call."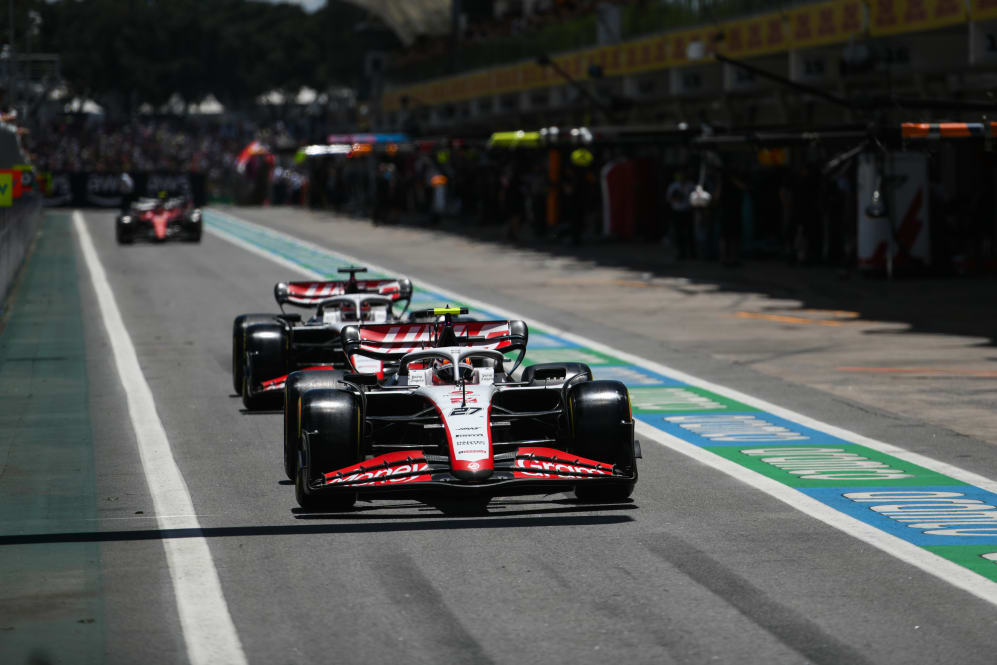 In terms of how this split in preferences could affect the direction that the team go in for their 2024 car development, Hulkenberg suggested that it signalled that more work needed to be done.
"It just means we have to reconsider," the German driver said. "Both of them aren't good enough. We need to do a better job, we need to find performance elsewhere and just reconsider and look harder and deeper."
VIDEO: Watch the 2023 Las Vegas Opening Ceremony featuring an all-star cast of performers
As for Magnussen, the Dane had no qualms with continuing to use the newer specification of the VF-23.
"It wasn't like a fight or anything!" he commented on the decision. "We just had the option to split the cars and I think it's interesting to do that. I was happy to stay on the new, I think Nico wanted to be on the old so, for me, it wasn't a clear choice; just to be splitting the cars, I was happy to stay on the new."
With the Las Vegas Strip Circuit posing a new challenge for everybody on the grid, Magnussen was asked about how much learning could be taken from the weekend ahead, particularly while the team are continuing to gather data from the new package.
"Yeah, it's been a tough process with this upgrade," Magnussen responded. "I think we didn't expect a big step forwards, so it's not like there's a big surprise there, but I think it is tough to understand the data that we're getting.
NEED TO KNOW: The most important facts, stats and trivia ahead of the 2023 Las Vegas Grand Prix
"Correlation is a bit of an issue at the moment but, yeah, that's why we're working hard on trying to understand it, and splitting the cars hopefully will help us to understand a little bit better."
Haas enter the event in last place of the constructors' standings with 12 points to their name, four points away from Alfa Romeo in P9.