'I've got unfinished business' - Monaco pole-sitter Ricciardo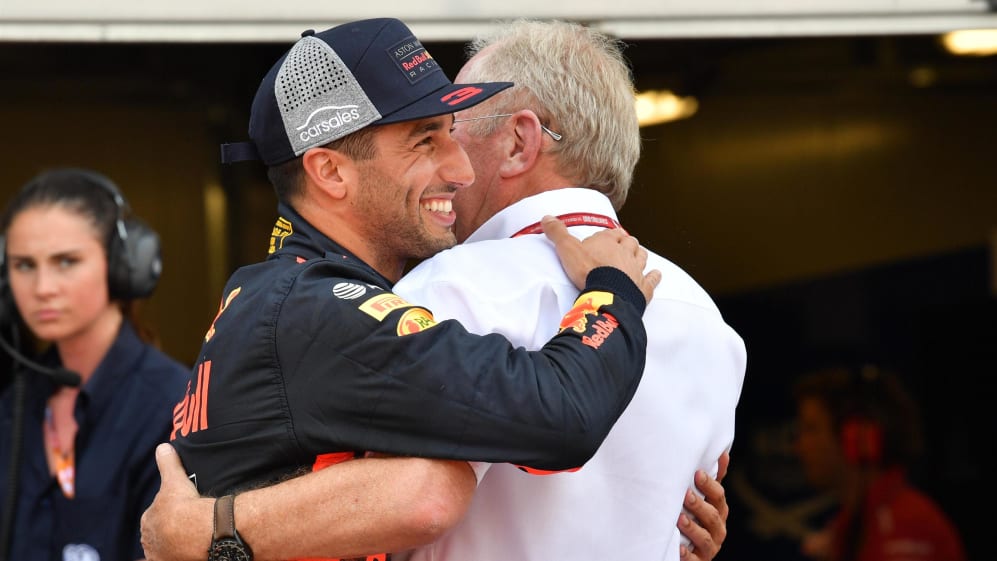 Two years ago Daniel Ricciardo took pole in Monaco only to see his hopes of victory evaporate in the race when his team botched a pit stop. This year the Australian is back on pole in the Principality - and has made no secret of his hunger to right that wrong this time out.
Ricciardo's name has been at the top of every timesheet this weekend – that's a clean sweep of FP1, FP2, FP3 and Q1, Q2 and Q3 – while the Australian driver set not one but two times in the final qualifying shoot-out that would have been good enough for pole position. In the event, his scintillating earlier Q3 lap of 1m 10.810s now stands as the outright track record around Monaco.
But while that pleased the Australian, he admitted he won't be truly satisfied until he has his hands on the winner's trophy.
"I've been feeling really good all week, so we'll try and carry that into tomorrow," said a sweaty Ricciardo after climbing out of the cockpit. "A 1m 10s around here… I'm sure it looks good on TV, but in the car, it feels delightful!
"We set a statement on Thursday and we've been quickest every session. So just the race tomorrow and then we'll celebrate."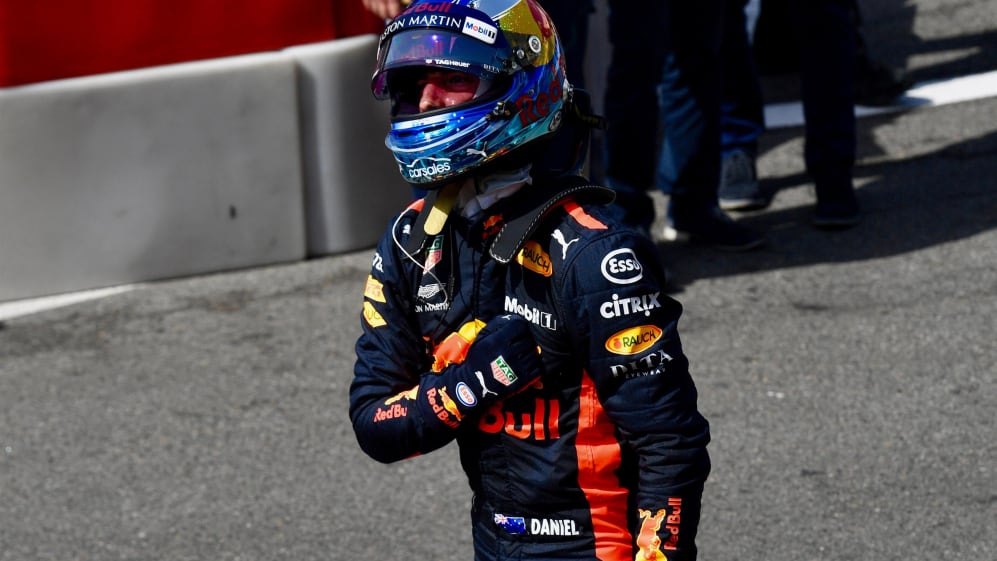 "That's for sure kept some of this fire in my belly," added Ricciardo of his desire to right the wrongs of 2016. "There's always a few things that keep me fired up, but I know there's some unfinished business here. Obviously today, I'm super-happy, but I'm not showing that because until I get the big trophy, I'm not going to be satisfied. So we'll definitely do everything we can to get it done tomorrow."
Ricciardo's efforts stood in stark contrast to his team mate Max Verstappen, who hit the wall coming out of the Swimming Pool complex while heading the field during FP3. The resulting damage to his Red Bull RB14 saw him sidelined for the entirety of qualifying. Red Bull Team Principal Christian Horner was quick to praise Ricciardo, but admitted Verstappen's accident made it a bittersweet day for the team.
"Daniel's been on it all weekend," said Horner. "He's been quickest in every session, every qualifying [segment] and he's delivered two great laps which were capable of pole so he's done an amazing job.
"He's driving on confidence and the car is working beautifully. Around here, [0.229s, Ricciardo's gap over second-placed Sebastian Vettel] is a good margin too.
"But it feels a little bittersweet. [I'm] really delighted for the pole but we should have had two cars up there. It's frustrating with such a fast car not to have both cars on the front two of the grid."
After summarily beating his opposition so far this weekend, Ricciardo will now look ahead to Sunday's race where, with blue skies and high temperatures predicted, the Australian will be hoping for a straightforward day in the cockpit to finally chalk up the victory that got away two years ago.