'I've never been a bad team mate to anyone' maintains Verstappen after Brazil team orders row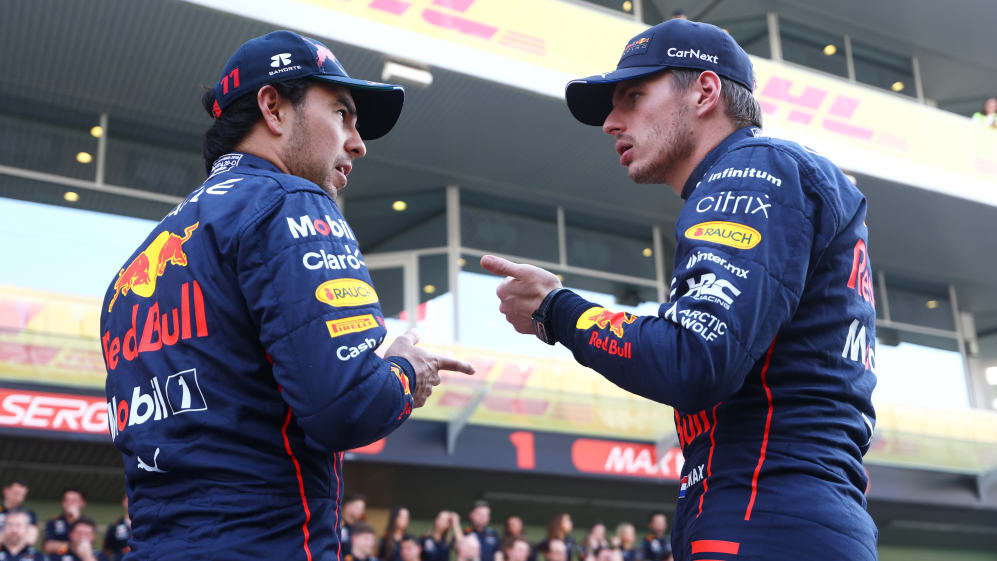 Red Bull drivers Max Verstappen and Sergio Perez have explained why they are happy to put the team orders controversy from Sao Paulo behind them as they prepare for the 2022 season finale in Abu Dhabi.
Verstappen was ordered ahead of his team mate Perez in the final stages of the race in Sao Paulo but later told to return P6 to the Mexican having failed to get past Alpine's Fernando Alonso. The Dutchman refused to return the place, which left Perez level with Charles Leclerc in the fight for P2 in the standings heading into Abu Dhabi.
On Thursday in the United Arab Emirates, Red Bull issued a statement that read: "As a team we made some mistakes in Brazil." The team added that Verstappen had "always been an open and fair team player".
READ MORE: Red Bull admit they 'made some mistakes' in Brazil regarding team orders
Verstappen was asked in the Thursday press conference in Abu Dhabi why maintaining that sixth place in Sao Paulo had been so important to him, the two-time champion replying: "It wasn't about the position, it doesn't matter if it's first or second or fifth or seventh or 10th; it was about something that happened earlier in the season, and I already explained that in Mexico, and the team understood and agreed.
"I've never been a bad team mate to anyone, I've always been very helpful, and the team knows that I always put the team up front, because at the end of the day it is a team effort, so yeah, I think what we learned from that is that we have to be a bit more open and communicate better to each other."
The reigning champion added that he was not made aware of any potential position swap to help his team mate before the Grand Prix or Sprint in Brazil.
"We went to Brazil, and I just thought we were going to race and try to get the best possible result, and we had a bit of a miscommunication on Saturday and Sunday; nothing had been said to me about a potential swap or whatever. It only came into that last lap that it was said on the radio, and I think they should've known my response already from what I said the week before.
"I'm looking forward to see the battle [between Leclerc and Perez] and we know as a team, we've never finished first and second, so if we could achieve that, that would be amazing, and for sure if the opportunity is there to help as a team, we are going to do that," added Verstappen.
READ MORE: 'It's still work in progress' – Wolff keeping his feet on the ground after Brazil win as he insists Mercedes' recovery isn't complete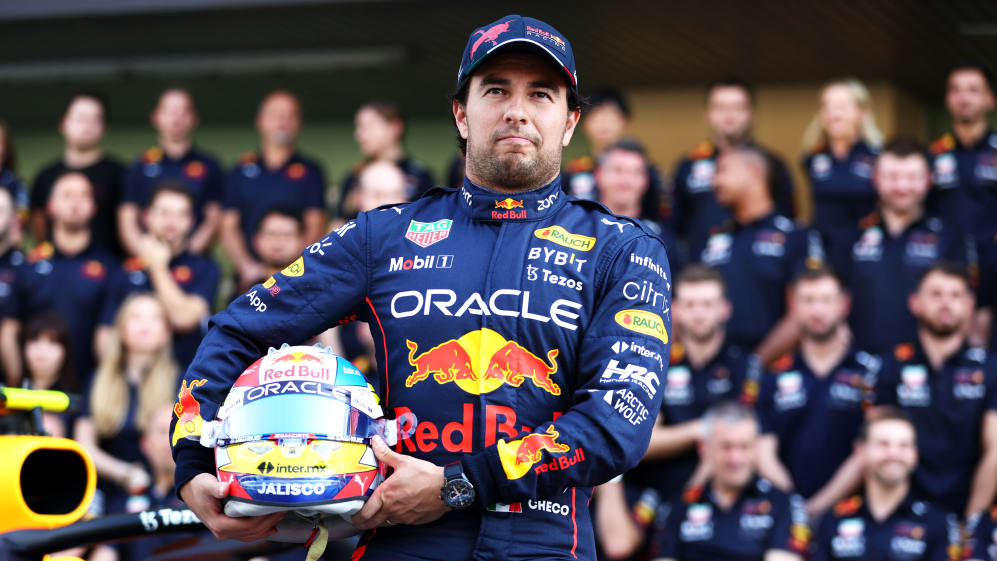 Perez said he felt "great" about the relationship with Verstappen as he looked forward to the battle against Leclerc in Abu Dhabi.
READ MORE: Ricciardo not treating Abu Dhabi like 'last race' as Norris says he will miss McLaren team mate
"I feel great, you know. What happened in Brazil, it's all behind us and we've moved on. We spoke and everything we've spoken about will remain internally. It's all been clear and now it's time to look forward and obviously one more race this weekend and I want to do well," said Perez.
"[I'm] pretty confident. I really want to finish on a high, my season, and we will just push as much as possible."