'I've no intention of leaving' says Aston boss Szafnauer after being linked with shock switch to Alpine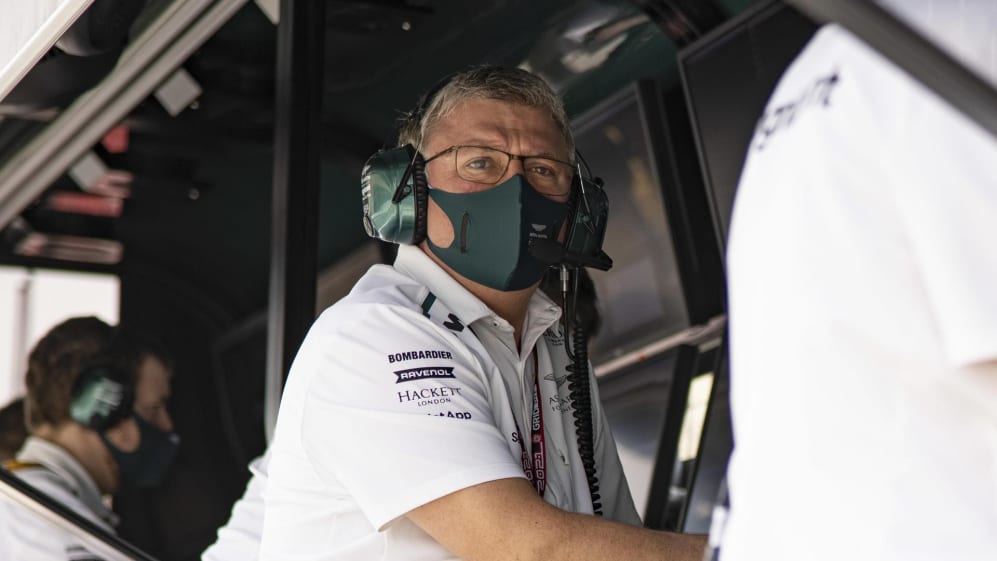 After Aston Martin Team Principal Otmar Szafnauer denied reports on Thursday that he was set for a shock switch to midfield rivals Alpine. In Friday's press conference in Brazil Szafnauer was pushed again on the links and though he said he had "no intention of leaving" his current team, he stopped short of a categorical denial that he would be changing teams next year.
Szafnauer began his F1 career with British American Racing and joined Force India in 2009, becoming their Team Principal in 2018 after they rebranded to Racing Point and became Aston Martin this year. With reports of a reshuffle and new appointments incoming at their midfield rivals Alpine, so came reports of Szafnauer having been targeted by the Enstone/Viry squad. He released a statement on Thursday calling those reports "speculative conjecture" but further grilling followed by journalists on Friday at Interlagos.
READ MORE: Aston Martin boss Otmar Szafnauer insists reports linking him with shock Alpine switch are 'not based on fact'
"I too read those rumours a couple of days ago and I was as surprised as anybody else but I just want to say it's always humbling and flattering to say… for the media to speculate that I could be wanted there, it's always nice to be wanted," began Szafnauer.
When asked if he would be with Aston Martin next season, he replied: "Look, I've been at the team for 12 years, I have no intention of leaving, I love this team. Most of the senior managers especially through Racing Point and the senior leadership team was recruited and put there by myself and I have no intentions of leaving them.
"I've been loyal to this team – I've had many, many offers in the 12 years I've been working for this team, especially in the days of the bankruptcy and insolvency. I could have left many times but I'm loyal to the employees there," he added.
The questions over his future kept coming and Szafnauer was asked whether he could categorically deny that he would move to Alpine in 2022. He replied: "I learned a long, long time ago that predicting the future is an impossibility, and if I could do that, I'd be in Vegas now.
"Like I said, I'm fully committed to the team I'm in, I've been there forever, I have no intentions of leaving – I mean forever is 12 years so maybe not forever but half my career – and you know, I've got to focus on the rest of the season.
READ MORE: Hamilton hit with five place grid penalty after taking new Mercedes engine in Brazil
"The season hasn't gone quite to what we thought it was going to go and we've got to focus on these next few races to score as many points as we can and that's what we'll do," he reiterated.
Szafnauer decided not to disclose his contract details with Aston Martin but said he has a "long-term" contract tying him to his current team.
"I'm always reticent to disclose contractual details but I can tell you I have a long-term contract in place with Aston."
Heading into the Sao Paulo Grand Prix weekend, Aston Martin are 38 points behind Alpine in the constructors' championship.