Feature
Japan preview - a three-way Suzuka showdown?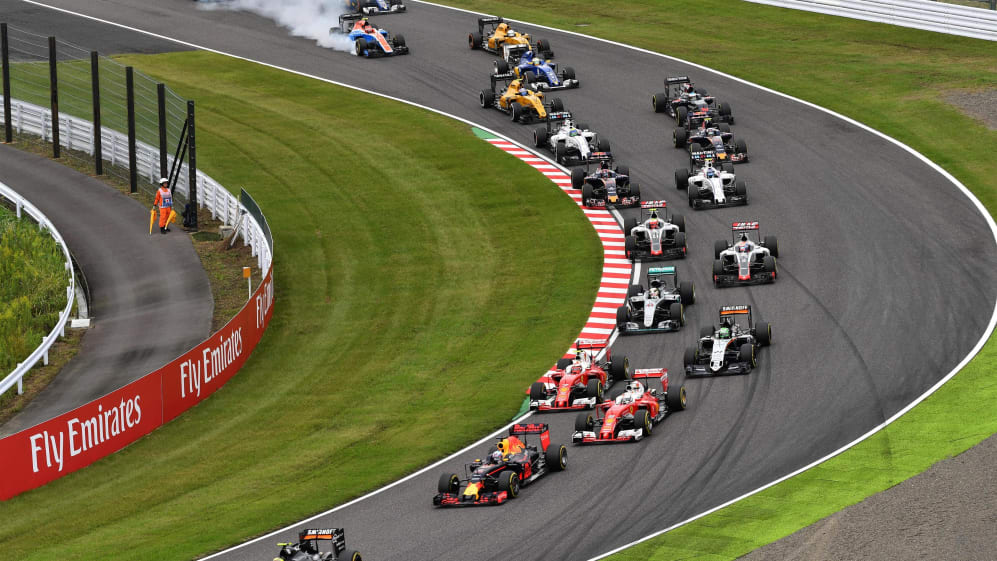 Ferrari, Mercedes and Red Bull all have potentially race-winning machinery for this weekend's 2017 Formula 1 Japanese Grand Prix. The driver most in need of a good result has to be Sebastian Vettel – without it, the wheels might just come off his title challenge. However, it would take a brave man to pick an outright favourite for Suzuka…
Mercedes super-motivated to fight back
Both Lewis Hamilton and team boss Toto Wolff said that the post-race debrief in Sepang was one of Mercedes' best, with plenty of probing questions and a strong desire on everyone's part to do better and find the answers to the under-performances in both Singapore and Kuala Lumpur.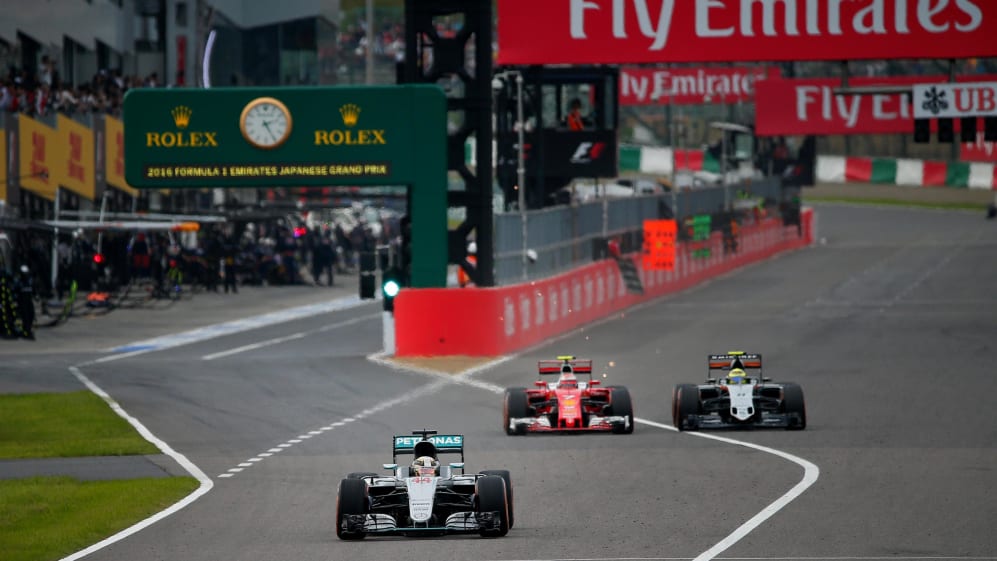 The Malaysian track ought to have suited the F1 W08 but ultimately didn't, leaving it around eight-tenths behind Ferrari and Red Bull, and a new aero configuration also disappointed, so there has been a huge amount of data for the engineers to assimilate and analyse in the intervening days.
Japan should be more suitable for the car, with lower temperatures and big demands on horsepower.
"We should be better in Suzuka next weekend," Hamilton said in Sepang on Sunday evening, after his run of three consecutive Grand Prix victories had been stopped by Max Verstappen and Red Bull. "It will be much cooler than here and we'll have a different aero package. But we can't really say until we get there.
"When you win there's often not a lot to say in terms of feedback. But when you've had a difficult day there are more questions and more detail to go into. Things happened this weekend that are not acceptable to a great team at this level.
"I'm really happy with my performance, and what I got out of the car. And the team are really pumped up to see what they can do to rectify the problems on it.
"They'll download all the data and review the aero package and look at all the data points to understand what approach we need for Suzuka. I've already told them what I feel is the best way to start next weekend, and they'll be analysing that to see if that's correct."
Vettel relieved about gearbox
Ferrari come here after two calamitous races, determined to bounce back after the gap between Lewis Hamilton and Sebastian Vettel has been stretched to 34 points.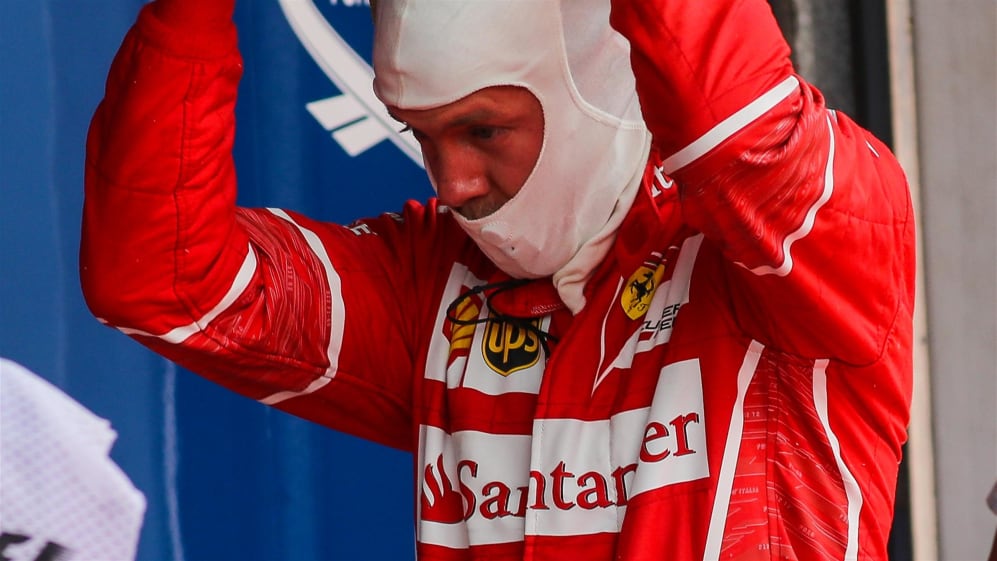 Singapore was an unmitigated disaster; in Malaysia the Scuderia were already reeling after the engine problem that befell Vettel on Saturday and consigned him to the back of the grid, when just before the start of the race something similar befell Raikkonen. He had only just missed out on pole position and seemed all set to clear off into the distance and score the victory that appeared to have denied him in Monaco and Hungary.
With one red car out before the start, and the other having to climb back into contention, things were tough, especially as Ferrari ought to have walked both races.
But Vettel's excellent drive through from 20th to an honourable fourth - having challenged but failed to pass Daniel Ricciardo for the final podium slot - underlined the current speed of the Ferrari on this type of high downforce track, and they come to Suzuka expecting to show similar pace.
The good news for the team is that inspection of Vettel's gearbox indicates that it does not seem to have sustained any damage in the heavy collision with Lance Stroll's Williams on the slow-down lap in Sepang. Had that been the case he would have had to take a five-place grid penalty as the race stewards had indicated that a claim of force majeure would not have been accepted.
WATCH: Relive last year's race in Japan
Red Bull out for more
After Max Verstappen's great victory in Sepang last weekend, Red Bull have really started to find the sweet spot of their hitherto disappointing RB13. And the fact that a third contender has the potential to take points away from them is a big concern for both Mercedes and Ferrari as their title battle intensifies.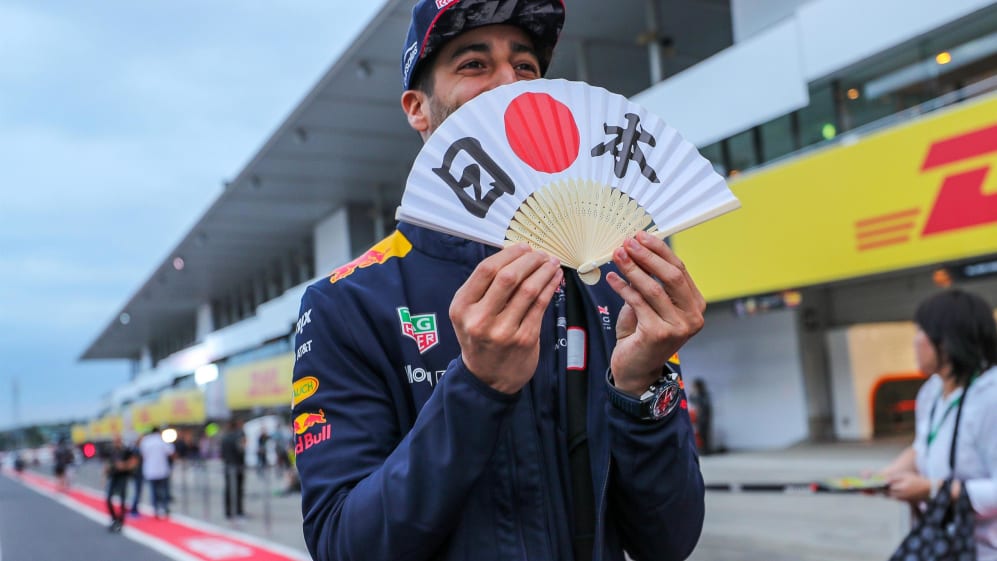 It now seems that the team can be strong on any type of circuit which remains on the calendar, but though both Verstappen and team mate Daniel Ricciardo will be out for blood for the rest of the season, the Dutchman was cautious in his optimism for this weekend.
"I hope so. I didn't expect to win here and be faster than the Mercedes but I think the whole weekend we looked pretty decent. Of course, in qualifying, I think it's a bit more tricky for us to be in front of them but we know that in the race normally our car is a bit stronger and we can look after our tyres quite well, so hopefully that's a benefit maybe for some upcoming races but we have to wait and see. Every single weekend you have to set up the car well. You can say, yeah, here we were really quick so now we should be quick on every track, but you are never 100 percent sure.
"We just have to wait and see when we get to Suzuka. I think it's a bit too early to say that we will be really competitive here. We were not too bad last year, but we still have to find a good set-up."
WATCH: Virtual Circuit Guide - Japan
McLaren Honda hope to sign off on a high
The relationship between McLaren and Honda may have been fatally fractured and due to end after Abu Dhabi, but both parties are aiming for the best possible result on Honda's home ground and to exploit some serious progress that the MCL32 has made in recent races.
Fernando Alonso is determined to pull things round after a couple of tough Grands Prix, while team mate Stoffel Vandoorne is riding high and intends to keep it that way on a circuit he has longed to drive in an F1 car after winning here last year in Super Formula.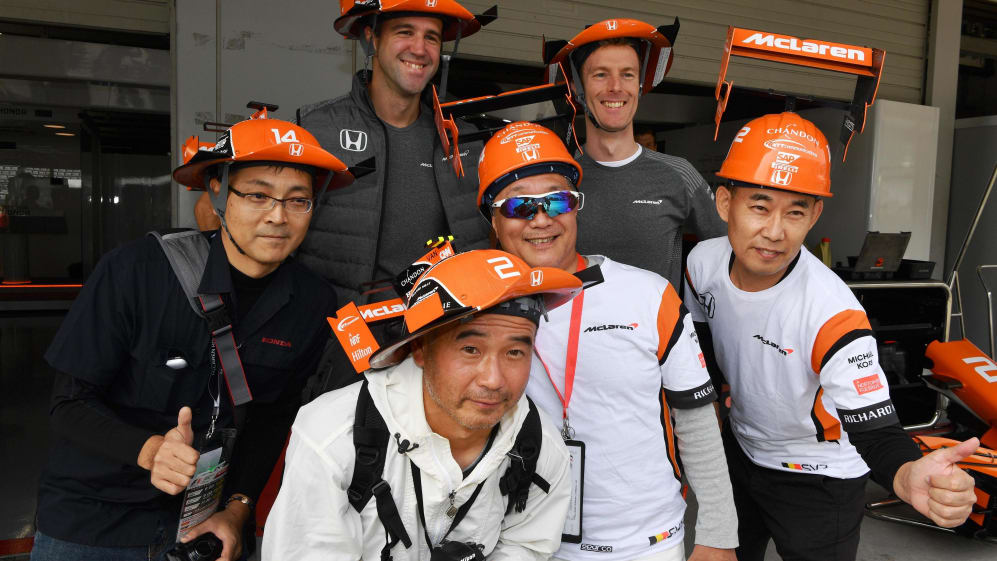 "After some encouraging signs in the past couple of races, we would like to continue the progress we are making and, particularly at this special race for the whole team, enjoy a strong result on both sides of the garage," says racing director Eric Boullier. "Our spirit is strong, and we're working hard together to maximise every race weekend in an effort to make a dent on the constructors' championship before the end of the year.
"We know Suzuka won't be the easiest track on which to shine, but every team up and down the paddock loves it for its formidable twists and turns, and its unique set of challenges that make it all the more rewarding to get right. We're all aware of its characteristically power-dependent nature, but there are technical sections, such as the flow of corners in Sector One, where our package should be better able to show it strengths, and it'll be good to see just how fast these 2017 cars go on this track."
Pirelli go softer
Suzuka is an old-school race track, with a combination of very fast, medium- and slow-speed corners placing high premiums on both downforce and horsepower. Peak speeds reach 320 km/h on the approach to Turn 16, but with only one heavy braking zone there, it's a challenge to harvest enough braking energy around the lap.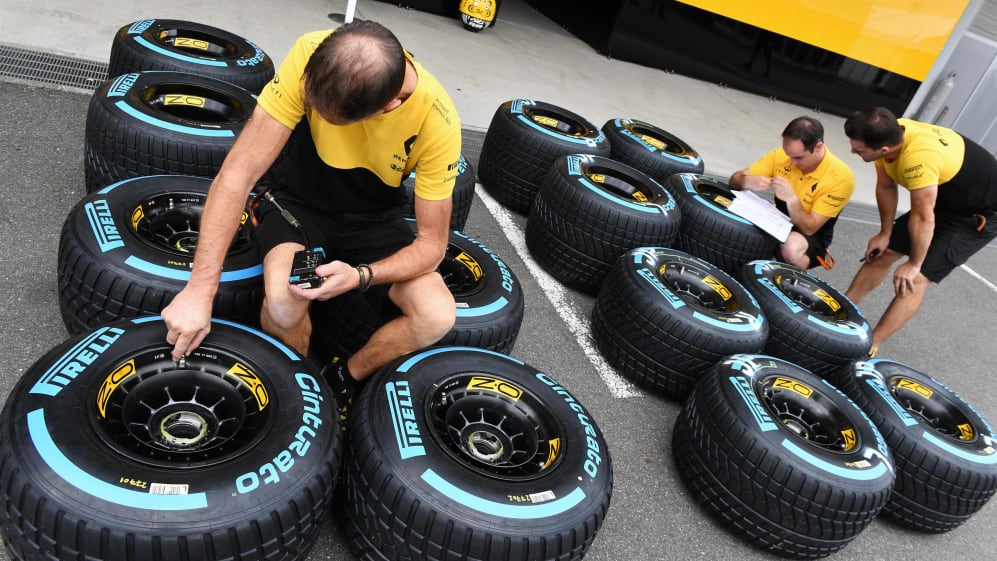 Pirelli are bringing their P Zero white medium, yellow soft and red supersoft tyre compounds, and these will have to cope with long and fast corners such as 130R - providing the longest continuous g-force loading of the year - and Spoon, which put the tyres under constant stress throughout the lap. With fastest race laps that have been up to five seconds faster than 2016 so far, another significant improvement is expected this weekend.
While the last dry races have generally seen two-stop strategies, with drivers typically pitting on laps 15 and 35, the fact that Pirelli have gone one step softer could generate extra stops.
"The Japanese Grand Prix continues the trend we've seen so far this year of bringing softer, and therefore faster, tyres to several Grands Prix compared to last season," says head of car racing, Mario Isola.
"In the case of Suzuka, this is particularly pertinent as it's one of the most challenging tracks for tyres of the entire year, with a very big emphasis on lateral loads that can cause thermal degradation if the tyres are not properly managed. This is also one of the reasons why the drivers enjoy Suzuka so much; with the cars travelling a lot faster through the corners this year under the new regulations with wider tyres, it's very possible that we will see another lap record fall and some truly impressive maximum g-force loadings."
A change in the weather
Suzuka is famous for its changeable conditions and this weekend should be no exception. Temperatures are set drop to 20 degrees Celsius on Friday when sun will give way to showers in the afternoon. The temperature will rise to 24 on Saturday when there will be showers in the morning, giving way to sun in the afternoon. It will warm up considerably for Sunday with a high of 28 and sunshine. The race will run over 53 laps of the 5.807 km circuit, or 307.471 km. It starts at 1400 hours local time, which is nine hours ahead of UTC.