Feature
Japan stats - Red Bull do the double 'double'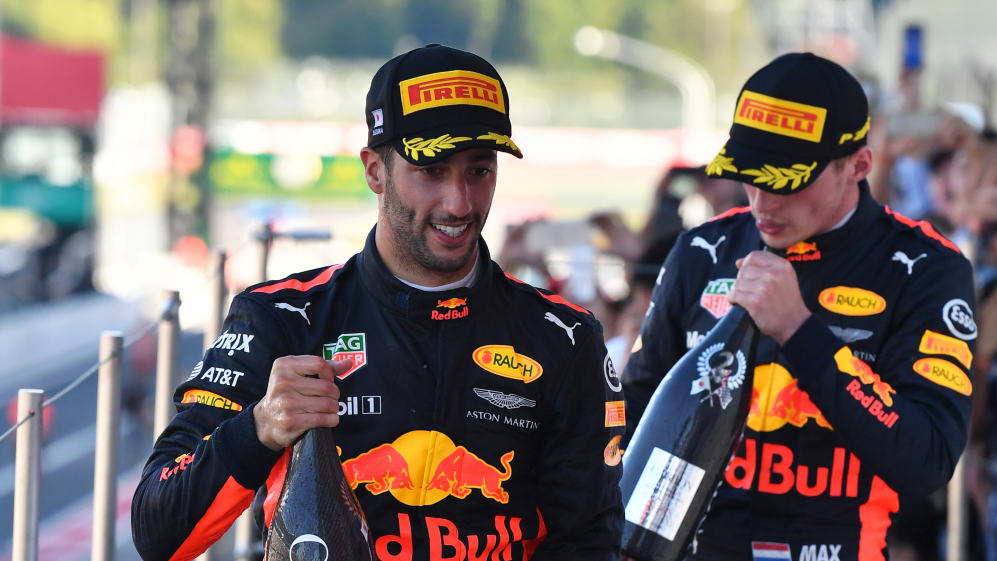 They couldn't beat Lewis Hamilton to victory, but in taking second and third Max Verstappen and Daniel Ricciardo still recorded a significant milestone for Red Bull…
Red Bull followed up their one-three in Malaysia with a two-three in Japan – the first time they have taken back-to-back double podium finishes since 2013.

For Verstappen it was his second second-place finish at Suzuka in a row, and only the second time in his career he's scored podiums in successive races.

Ricciardo took his personal podium tally for 2017 to nine, which is the most he's ever scored in a single season. He also ticked Suzuka off his list of tracks where he hadn't finished on the rostrum, leaving Bahrain, Shanghai, Monza, Interlagos, and Abu Dhabi as the only venues on the current calendar where he hasn't bagged a trophy (and the final two are upcoming).

On the subject of completing sets, on Saturday Lewis Hamilton completed his record of having taken pole on every circuit on the calendar at least once in his career. The Briton's all-time pole record now stands at 71.

Hamilton's career victory tally is now only 10 below his pole mark as he completed his fourth victory in Japan, and third at Suzuka. The three-time world champion now has eight wins this season, as well as 11 podiums (which is one more than Sebastian Vettel and Valtteri Bottas).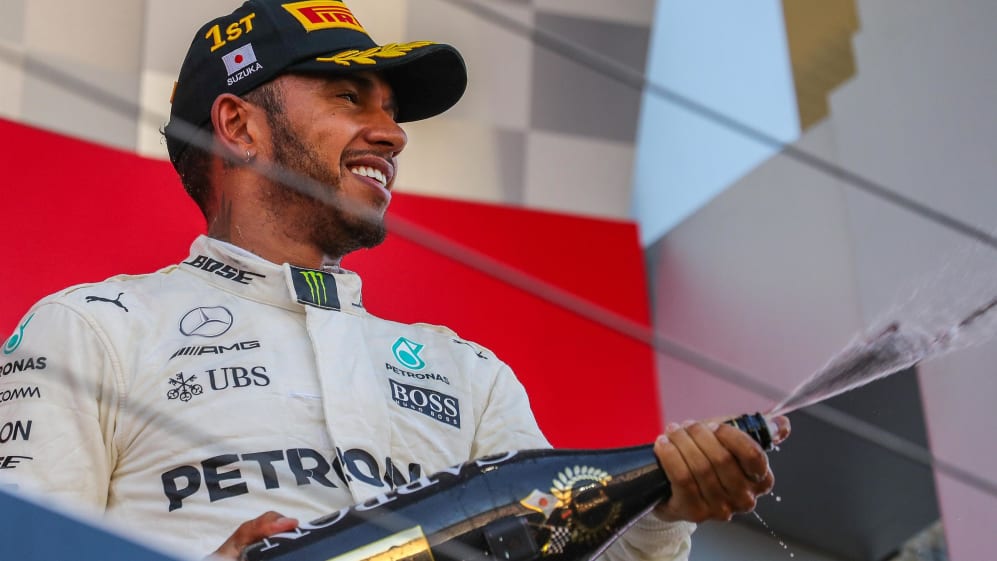 four races remaining Hamilton has no chance of matching his best ever single-season podium tally (17, achieved in 2015 and 2016), but he has every chance of equalling or bettering his best win tally of 11.

The Mercedes driver's point streak meanwhile is up to 21 races - the best run of his career, and also tied for fourth-best all-time with Sebastian Vettel's run from 2014/2015. If Hamilton finishes the remaining four races in the points he'll go into next year just two shy of Kimi Raikkonen's 27-race record, which ended at Hungary in 2013.

Hamilton now leads Vettel by 59 points in the drivers' standings following the German's second non-score in three races. Worse news for the Ferrari man was that he was given a reprimand for missing the national anthem presentation, meaning that with one already on his record (for crossing the pit exit line in Monaco) he's now just one driving reprimand away from a 10-place grid drop.

In other penalty news, Fernando Alonso was handed his first reprimand and first penalty points of the season for ignoring blue flags. He and team mate Stoffel Vandoorne both finished outside the top ten at Suzuka, meaning the three-year McLaren-Honda partnership will end without the Japanese manufacturer collecting any points on home soil.

On a more positive note, Haas got both cars home in the points for just the second time this year after Monaco. The American team, who didn't achieve the feat at all in their debut year, are now just nine points behind Toro Rosso in the battle for sixth in the constructors' championship.

And speaking of Toro Rosso, with his lap one spin Carlos Sainz became the first driver to retire at Suzuka since 2014, the last two races in Japan having passed without a single DNF.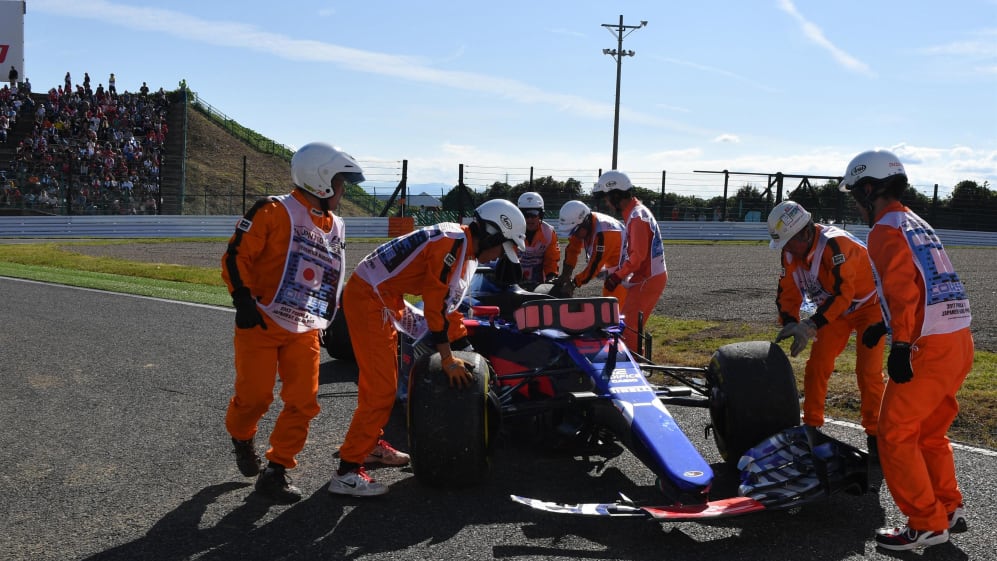 With his impending move to Renault for the rest of the season, Sainz thus bows out of Toro Rosso having scored 112 points, which is the most in the Italian team's history (albeit with the caveat of changing scoring systems). His tally of 56 race starts meanwhile is the second-most for the squad, behind Jean-Eric Vergne on 58.

Meanwhile the man Sainz will replace at Renault, Jolyon Palmer, bows out of F1 with nine points from 35 race starts.

Marcus Ericsson's proud record of having outqualified his team mate every year he's raced in Japan continued in 2017, but he was unable to keep up his streak of always finishing in front of them in the race. The former Japanese F3 champion crashed out on lap seven to record his first Suzuka DNF.

Similarly, Nico Hulkenberg's five-year Suzuka points streak was brought to a sad end when his rear wing failed. The Renault driver will be hoping for better luck next time out in the USA, but his record doesn't look good: he's failed to finish the last three races in Austin…