'Just a matter of a few more race weekends' before Ricciardo is up to speed at McLaren, insists Seidl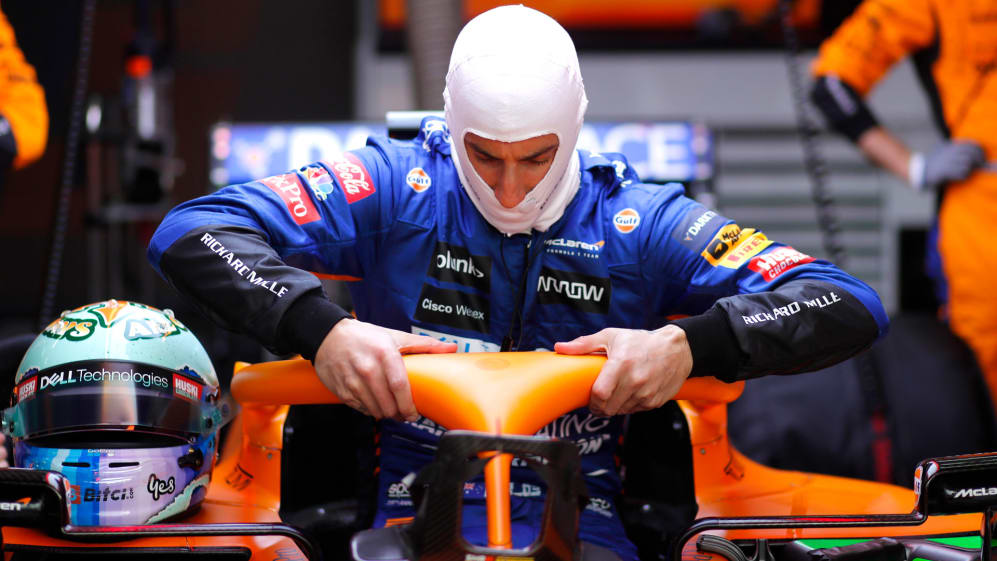 McLaren boss Andreas Seidl says it's just "a matter of a few more race weekends" before Daniel Ricciardo fully beds in to his new team and starts being able to match Lando Norris' pace.
Ricciardo, along with Sebastian Vettel, Fernando Alonso, Sergio Perez and Carlos Sainz, is one of the experienced Grand Prix drivers to have switched teams for the 2021 season. And all of those drivers are behind their team mates in the championship after the Emilia Romagna Grand Prix, with Ricciardo having finished sixth while Norris took third on Sunday.
F1 POWER RANKINGS: Which Imola podium finisher took top spot in our standings this week?
Asked whether he expected the likes of Ricciardo, Vettel and Alonso to struggle at their new teams, Seidl replied: "We know it is not just straightforward to jump from one car into another one, and only have one and half days of testing…
"And we have seen from other drivers, all these drivers are very talented and have a lot of experience, and they adapt very quickly and straightaway. But these cars are complex, and to find these last two, three, four, tenths, but also make the difference when how comfortable they are to push these cars to the limit, that is not straightforward to find and get out of these cars.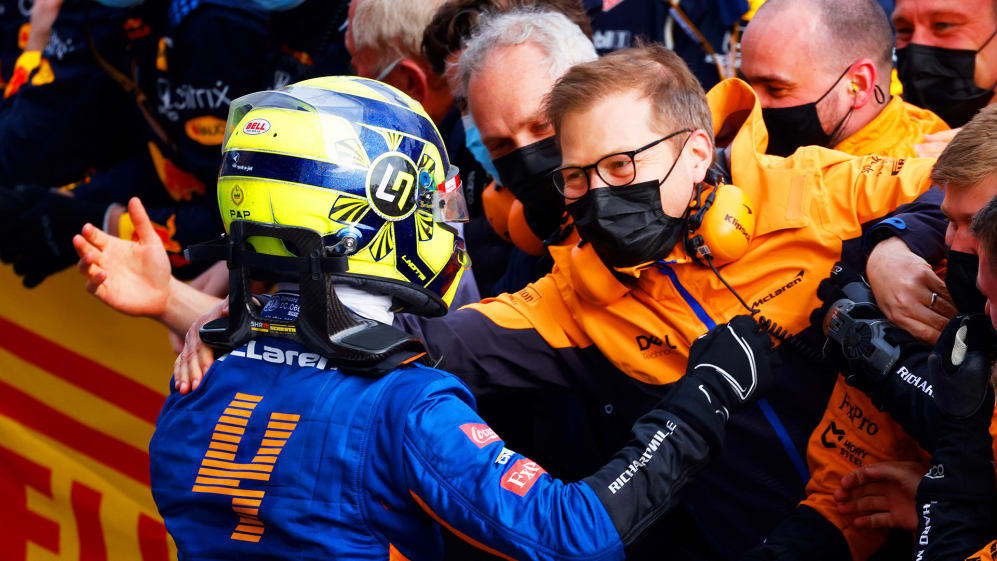 "That takes time. It is not a surprise," he continued, "it is part of the process of integrating a new driver, and with the experience Daniel has, in the experience we have within the team, it is just a matter of a few more race weekends before Daniel is fully comfortable in our car."
Norris's pace was found to be superior to Ricciardo's in the wet-dry race at Imola last weekend, and the two were even swapped on track by McLaren in order to let the Briton stretch his legs and not be held up by the Australian. Seidl added that the drivers have a "clear agreement" to do so if need be during a Grand Prix.
READ MORE: 'Great races to come from Perez' says Horner after the Mexican slips from front row to 12th in Imola
He explained: "We have a clear agreement with both drivers and within the team that we will always make decisions that ensures maximizing the result for the team. We let our drivers race freely, but if we see that they run into each other on the track, then if we judge it as one driver having superior pace at that moment compared to the other driver, then we make a decision to swap."
Regardless of Ricciardo's perceived struggles compared to his team mate, Seidl said that he was content with the ex-Red Bull driver's performance last weekend.
"I'm also happy with how Daniel was battling it through today," he continued. "It was not an easy race for him because he did not feel that comfortable in the car compared to Lando all weekend to drive the car at the limit.
"Daniel drove a great race, and still scoring points despite the struggles he is still having with our car at the moment - scoring a very important P6 for us. So very happy with that."
McLaren head to Portugal next with 41 points in the bank – just seven fewer than Red Bull and seven more than Ferrari.